By: Mike Oppenheim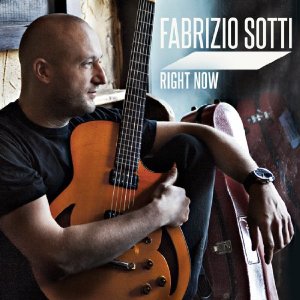 In the past decades, the music industry has undergone radical transformations. Its uses of technology, avenues of distribution, impact on consumer practices, and the influence of record labels on artist's output and aesthetics have all been significantly affected.
In fact, the collapse of the music industry has been predicted time and again, though this seems to be a vision of a false apocalypse.
With the advent of streaming and downloadable audio, the vast number of sites through which music is independently sold, and the abundance of recording artists, the music business is not what it once was. Artists are forced to become increasingly entrepreneurial.
They often diversify their skill sets, gigging and recording in various genres of music, marketing and distributing their own product, and become involved in other aspects of the industry, such as recording and producing.
New York-based jazz guitarist, Fabrizio Sotti, embodies these aspects of the new musician as well as anyone. From his work as a bebop and straightahead jazz guitarist, his career as a session musician, and his work as a producer and songwriter in genres including hip-hop, R & B, and pop music, Sotti's experience is both extensive and diverse.
Combine all of that with his Italian heritage and upbringing, Mediterranean musical influences, and early love for rock music, and we arrive at his most recent offering, Right Now (Sotti Entertainment), available May 14, 2013.
Right Now is a unique album, spanning genres, geography, and generations. Far from a typical jazz guitar album, it features covers of songs like Pink Floyd's "The Wall," Jimi Hendrix's "The Wind Cries Mary," Bob Marley's "Waiting in Vain," and U2's "One."  Of the twelve tracks, six are covers and six originals. The disc is dominated by vocal tracks, though three of Sotti's originals are instrumentals.
The real treat is the plethora of talented guest artists that perform the vocals throughout. These include Ice T, M1 of Dead Prez, Shaggy, Zucchero, Res, Isabella Lundgren, Melanie Fiona, Claudia Acuna, Algebra Blessett, and Mino Cinelu.
Right Now falls firmly in between the pop and jazz worlds, bringing a fresh voice and approach to some of rock and popular music's most beloved anthems. The album represents the beginning of a new chapter in Sotti's career, but it's also a great story in itself.
Here are the highlights of an engaging and extensive conversation I had with Sotti, in which we covered the music business, the state of jazz, aesthetics and authenticity, popular music, the direction of music to come, and many other topics of interest.
Through our conversation, a number of recurring themes emerged, illustrating the evolving nature of his career, his maturing musical identity, and the conceptions and processes behind Right Now.
A Life in Music: About Fabrizio Sotti
Fabrizio Sotti, born and raised in Padua, Italy, first became involved in music by learning to play piano from his grandmother at four years old. Living in the same home with her, Sotti had access to the piano, her tutelage in performing and reading and writing music, and her passion for classical music. This early experience marked his initiation into music, but, around the age of 8 or 9, he and his mother left to live elsewhere, losing regular access to the piano. This proved to be a turning point, as it was then that Sotti was given his first guitar.
******
Your early background was in classical piano. How did switching to the guitar affect you musically?
"I had started to figure out what I was doing with the piano, but I think when I had the guitar, it was beyond a change of instruments. It was rock and roll, blues, a different type of music than classical music, and the guitar really changed my musical tastes. I discovered Jimi Hendrix, Wes Montgomery, and by doing that, I went onto Miles Davis, Coltrane, and my passion for jazz when I was 10-12 years old really became huge."
 You came to New York at the age of 16. What was that experience like?
"I came here really just to check it out, but I never went home after that. I found that I could follow the musicians that I was looking up to, I had the chance to meet them, to learn from them, to play with them, and I was looking to become the best musician I could possibly be."
"Even though 16 is a really young age, I did have, not a lot of experience, but I already had my quartet, and I had worked as a session man for this label called DMG, which was a major label in Italy. I would play with other songwriters as a member of the band, so I already basically understood that I had this curiosity of going into different musical genres, and experimenting with them."
"That's when I think my entrepreneurial and business mind in the music field started to build. Over the years I've had my own label, Sotti Records, and I've had some great artists on the label, I got interested in producing, having my own studio, but at the end of the day, now I'm 37 years old, almost 38, and this album, Right Now, is almost like a meditation on where I'm at in my life, in my career, in my musical life, and that's why I decided to do this totally honest album, really combining all this different music that I have played and learned in the past 25 years."
On Musical Identity
 Right Now showcases a broad musical palette. What influenced your aesthetic sensibilities?
"My interests were always really broad, I never discriminated against any genre of music. I am a jazz musician, jazz is my background, but I've always been open to all kinds of music, and that's why in my career I was a songwriter, producer, and I worked in all kinds of environments, from pop to hip-hop to R&B. To me music is just good and bad, so I don't discriminate, my jazz influence and my jazz way of playing things comes out in pretty much everything I do, but that doesn't mean that I can't try to apply that in different musical genres."
How did your parallel careers as a performer and producer relate to each other?
"So far, until now, I kept my musical careers very separate, my career as an artist, as a jazz guitarist, was one thing, but me as a music producer and song writer, I was working in a totally different field. And now, I really felt, I have to try to combine these two worlds together, and that's what Right Now is, it's a fusion of all of my different musical influences and all the different experiences I've had in my life."
"I've always alternated production with performance. I'm still doing that, alternating, sometimes going in the studio, sometimes on the road, and sometimes it is challenging to keep up this duality. I'm trying, with this album, to combine these, and possibly be a guitarist in both environments, where I could do a collaboration with a pop artist and then the next day play a jazz festival with my trio or quartet."
On Producing
When and why did you become involved with production?
"I entered production in my early 20s. I was really curious about hip-hop, because, in hip-hop, the creativity is in the musical tracks. Creating a hip-hop track is not conventional, like when you do a pop record or an R&B record, so I was intrigued by the freedom you had in these hip-hop tracks to create with different sounds, ethnic sounds, all kinds of stuff, so long as you had good drums and you made people move and dance. It was a set that works for experimentation, so that was a familiar place for me, because in jazz, you play a certain set of chords, and melodies and different songs that you play, and then you improvise within that melody and with those chord changes. I think that in hip-hop, you don't improvise per se by playing, or improvising in the moment, but you can use all these different creative elements in a track, and that's what intrigued me about hip hop."
Honesty, Authenticity, and the Conception of Right Now
When did the idea for this album become apparent to you?
"I've had the idea of doing this for many years, probably a good 5-10 years, but I never really had the courage to detach myself from a place where I was really secure in what I was doing. Also, I was wondering if people will accept it, but again, I felt like 'I am going to do an honest recording, and do the best I can.' I just went for it. So I rearranged some songs that I've always loved, some songs I listened to growing up. I think that they're accessible for anyone, not for people that only love jazz, but for any type of listener."
What was the conception in creating the flow and cohesion of the album?
"I didn't really think, from a scientific standpoint, how to make this album. It was very spontaneous, and I wanted to see if I could make something using my jazz guitar stuff, with simpler arrangements, and call all of these friends and colleagues that work in different environments, to try to put them in my world, and see what happens. So, until we finished the album, I had no real idea if it would be cohesive, if it would sound as a unified project.
I think at the end, because I used a solid group, which was Tommy Grey on bass, Mino Cinelu on drums and percussion, and myself, that it was cohesive. I used the sound of that group as the foundation of this album. And doing it with people that range from reggae to hip-hop to jazz to all different genres, I'm really surprised that the album sounds like one solid piece of music, and it's pretty cool music."
"With all these different guests, it took almost a year to record, to find everyone, between being on the road, recording, being in different parts of the world, it took so much time, that I couldn't really find a producer with the patience to stay with me for a year to put this together. So I produced it myself, but sometimes, when you're busy playing and creating, it's difficult to be objective, from a production standpoint. So I just really put my heart into it, and said, 'you know what, let's try to do the best I can do and then let's see at the end of the recording what I have.'"
"I on purpose stayed within the guitar trio. I didn't add a piano, or another harmonic instrument, but I used my regular semi-hollow body guitar, my electric, the nylon string, the steel string, and I also played a 12-string guitar and a trez guitar, which is basically a mini guitar with a really high-pitched sound. So some of the songs, it's almost like a guitar orchestration."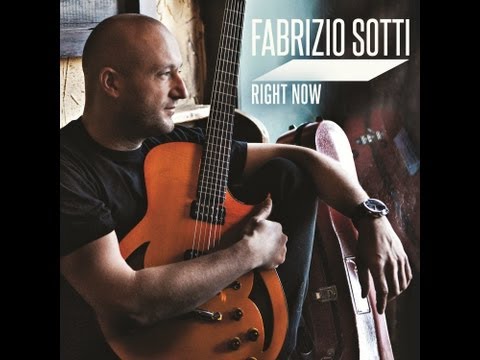 About the Album
This is a vocal heavy the album, with the guitar taking a complementary role.  Do the songs require the lyrics to be meaningful?
"The lyrics are totally needed, at least when you play in this type of environment. The biggest challenge I had with the album was to find my sound, in this different way of arranging music. I was trying to be very respectful of the artists I called to play with me, I respect them very much, but I wanted to find a way to complement them. I mean, vocals are everywhere, so I had to find the little spaces where I could play a little bit, and sometimes I really play in between the voices and phrase with them throughout the whole song and I don't per se do a solo."
How did you decide to follow this orientation?
"Because I love and respect these musicians immensely, I wanted to leave them space and let the beauty of their voices and performances come out. At the same time, it was my album, so I think I found a way to put the signature of what I do in these tracks, and even though the voice comes on, I think you can tell it is my album. After listening to it one time I think you find that common signature sound, that way to come in on a song with a few notes on the guitar, sometimes a lot of notes, but I think you can really feel that there is a common denominator throughout."
 There are very few extended solos, and the album really emphasizes the songs and the vocalists. It's not a typical jazz focus.
"That's for sure, and that's where I think my producing experience and having worked in different genres of music came into fruition. In my early twenties I started to focus on music in general, instead of just focusing on my guitar playing, and I think looking at music in general, from a producer's standpoint, really helped me become a better guitarist, a better musician, and even a better jazz musician. It makes you really find a way to say everything that you have to say in a concise way, you know exactly the message that you want to give. I really had to mature a lot in doing this recording, and really play what was essential, say a lot in a small amount of space. Usually with jazz you are free to play chorus after chorus, improvising for 5-10 minutes, taking time to build a solo and reach the apex at one point. With production you are very focused on communication, and you need to give the message that you want to convey right away."
It seems that the form is where the compromise occurs, that is, it becomes "pop" through the song form.
"I didn't want to change the form of the song, I wanted to hear the songs, but doing them with my own arrangements and with my own band. Because I didn't really alter the form of the song it becomes more like a pop project, even though harmonically there is a lot of jazz influence. I don't know if you can call it a jazz project with a pop sensibility or a pop project with a jazz sensibility, because both of those elements are really there."
Inspiration
Regarding this kind of project, is there something special about the guitar? Would a project like this work for another typical jazz instrument?
"I think a horn player could also do this, but me being a guitarist, I can both control the harmony and the melody, so I can play some melodic stuff, but I can also play the chords and comp behind the singer or the guest, so I think that the guitar and piano are a more complete experience."
Who were your major influences for this project?
"Herbie Hancock, the fact that he's done this type of project before, definitely gave me the strength to also try to do it in my own way. He really paved the way for people like me to try to do something like that, and somehow be accepted. As far as my guitar playing on the album, you can hear a lot of different influences, from my bebop and hard bop type of influence, which is really the base of my vocabulary, to my more Latin feel. In the past 5, 6, 7 years this Latin influence that is within me, really started to come out strongly in the way I play. It never really did before, but there's this Mediterranean feeling coming out. I discovered it when I did my last project, collaborating with Cassandra Wilson last year on the album Another Country, which is a guitar driven album with a lot of this Mediterranean influence."
About the Songs
How did you choose the songs to record for the album?
"The beauty of being a jazz musician is that you can really take any melody and any harmony, and transform it into something jazz. You play your own version of it, and you put your own vocabulary in it, and express what you have inside, by using that structure. So I did the same with these tunes."
"I picked the tunes based on, it was an absolutely emotional choice. For each, I was already attached to the tune and the artist that wrote it. Each song on this album has a very specific meaning for me, it's not just that 'oh, let me pick that tune, let me rearrange it and see what happens.' Every song and every artist that is on this album is there for a very specific reason. Each song has a story, some I think are pretty powerful."
[Check out the EPK for Right Now to hear Sotti talk about the album].
This album is a new path for you. Do you see your music continuing in this way? Is this the first of many such albums?
"As we speak I'm already working on my next album, which is going to be totally different. I'm going to go back to just my jazz roots, a quartet album with piano, with all original tunes, a real jazz recording. But, I am starting to conceptualize my next project in this vain. I think, basically, in the next 5-10 years I'll always alternate a project like this and then go back to my roots again. I love to be in these two worlds, so I think I'm going to keep doing it, going between a traditional jazz album to a more poppy one, and enjoying music in this way." 
Odds and Ends
Anything you would like to add for readers?
"I want to say something about this guitar that I'm playing now, it is a Marchione guitar. Stephan Marchione is an Italian-American luthier who I met about 15 years ago, but he built me my first guitar about three years ago, a semi-hollow body, which you can hear through the whole album. He also built me an amazing Spanish nylon string guitar with a cutaway, so I wanted to say that he is a luthier that does some great work. I think he's really going to make history in guitar making, and I really love his work."
"There are also two projects that I'm working on that I am really excited about: as you can see on the album I have this new singer named Isabella Lundgren, she's featured on two songs. She is a singer that I've signed, and as we speak right now I'm working on her new album. Also, I'm producing and playing on an album by the Italian pianist Alberto Pizzo, who is a great composer, he comes from classical, but adds a bit of that jazz influence, and we are working on a very cinematic new album that will come out towards the end of the year. I think it is going to be a very interesting project, we have some nice collaborations on the album, but the fundamental group is me on guitar, him on piano, and Mino Cinelu on percussion."
About Mike Oppenheim – Multi-instrumentalist, Mike Oppenheim, lives in Thailand, and plays guitar, banjo, mandolin and Mohan Veena (Indian Classical Guitar). While earning his degree in music at Kenyon College, he joined the Indonesian Gamelan ensemble. He interned for the Calliope Society of Folk Music in Pittsburgh, Pennsylvania. Mike also apprenticed in guitar building under luthier, Bob Zatzman. He moved to Canada to earn a masters degree in Ethnomusicology at the University of British Columbia, where he performed with the UBC African Drum and Dance Ensemble and the UBC Capoeira Angola group. Mike teaches on-line guitar lessons and can be reached at: mikeopmusicATgmail.com or through his website: Mike Oppenheim Music.