By: Joseph A. Rosen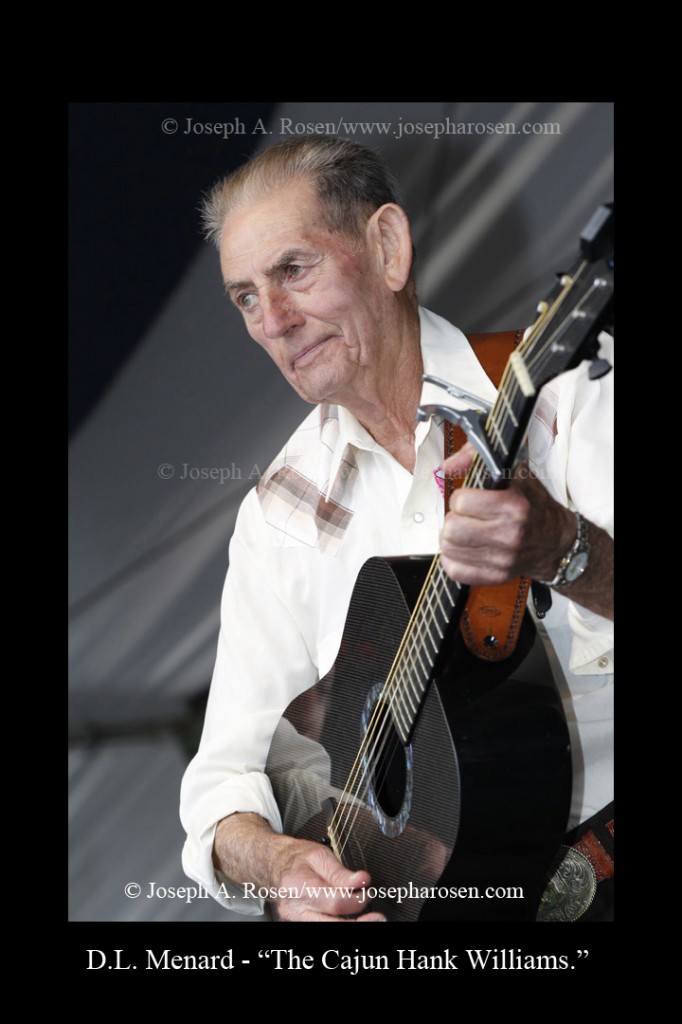 It's that time of year again!!
The New Orleans Jazz and Heritage Festival is right around the corner.  As always, it is held the last weekend in April and the first weekend of May, running from April 26 to May 5.
The 2013 lineup features mainstream headliners like Billy Joel, The Black Keys, Maroon 5, Hall & Oates, Dave Matthews, Fleetwood Mac and more.
Legends from many genres such as Willie Nelson, George Benson, Earth Wind and Fire, Jimmy Cliff will be there.
For the Blues minded the venerable BB. King, Blues and World Music star, Taj Mahal, as well as the fresh out of Austin rising star, Gary Clark Jr. will hold forth.
New Orleans' own musical heroes like Aaron Neville and Allan Toussaint along with tons of Cajun and Zydeco bands will bring that local flavor to the crowds. Oh, and there's a tent devoted solely to Gospel music! I think you get the idea. Check out web site for full listings HERE:
New Orleans Jazz & Heritage Festival is a special event. It started over 40 years ago as a small, local event featuring local brass bands, Blues artists, Duke Ellington, and Mahailia Jackson.
Over the years it has grown into a huge event spanning seven days and  over two weekends, featuring a wide range of artist from virtually all musical genres.
It is also an immersion of all things New Orleans and Louisiana, music, food, culture, crafts, interviews, exhibits, parades and a whole lot more.
The great thing about Jazz Fest is that it is so vast, with so much going on that one cannot possibly hear and see all of it. One must choose among the joys and pleasures; in that way everyone has their own unique and personal version of JazzFest.
I've had the pleasure of attending and photographing the festival, both casually and on assignment, for over 20 years, and my motto is "It's all good and you can't do it all [or the other way around]!!"
To give Guitar International readers a taste of the JazzFest experience here is a gallery from the first weekend of the 2012 New Orleans Jazz & Heritage Festival.
One could hear a 30-piece Cajun jam session; zydeco stars; blues of all stripes; reggae's top bands; gospel; world music; AfroBeat; jazz, both modern and traditional; country, and Hip-Hop, as well as mainstream headliners like Cee Lo Green, the Beach Boys, Tom Petty, Reverend Al Green, and Bruce "The Boss" Springsteen
Both my taste and the fact that I was on assignment for Guitar International, Blues Revue and BluesWax, led me toward the blues, roots, jazz, gospel andAmericana [with a dash of world music] end of the spectrum.
What follows are photos from my 2012 JazzFest experience. And this was only the first, shorter weekend!
I hope they capture some of the spirit of the New Orleans Jazz & Heritage Festival and the artists who give us their music.
If you haven't had a chance to get to Jazzfest, now's the time to plan your visit New Orleans, a city Mr. Springsteen calls the "Mother City of American Music" and create your own personal JazzFest experience.
You won't regret it!
GALLERY – We'll be adding Part II of this article soon!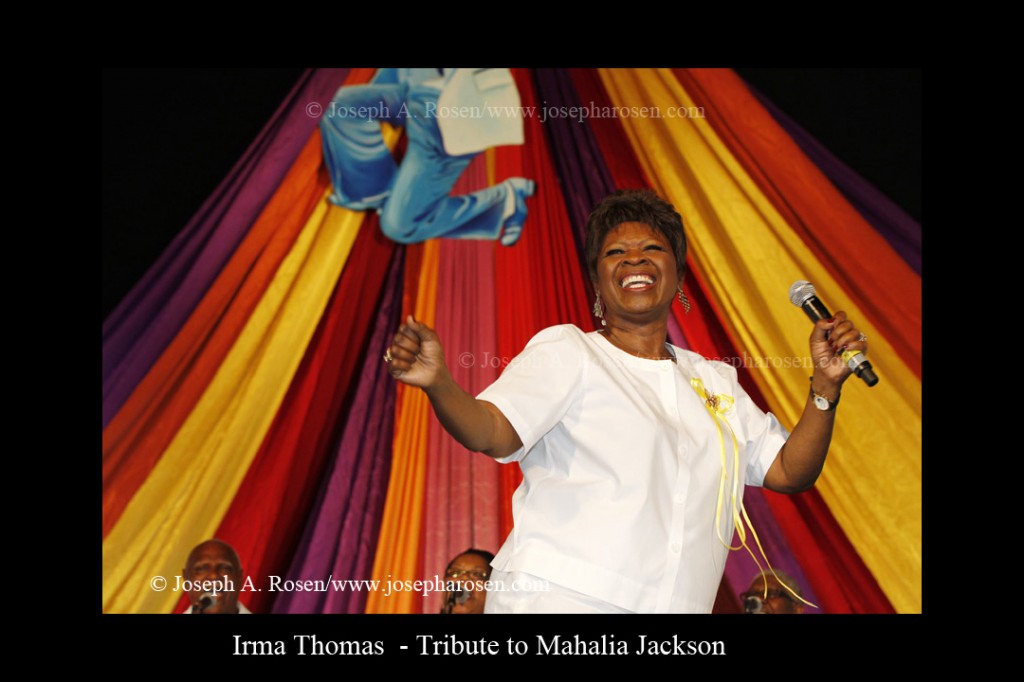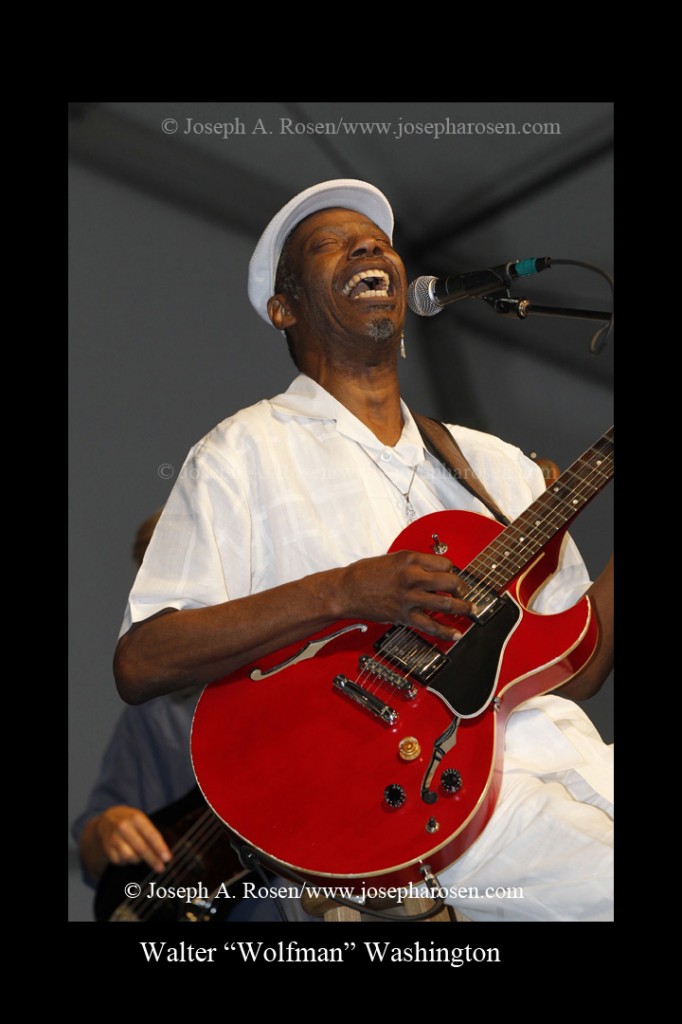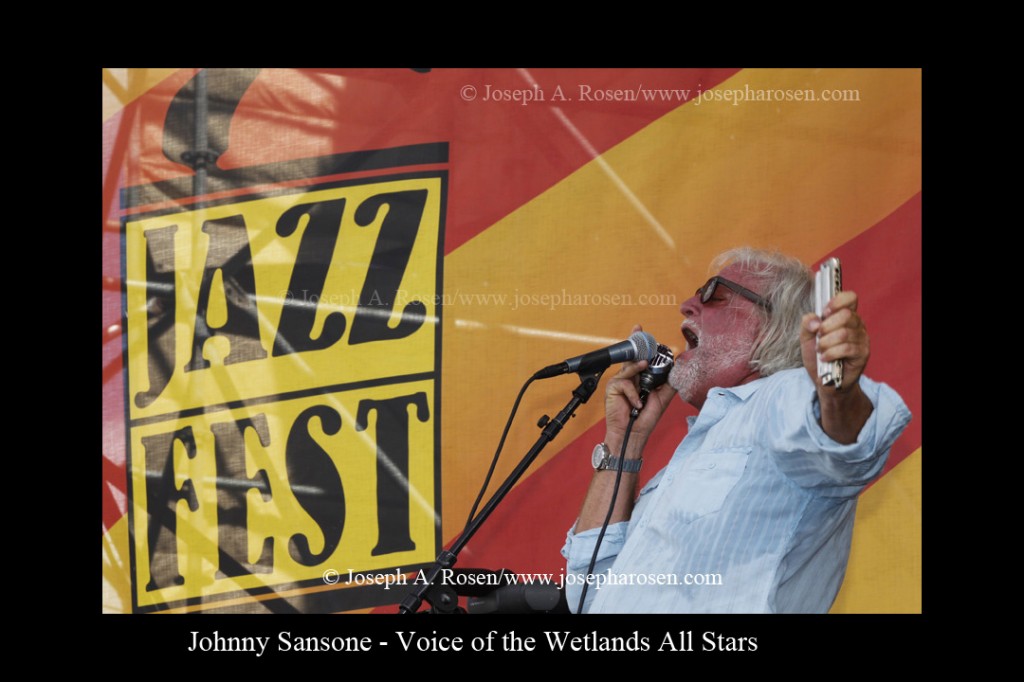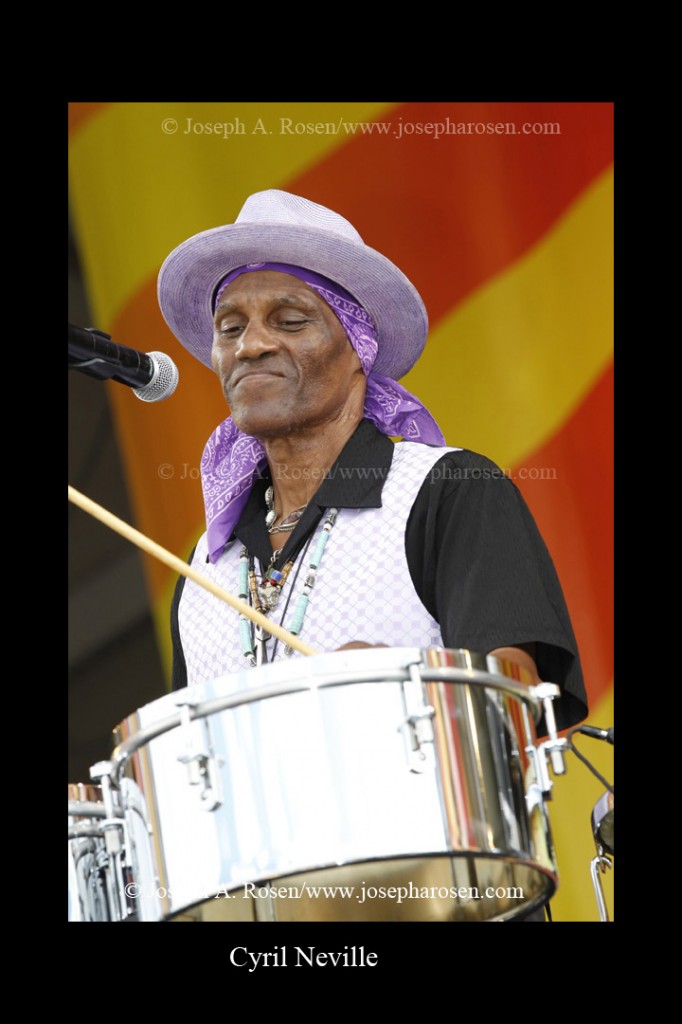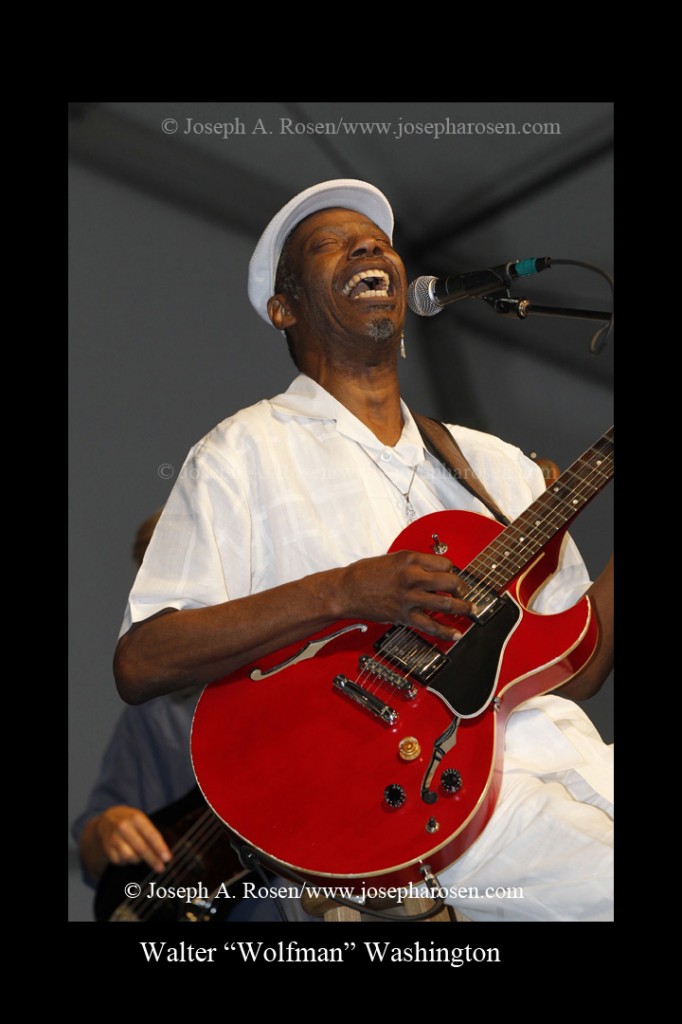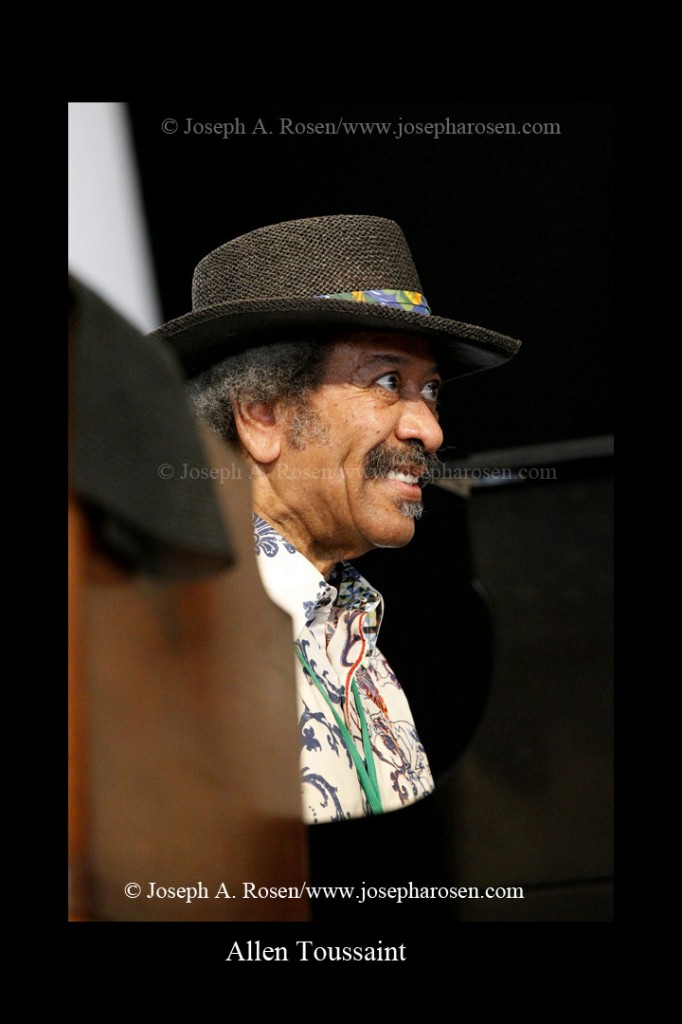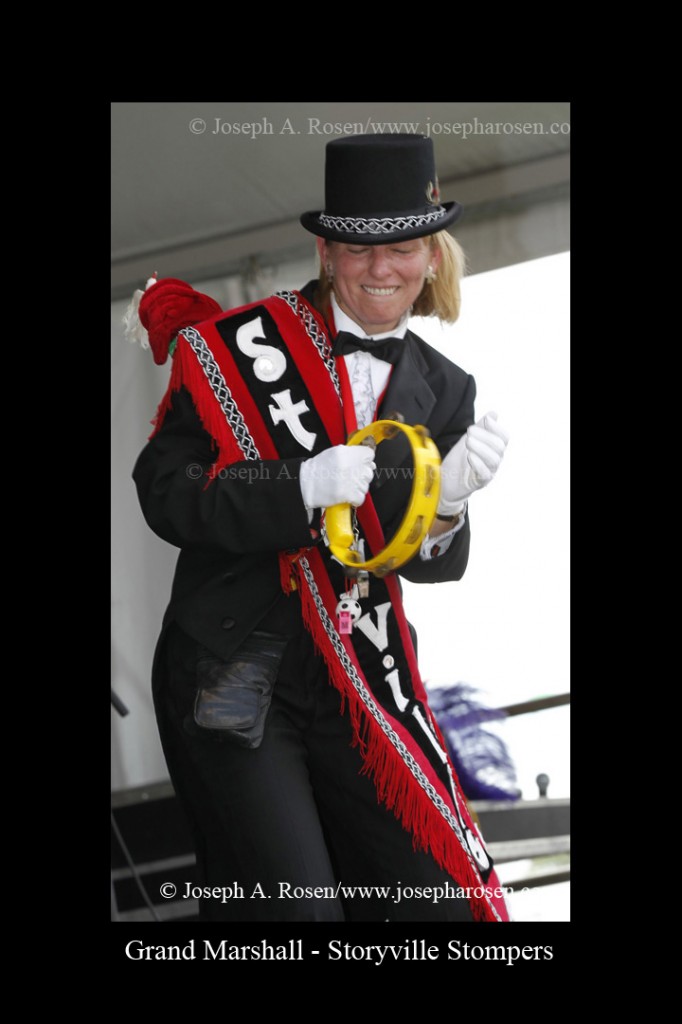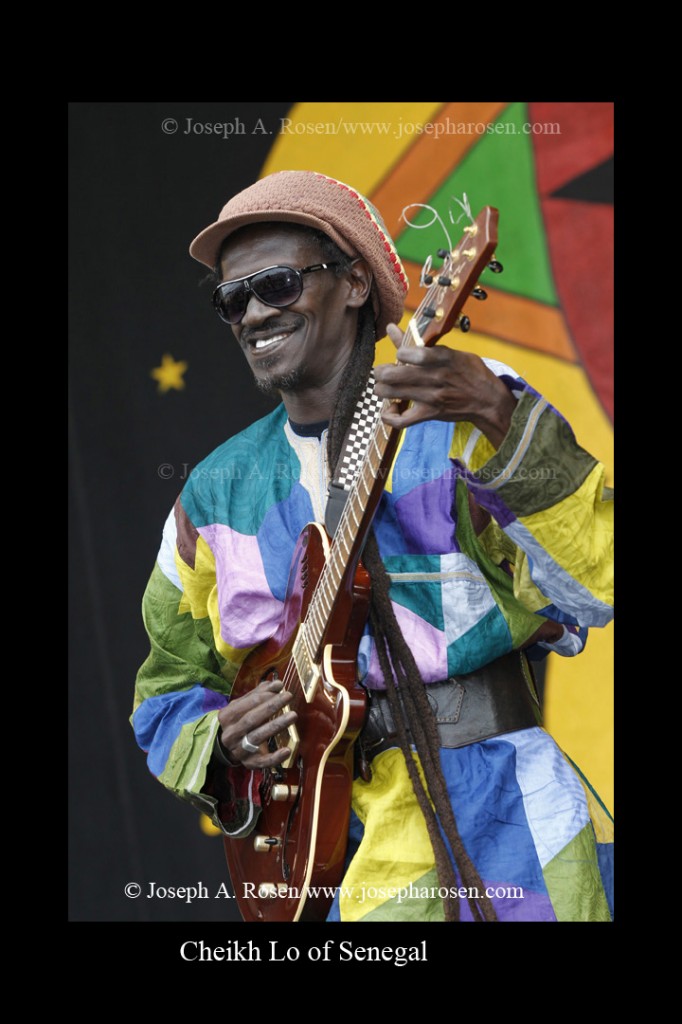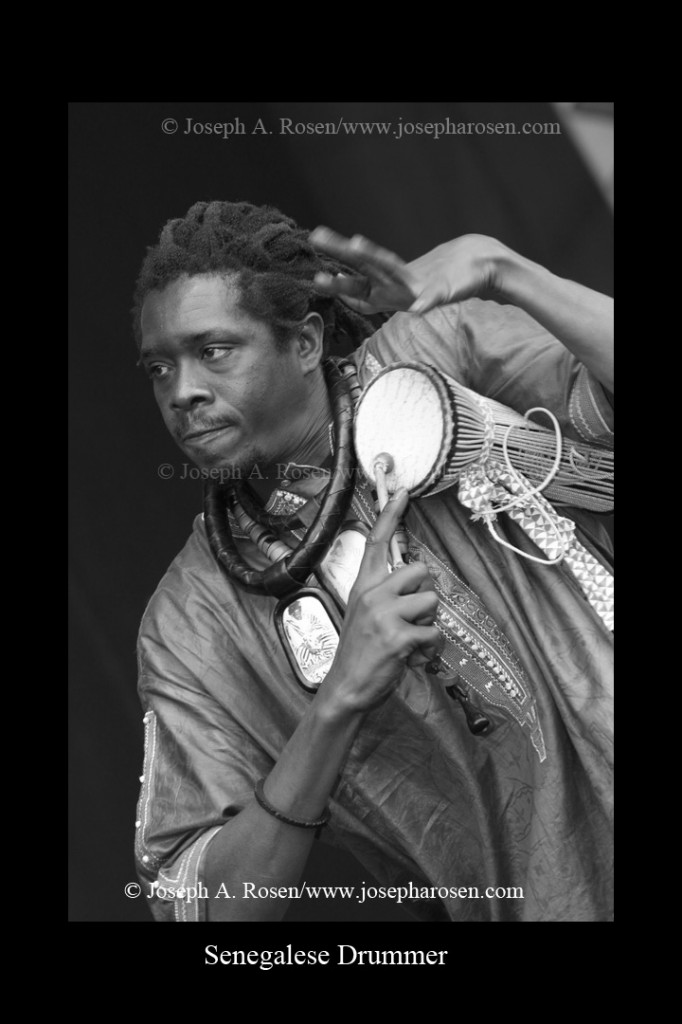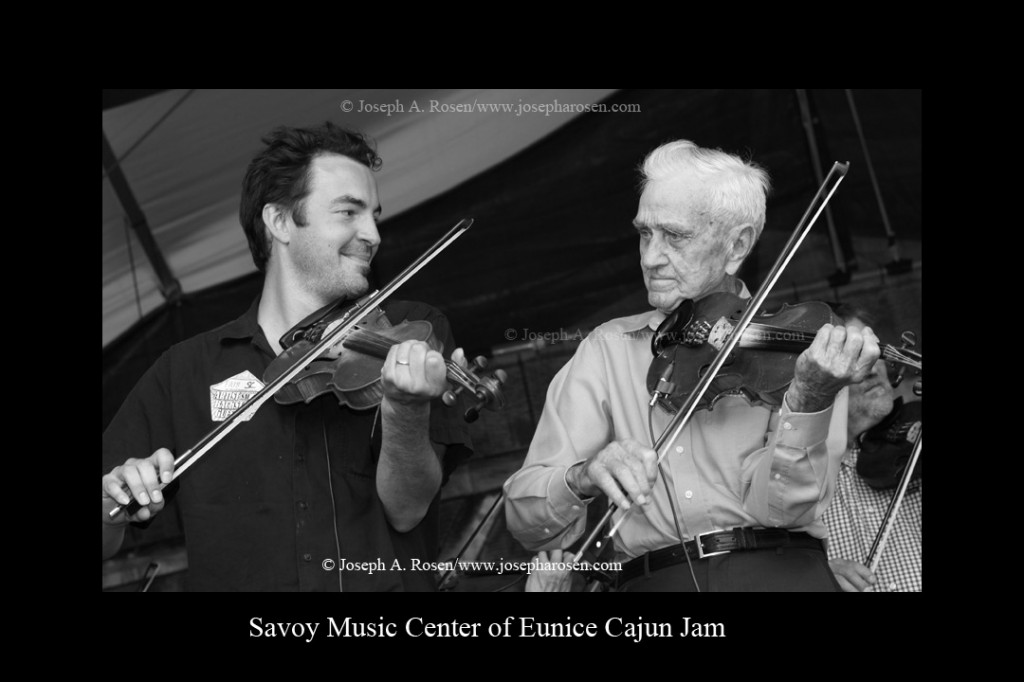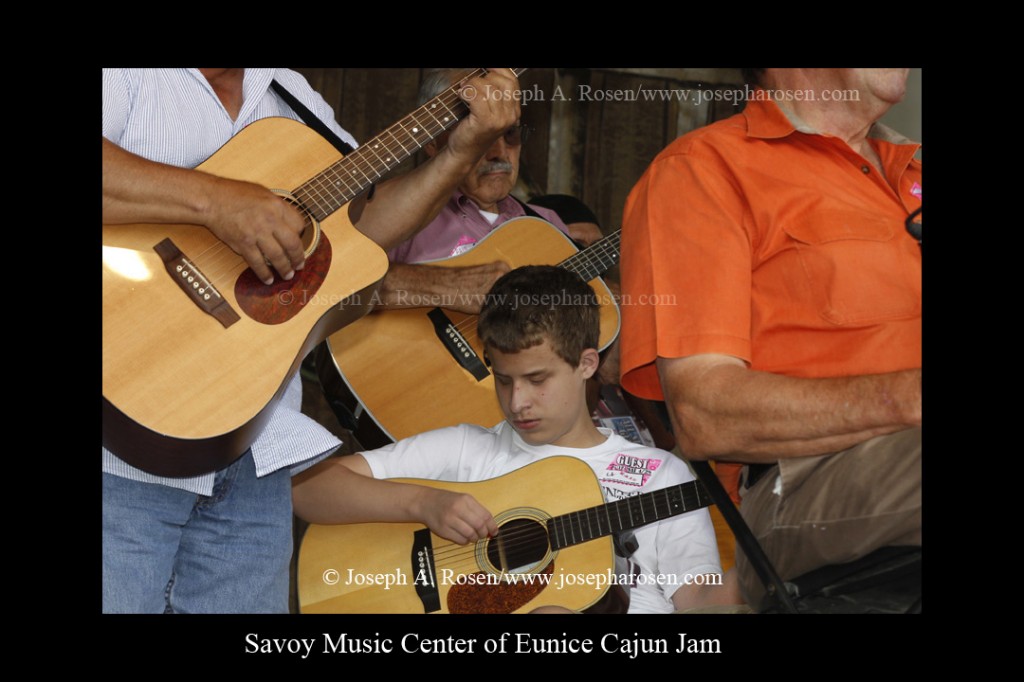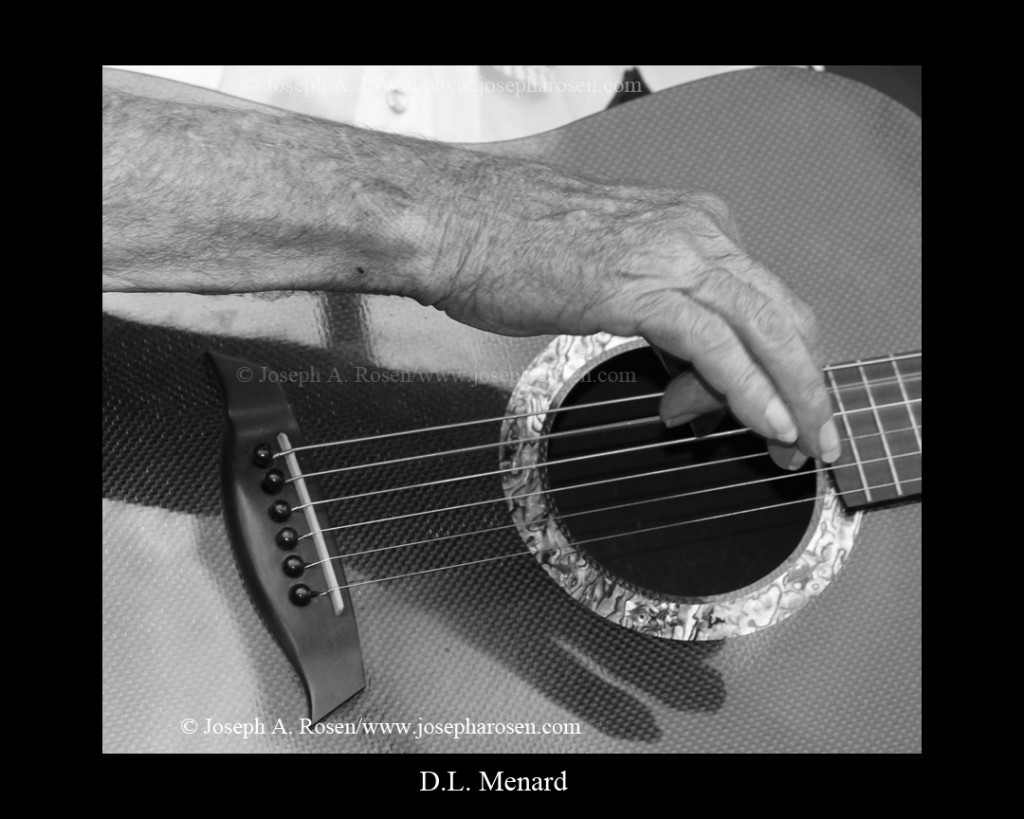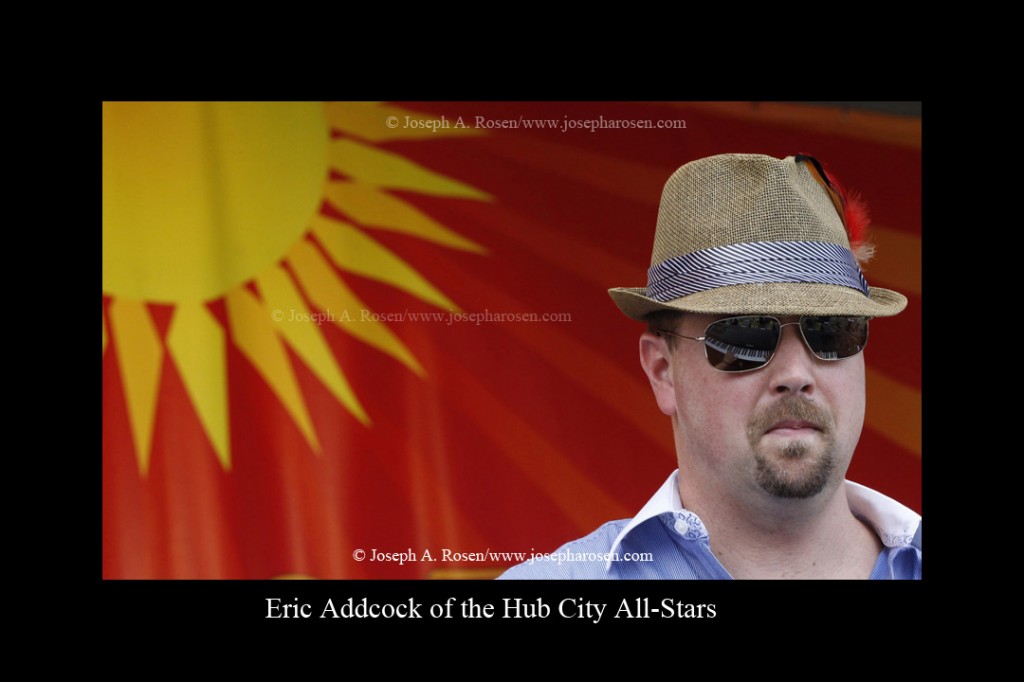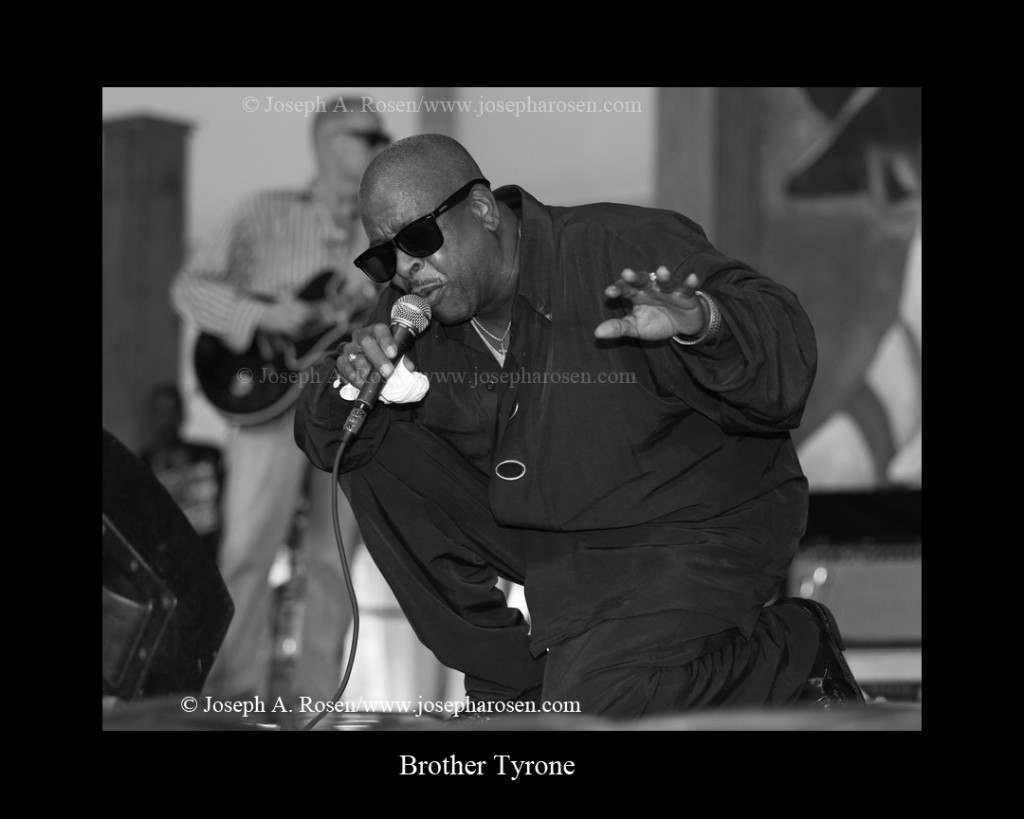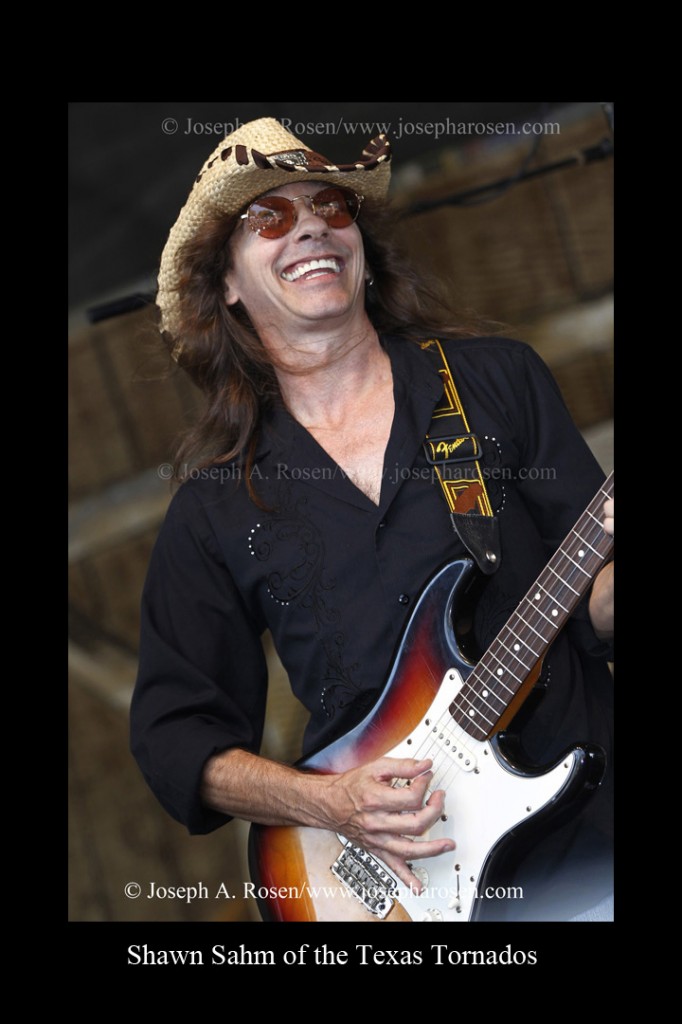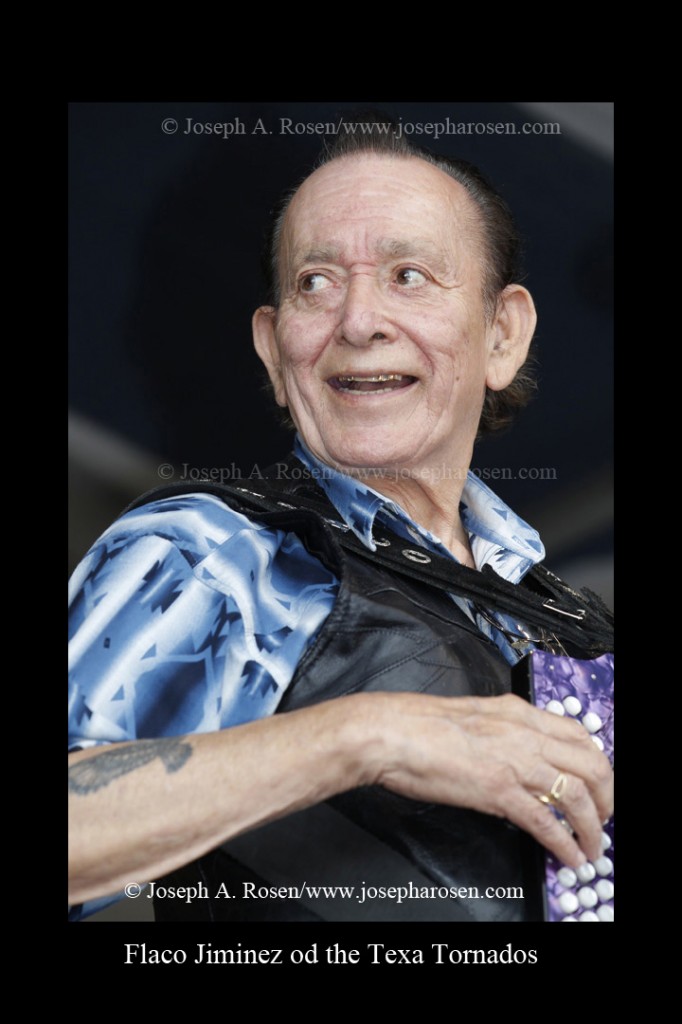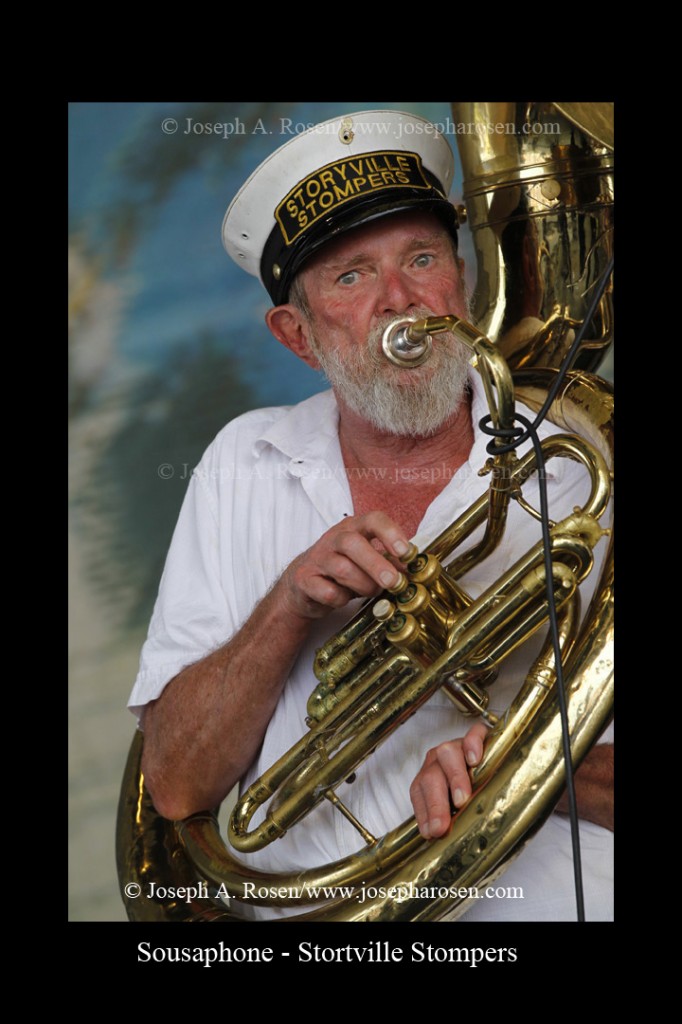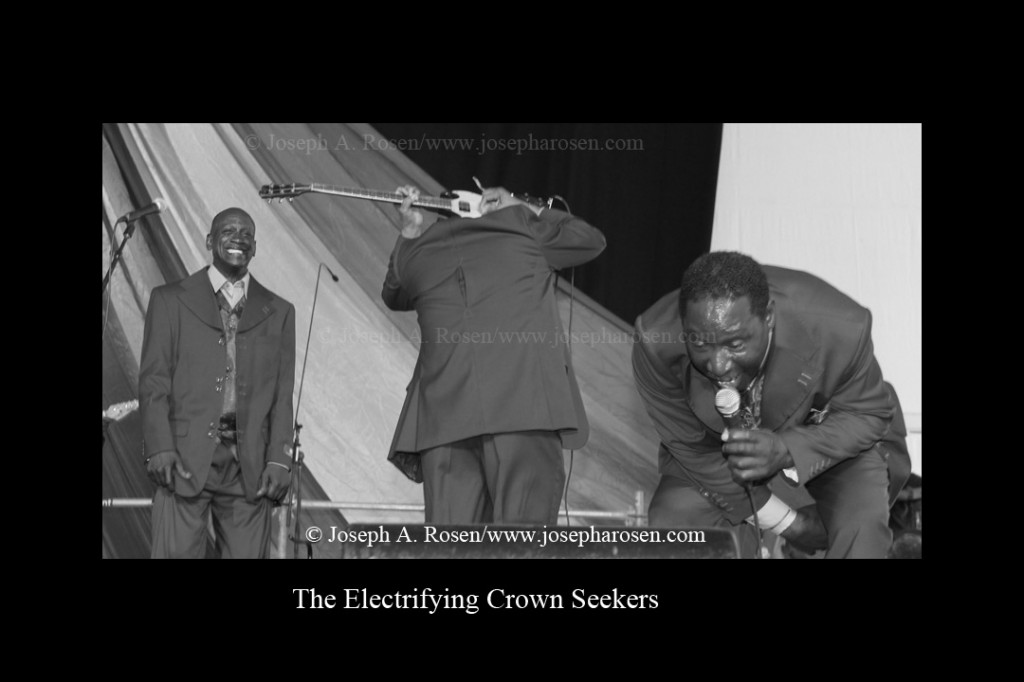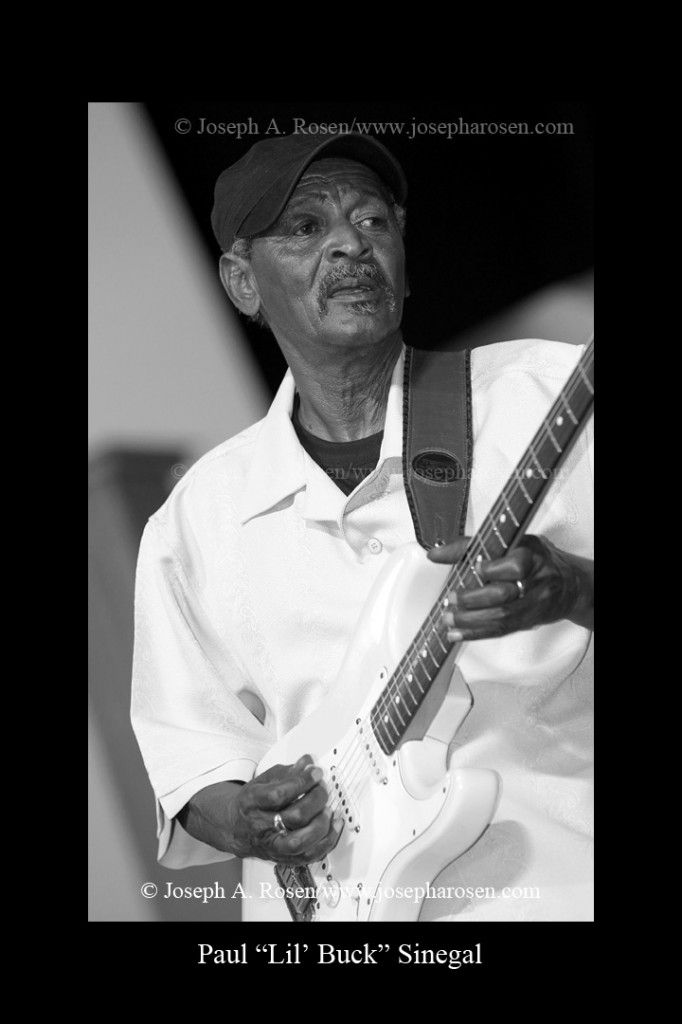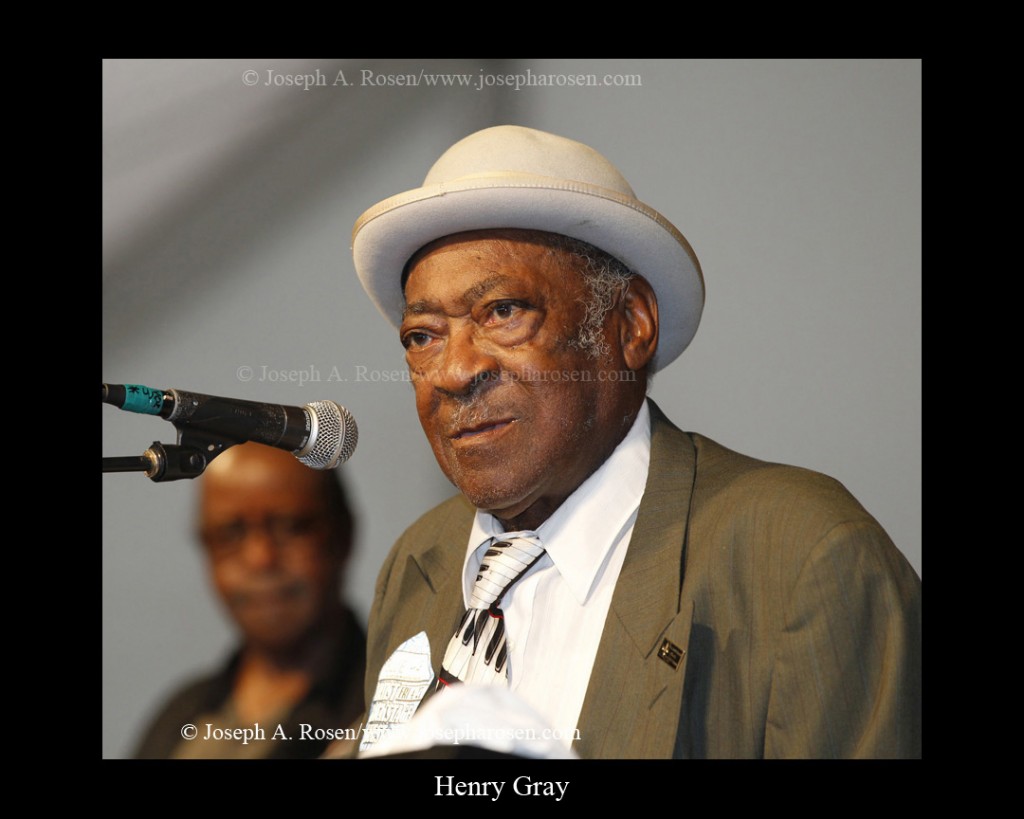 See JazzFest Part II – HERE!
About Joseph A.  Rosen:
Joseph A. Rosen is a New York City based professional photographer whose work has appeared in Time, Newsweek, The New York Times, Sports Illustrated and more. Corporate clients include JP Morgan/Chase Bank, American Express, Nordstrom, PepsiCo and IBM. He has been a working and exhibiting professional since prior to his graduation from Carnegie-Mellon University with a degree in Photography and Related Studies. His music clients are some of the greatest names in the industry from blues, R&B, soul, rock, Cajun/Zydeco, and jazz, the record companies for whom they record and their management groups. Joe has received the prestigious Keeping the Blues Alive in Photography and Art Award for 2002. The award is presented by the Blues Foundation of Memphis to an artist who has created a body of work which has brought the Blues to the public though photography and "made a significant contribution to the blues world." For more information about Joseph A. Rosen, please visit www.josepharosen.com.