By: Brad Conroy
There are few classical guitarists who have been able to reach the level of maestro.
To reach this level, one has to work endlessly and dedicate their entire life to performing, championing new music for their instrument, have an extensive recording catalog, and spend a great deal of time teaching and shaping the next generation of students.
When thinking of who the classical guitar maestros are, the immediate name that comes to mind is Andres Segovia, and perhaps Oscar Ghiglia has also rightfully earned such a title.
Argentinean born guitarist Ernesto Bitetti is another very important figure, who also belongs within this elite category.
Bitetti has been performing on the concert stage for the past forty years, and has made appearances on five continents and in some of  the most prestigious halls the world has to offer. These include the Bolshoi in St. Petersburg, Russia, the Metropolitan Festival in Tokyo, the Lincoln Center in New York, and many more.
In 1989, Bitetti founded one of the finest guitar programs in the world at the Indiana University Jacobs School of Music, and has run the department ever since.
He has over fifteen recordings to his credit, on which he has tackled a vast majority of the guitar repertoire and worked with major labels such as Hispavox, EMI, and Deutsche Gramophone.
Bitetti has premiered and had new works dedicated to him by esteemed composers such as Rodrigo, Torroba, Tedesco, Duarte, Abril, and Piazzolla, to name but a few.
Bitetti has gone above and beyond in terms of what he has done for the classical guitar, and has no doubt shaped an entire generation of students through his teaching and recordings.
His passion and dedication to the instrument are apparent, and the extensive and growing list of his accomplishments serve as the proof of his success.
He recently sat down with Guitar International to discuss the classical guitar, Andres Segovia, his role at Indiana University, and much more.
******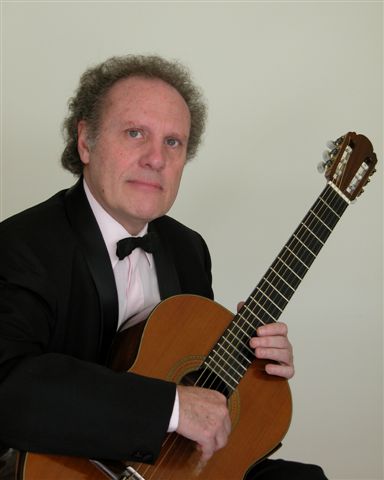 Brad Conroy: How did you start your lifelong journey with the guitar?
Ernesto Bitetti: I began playing classical guitar when I was five-years old in my native city of Rosario, Argentina, and my early teachers were Graciela Pomponio and Jorge M. Zarate.
The thought of becoming a guitarist came to me through a movie that I saw with my grandmother, which was based on the life of the last Argentinian payador, a gaucho troubadour, Betinotti.
The whole thing was so mesmerizing to me. To think that this man traveled all over the Pampas accompanied by only his horse and his guitar.
From that day forward, the sound of the instrument fascinated me in such way, that as soon as I got home I asked my parents if they would buy me a guitar.
Brad: What was your relationship with Andres Segovia?
Ernesto Bitetti: Segovia was my role model in my early years, but I had a very disappointing experience in Santiago de Compostela back in 1965 with Segovia.
After waiting for a whole month, the duration of the course I was attending, and being the only guitarist he had not heard yet, Segovia called on me during the last day. He was in a bad mood and that came out in how he treated me that day.
There is a video on YouTube where I am playing for him the "Sonatina Meridional" by Ponce, where you can see the whole experience.
Twenty years later, we had a long conversation at his house in Madrid only a few blocks from where I lived, and we made peace. Days later, he forwarded me a nice letter discussing all of my accomplishments.
Brad: What has it been like developing one of the most-respected guitar programs in the country?
Ernesto Bitetti: Let me begin with the history of the program. In 1980, during a tour of concerts in the US, I was invited by the famous cellist Janos Starker to give a recital at Indiana University. After this event, Mr. Starker asked if I was interested in giving a workshop at IU during the summer of 1981.
Many years after, in 1988, I finished a recital at a Music Festival in Caracas, Venezuela, where I met Dean Charles Webb from Indiana University. As he was present at the festival, it seemed to have made Dr. Webb realize the necessity of creating a guitar program at IU.
Some months later, he called me at my home in Madrid and offered me the position. I was so engaged with my performances at the time, that I delayed my reply for months. After that time had passed, I finally accepted his offer to open the program, which was in September of 1989.
This was a true challenge for me, because up until this time my professional life was only dedicated to performances, I was touring seven months a year, and releasing recordings.
It was a major enterprise to say the least, because it is never easy to build up a program from scratch at the university level.
There were very few elective guitar classes at the time, and it was up to me to create the rest of the program. It took me almost three years to develop and create not only the Bachelor, but also the Master's and Doctoral programs as well.
I had to develop a strategy of how to increase enrollment in the elective classes, in order to enhance the program as a whole. At the same time generating an income for possible scholarships to be given to graduate students.
Today, the program has twelve graduate students, seventeen undergraduate students, and three-hundred elective guitarists.
We have guitarists coming to our program from Norway, Italy, Taiwan, Bulgaria, Serbia, Canada, Costa Rica, Brazil, Mexico, Colombia, Ecuador, Peru, South Korea and all over the US.
At IU, we have eight associate instructors, graduate students, who have the opportunity to teach all levels of elective classes and individual electives. This helps to give them excellent preparation for future positions at high schools, colleges and universities.
Of course,chamber music is a must at IU. This is a privilege for our guitar students because there are so many excellent instrumentalists, such as flutists, violinists and cellists, who are willing to play with guitar students.
Petar Jankovic is an IU Lecturer that, aside from his duties as professor, coordinates twenty-nine elective classes and elective individual students, as well as teaches the Guitar Literature and Guitar Pedagogy courses.
Our pre-college program, directed by Atanas Tzvetkov, has forty-five youngsters ages six to seventeen, taught exclusively on classical guitar with their own workshops and recitals.
It is amazing the interest that classical guitar is getting in this country with so many applications coming in each year. I believe that pre-college programs are essential so that kids are introduced to classical guitar as soon as possible, preparing them to perform at a high level by their teenage years.
I feel that classical guitar is healthy in the US, and beginning to be being taken seriously as the instrument of the twenty-first century.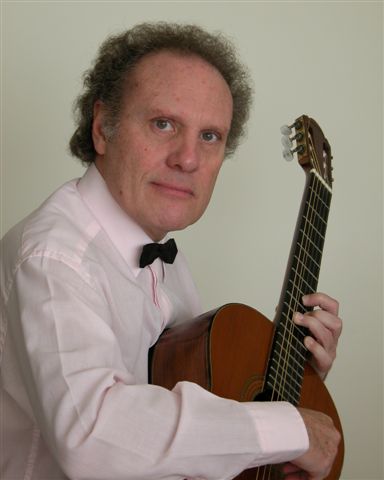 Brad: What do you expect from, and try to instill, in your IU students?
Ernesto Bitetti: The priority, is to have a friendly atmosphere where the graduate students help the undergraduates during their time at the school, and everyone has the opportunity during master classes to play for their peers.
Second, to prepare our guitarists to be well-rounded and complete musicians, pushed by the strong academic courses that IU offers.
Third, is to help students progress rapidly in their technical and interpretative skills.
We work in a vast repertoire, and in the case of graduate students 90% of the pieces are chosen by the students. This allows the students to work with pieces they really love to play, covering four centuries of guitar history.
Of course, there is a special interest in studying Spanish and Latin American music as well.
Brad: What have been some of the highlights of your career?
Ernesto Bitetti: I have had many different kinds of highlights over my career.
Having the opportunity to work closely with such great composers such as Rodrigo, Torroba, Tedesco, Duarte, Garcia Abril and Piazzolla, and having them write and dedicate works for me to premiere in my concerts was always satisfying.
In the area of performance, I have had the opportunity to play with wonderful Symphonies and Chamber Orchestras all over the world. As well as in the best halls such as Mukisverein Viena, Concertgebouw Amsterdam and Teatro Real Madrid, where I have played several times.
Some other highlights from my career were touring with the Prague Chamber Orchestra and performing the "Aranjuez Concerto" without a conductor, sharing this responsibility with the concertmaster. Also, playing with Placido Domingo in front of 50,000 people at Sevilla soccer stadium for Expo 1992 was truly amazing.
Brad: What are some of the elements that you believe make a good musician?
Ernesto Bitetti: The answer is simple. At a young age, you have to acquire all of the knowledge a musician should needs to be successful, making sure that you have a solid background in technique, theory, history, and ear training. The instrument is the final tool that gives life to the written score.
Brad: What advice would you give to the aspiring guitarist?
Ernesto Bitetti: Discipline and dedication is fundamental to progress, nobody gets results from being lazy.
There is a period of time in which it is necessary for every musician to practice, practice and practice. When you believe you are prepared for a professional career, then comes the next step, getting performances.
Nowadays, it is completely different from forty years ago when I began performing. In those days, there were no guitar competitions except for the one at Radio France. So, the only way to get started was to send out albums and bios, then go knocking door by door.
Today there is Youtube, internet radio, and many competitions, which I dislike, allowing people to be heard. It is still difficult to make it as a performer, but not impossible.
The most talented ones will prevail. Those who posses a special charisma, personality, and the luck to be in the right place at the right time.
Brad: What is some of your favorite repertoire to play?
Ernesto Bitetti: I always loved the music I choose to play. I have never felt obliged to perform any work that I disliked in my concerts. Over the years, my repertoire has always been really varied, but perhaps my favorites of late are Piazzolla, Villa-lobos, and Dyens.
Brad: What does the future hold for Ernesto Bitetti?
Ernesto Bitetti: Who knows? I live in the present and am too busy to think about the future.