By: Robert Cavuoto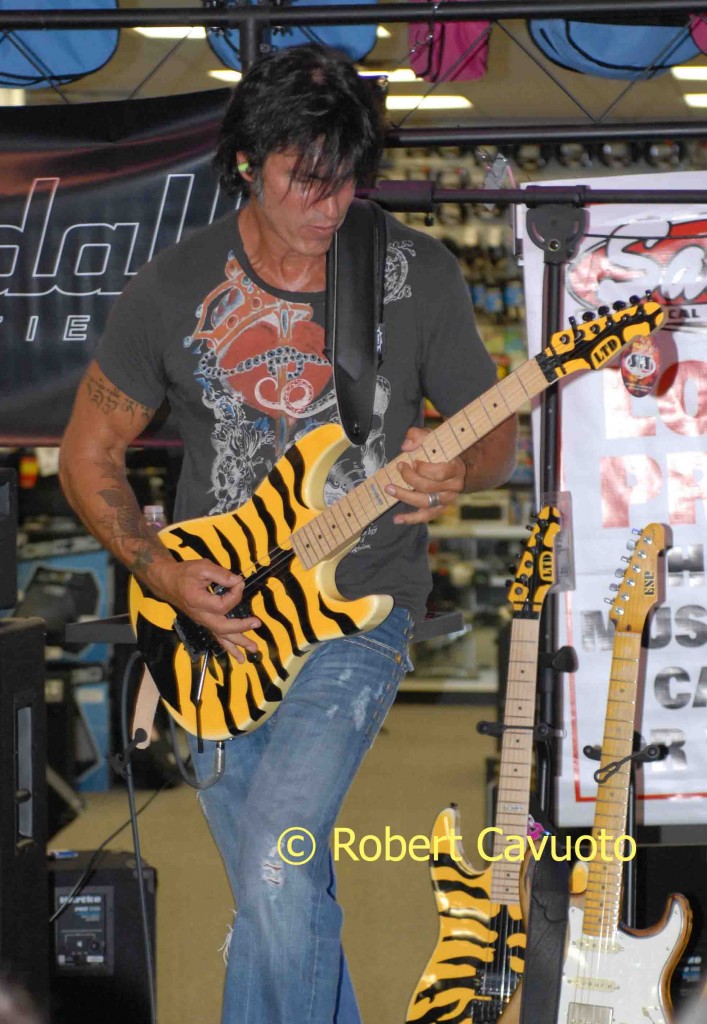 George Lynch, the charismatic lead guitarist for Dokken, Lynch Mob, and Souls of We, has just released his new four song solo EP, Legacy, celebrating his thirty years of guitar playing.  It's a fiery instrumental EP full of hard rock riffs and tremendous leads with a blues edge.
Legacy injects us with a supercharged dose of George's signature style and proves, once again, why he's one of the most respected guitar players of the last three decades!  George is joined by Rev Jones on bass and Michael Frowen on drums for Legacy.
I had the chance to speak with one of my all time favorite guitarists, to find out about his new release, as well as follow-up on the status of his new band T &N with Ex-Dokken cohorts, Jeff Pilson and Mick Brown. On a side note, if you're as big as fan of George as me, check out Rat Pak Records to see some special goodies they have for you when you purchase George's new EP.
******
Robert Cavuoto: What was the inspiration behind creating the four tracks on Legacy?
George Lynch: I've never done a purely instrumental record. It's something I've always wanted to do. When I did find the time to dedicate to this project, my thoughts were that it would either be a record that encompassed my many styles and influences or it would be a focused piece of work that concentrated on what I was better known for, hard rock semi-shred with a blues base. I opted for the latter and worked with Rick Plestor, a wonderful engineer and accomplished guitarist as well. He really helped me stay focused as I have a tendency to stray off and go on different tangents while in the studio. It's a challenge for me to have a singular vision and stay on track.
Robert: I thought your guitar tone was reminiscent to your classic '80s raw edgy tone. Was that a goal of yours, to try to capture that vibe?
George Lynch: Well, it was to an extent, but I think I've evolved a bit as a player over the last 2 1/2 decades, so I feel like I was going for the same thing that I strived for back in I've '80s. But this time around I was able to get closer to what I was trying to say musically.  I now have a bigger palette to draw from
Robert: What gear did you use on the four tracks?
George Lynch: I used my Randall Lynch Box through a combination of different cabinets. I believe I used an early '70s Hiwatt cabinet.
For guitars, I used my ESP Tiger and my old "Pants" guitar. I replaced the neck on the "Pants" guitar with a neck Rick gave me. It was the strangest neck I've ever played. It's a huge baseball bat of a neck that was scalloped and had this elliptical shape. It was thick on the bass side and thin on the treble side
Robert: How do you come up with the names for the instrumental tracks?
George Lynch: I keep a notepad with me everywhere I go and am always writing down words, lyrics, titles, and random thoughts. I use this as a reference tool when I writing lyrics or need to come up with titles.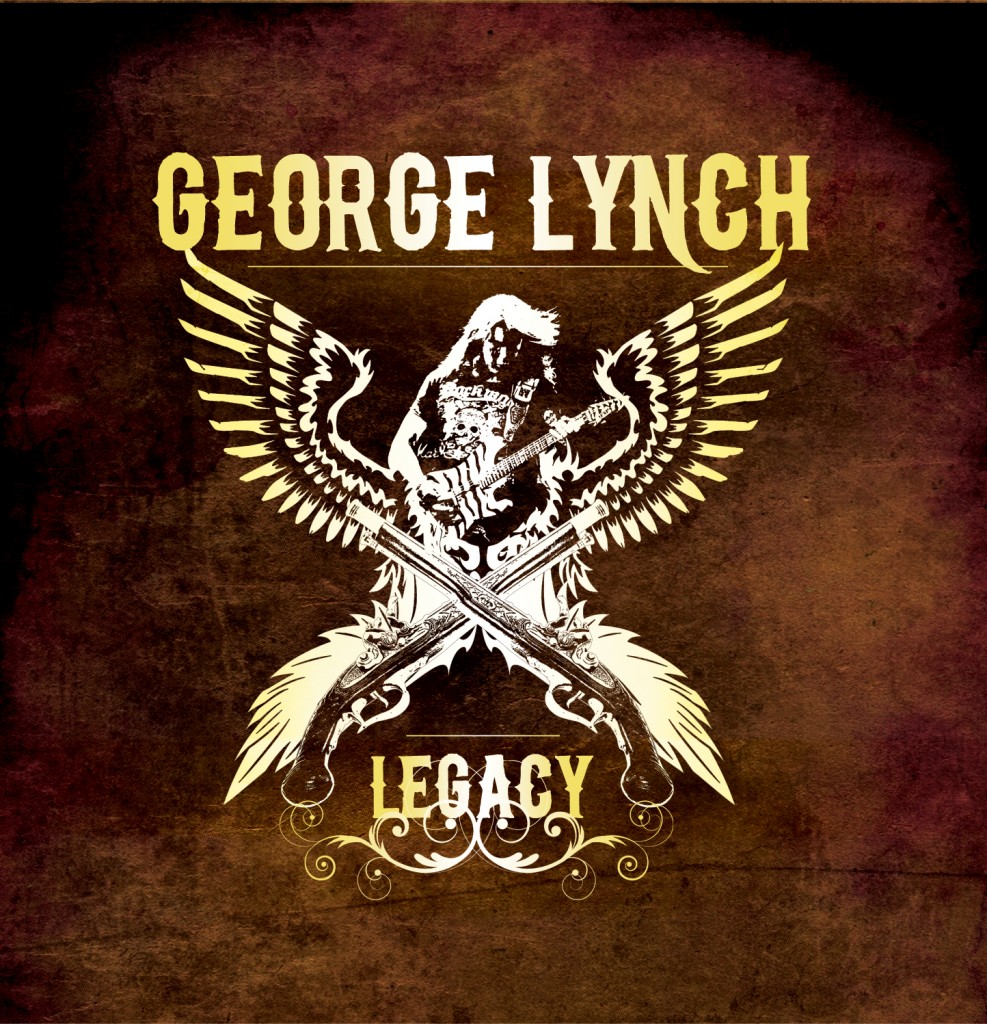 Robert: What is the status of T & N or Tooth & Nail or is it Tooth & Ale?
George Lynch: It's officially T & N. The record, Slave to the Empire, is being mixed as we speak. We actually did two records. The first one which will be released in September and then the band will go out on the road at the beginning of October. We'll do a short West coast tour, then play Loud Park Festival in Japan as well as visit a few other Asian cities before heading to Europe for a couple weeks. Then it's back to the states and we will finish up before Christmas.
Robert: Who will be the drummer on that tour Mick Brown or Brian Tichy?
George Lynch: That hasn't been decided, as of yet.
Robert: Can you give us an update on how production is going with your Mr. Scary line of guitars and what we can expect next?
George Lynch: I've been building a few Headhunters and Bones models for customers. I just got commissioned to build another Snake Hunter's Oil, so I should be out in the desert hunting rattlesnakes for that one! [Laughing]. I'm also working on a Korina wood '57 V replica, as well as my take on an early '60s Les Paul Jr.
Robert:  What is the status of your Celestion speakers, the Lynchback Hi- powered '50s?
George Lynch: The Lynchback is in production and comes stock in the Randall Lynch Box cabinets. There also available as an option in the Wizard amps and cabinets. We essentially kept the warmth of a classic Greenback but slightly increased the power handling capabilities so that you get bigger tighter low end.
Robert:  When we last spoke you mentioned that you have about 30 to 40 guitars, which one is your-go-to-guitar?
George Lynch: I have three or four that I usually default to either in the studio or on the road; ESP Tiger, ESP Tele-clone, my Super V [studio] and an ESP Les Paul, which is a Japanese custom shop that was made for me back in the '80s.
Robert:  You always have multiple projects in the works between solo material, Lynch Mob, and Souls of We. What is next on the horizon?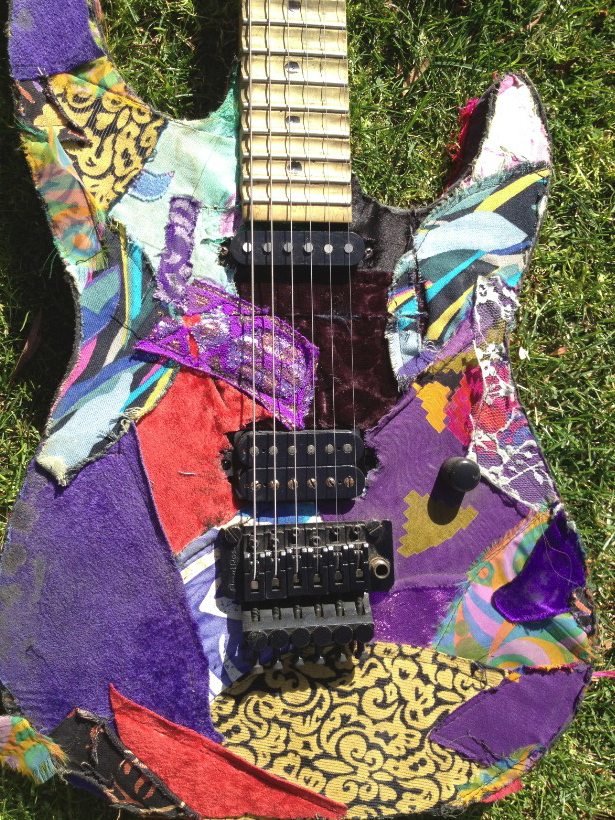 George Lynch: Lynch Mob is just finishing up a four song EP which is wonderful. The band is solid and committed which is something I've missed having. We holed up in a remote studio called Sound Mountain and basically just lived there. We wrote, recorded, and came up with some very exciting new music and had a blast doing it. It's being mixed now as well and will be coming out early summer.
I've also been working on a documentary film called Shadowtrain, which deals with plight of the Native American communities. We also have a band called Shadowtrain and recently worked on a record. Well be doing some shows on the Navaho reservation this July as we continue filming throughout the year
Robert:  What is your favorite and least favorite aspect of touring?
George Lynch:  Favorite aspects: traveling and playing awesome music with my friends for wonderful audiences all over the world
Least favorite: Being away from my family and home.