by Rick Landers.
When country music artist Vince Gill was inducted into the Country Music Hall of Fame in 2007, one only had to look back on a few of his accomplishments to recognize his impact on the musical style. But, in fact, Vince's contributions have gone well-beyond country music that were first noticed nationally with his work as front man for the Pure Prairie League, most notably the 1980 hit "Let Me Love You Tonight".
"Vince Gill is quite simply a living prism refracting all that is good in country music. He uses the crystal planes of his songwriting, his playing, and his singing to give us a musical rainbow that embraces all men and spans all seasons." – Kyle Young/Country Music Foundation on Vince's induction into the Country Music Hall of Fame
Gill's path to international acclaim, included stints with his high school pals in the group Mountain Smoke, time with the legendary Ricky Skaggs and later with Rodney Crowell's The Notorious Cherry Bombs. Honors and awards would follow the talented young man as he would stack up over twenty albums and hit the Billboard charts with over forty singles.
Gill's  eighteen Country Music Awards include the highest honors, including two Entertainer of the Year awards and five Male Vocalist Awards. He's also been handed 19 Grammy Awards and his fans have recognized his talent with over 22 million albums sold.
Not only is Vince Gill known for his signature tenor vocals, but for his guitar wizardry that usually has him cranking out riffs on his favorite Telecaster. One of Guitar International's favorite videos is one with Gill facing off and trading licks with two other Telemasters: Danny Gatton and Albert Lee.
Vince Gill's latest release, These Days, features 43 tracks of superb music that's categorized into four stylish areas:  The Rockin' Record, The Groovy Record, The Country and Western Record and The Acoustic Record.  Not one to let grass grow under his feet, Vince Gill is an artist with miles behind him and many more miles to go, offering us the best in music and the best in inspiration.
Gill's music and his fame are, in many respects, unprecedented, yet for us they're all the "next best thing" to his most inspiring contributions to charities and other worthy causes.
When Guitar International spoke with him, he and his wife, Amy Grant, had participated in one of their many favorite causes called "Challenge America" that supports wounded veterans. So, we kicked off the interview with that, before we ventured into the familiar ground of Telecasters,  his These Days four-disc album, and the cruel sport of golf.
******
Rick Landers: You and Amy went to host the "Challenge America" event this past summer.  How did that come about?
Vince Gill: "Challenge America" is, I won't say a spin off, but it comes from an organization called Challenge Aspen which was an organization that its main focus was to help people with disabilities and we became friends with the guy that ran that and helped him fundraise and do things and they wanted to do this program strictly for the veterans and we said, "We're in."
It's called Challenge America but it's somewhat of a spin off of Challenge Aspen and it's kind of a grassroots organization to try to help these wounded veterans coming home and find jobs and help them plug back in.
Rick: Yeah, good for you. And we all thank you for that. That's a nice thing to do. You also sponsor a golf tournament. I guess you're a big-time golfer and you played with the Stars go Blue for colon cancer. You seem to have a very strong sense of giving back.
Vince:Yeah, I'll do probably 10 times more free shows this year than I will paid. [Both laughing] And that's okay. It just seems like that's humanity at its purest level. If somebody needs a helping hand, reach out, help them out. I've always wanted to do that and just be a part of being a giving spirit.
Rick: Since you are a golfer, and I assume you're an avid golfer, most think that golf has some resemblance to life. Do you have some ideas on that, or do you take on golf as more of a mini vacation?
Vince: Oh, golf is much more cruel than life. [Both laughing]
Rick: Yeah, that's true, I know.
Vince: It's a great game, a great game of character, of honesty, integrity, courtesy, all kinds of things of etiquette that golf has. We don't always get all the lessons that golf has in it, but there are certainly plenty in it.
I've played since I was a little boy and I was as passionate for golf as I was music and played it as passionately and as much and still do.
I play every day. I'm crazy for that game. I don't play golf for…in a weird way, there's nothing…I don't know that I enjoy it because I'm trying to beat the game and it's a challenge that I love and I enjoy, but I'm not out there for frivolity and fun. I have fun. My buddies will crack jokes and we're laughing our heads off all the time. We're trying to beat the game, but can't. It's a little like being crazy, [Both laughing] but with a different result.
Rick: You said it's a cruel sport.
Vince: It sure is.
Rick: You ever play golf with Alice Cooper? I understand he's a big-time golfer.
Vince: Yes, I have. He's a good friend.
Rick: Yes, how is that?
Vince: He's a great guy. He's nothing like…once again there's somebody that you would have a perception of with the makeup and all the theatrics of his career and all that and he's just the most mild-mannered fun guy you'd ever want to hang out with.
Rick: With his background, wasn't his father a minister?
Vince: I think so.
Rick: So he comes from a pretty stable background that he came up with.
Vince: He's a great guy.
Rick: That's good. Hey, let's talk guitar a little bit. There are tons of great guitars out there and great looking guitars. What is it about the Fender Telecaster that makes it THE guitar choice for so many musicians. I've got two of them. I've got a '66 Tele and a Rob Allen Custom Esquire,  but what is it that makes that guitar sort of THE guitar for you.
Vince: Oh, gosh. It's gotta be the sound. I think everything to me is about the sound of it more than the look of it. I don't think I've ever been too much driven by how a guitar looks, but it's gotta feel great in my hands and sound great.
A Telecaster is such a versatile guitar. You can see James Burton playing one with Elvis, being used in a real country setting. You see Keith Richards with his 5-string pumping the whole Rolling Stones thing.
You see Springsteen playing his Esquire. You hear jazzers playing on the Telecaster now and then, playing that front pickup. There's the old battle of single-coil versus double-coil pickups and all that that sometimes you want the power of a double-coil pickup, but sometimes you don't.
For my music I don't need that so much. The style that I really was drawn to on the Telecaster was what James [Burton] did, what Albert [Lee] did, those guys that did the chicken-pickin' and the real pre-country laced thing that a Fender Telecaster does, but I have Strats. I have 335s and Les Pauls, Gretsches, you know. I've got two of everything unfortunately. [Both laughing]
Rick: Well, it's hard to say,"No!" to a guitar.
Vince: It is. It is.  But, every one of them is different and I love…what I do love about a Telecaster is it's just so simple in its design and it's just this chunk of wood that cost $120 when it was made and it's really stood the test of time quite well.
Rick: Yeah, Leo got it right.
Vince: He sure did.
Vince Gill, Danny Gatton and Albert Lee
Rick: When Mark Knopfler asked you to join Dire Straits, at least that's my understanding, did you find that a tough decision?
Vince: I did. Tough in that musically and financially it would have been a wonderful experience for me because I was struggling pretty hard in those late '80s.
I spent so many years in country music, seven years in country music trying to do well and not having much success and it was a very tempting offer.
It was a world tour and would have meant a lot of money and I just told him. I said, "Man, as much as I want to do this, musically and all that, I just can't bail on my years of investment in country music. I really feel like I have a place in that world. I haven't exactly got a toe hold in there yet, but I'd like to keep trying and I don't want to give up."
So I turned him down which I was kind of surprised I did. I had a new record deal and I had no real reason to believe that things might turn around, but I turned it down and I think the next single that came out was "When I Call Your Name" and it was a monster hit and it changed my life forever. I was partly believing in myself,  but also pretty darn lucky.
Rick: Sometimes going through gut is the right thing to do and timing's another matter.
Vince: Sure.
Rick: Your 2006 4-CD release These Days is set up with a number [of Rockin' Records and others]. A lot of artists would have spaced those records out over several years, but it seems like you said, "Well, here you go. Check this out." Wasn't that kind of risky?
Vince: Risky, stupid. Yeah. There's a whole lot of things. It went so far against the grain of what was going on. The music world these days everybody's so motivated by this whole single song download mentality. Nobody has the attention span to listen to a whole album anymore. Yeah, it didn't make any sense, but I didn't have to make sense.
I've done this for so long that I can go take a flyer now and then and go, "Hey, let's try this," and just be a little bit different. I just followed my muse as much as anything and I wanted to perform with these different people and I wanted to see what songs would turn into.
I had so many songs written and I always do. I always write a lot of songs and I feel like sometimes there's some really fine songs that just get shoved in a desk drawer and never come out again. That's kind of disheartening after a lot of years, so I just went for it and it was unique and it was curious and people really seemed to enjoy it, and all in one fell swoop they saw the diversity that I love in my music and what I like and what I've learned, a great experience.
Rick: Do you have any personal quality benchmark or standard when you decide a song you write is a keeper?
Vince: Oh, gosh…
Rick: Or even snippets of songs that you've started.
Vince: Well, I think that in a record like I made the benchmark was not a hit song. I think a lot of times you're making a 10 or 11 song record, your benchmark is "I've gotta have a hit." The last eight or 10 years have shown me that they're not that keen on playing my records so much anymore.
The mentality of a hit record is different and then there's songs on there like "Little Brother", "Molly Brown"…they're off the wall Americana songs but they're never gonna get played on the radio, because that's not what they're for, but they're still great songs in their storytelling and lyrical content and things like that. Because something's not a hit doesn't mean it's not great.
Rick: And I guess you had fun playing them.
Vince: Oh, yeah. And just that many slots available, with cutting over 40 songs you go, "Well, I can really do this and this and this because it doesn't take up as much space as an 11-song record."
Rick: What's the last song that you've learned that was written by someone else, something that you decided you were just gonna figure out on your own?
Vince:Oh, good question. I work on other people's records and sing on other people's records, so I have to learn a lot of stuff that isn't mine all the time.
Last night I went and sang a song that I never had sung before. It was a tribute to Conway Twitty at the Opry so I went and sang a song that I recorded with him 25 years ago as a harmony singer and sang it.
Rick: What was the name of that song?
Vince: "About All I Could Be is a Sweet Memory", a Harlan Howard song.
Rick: Two of the most beautiful male voices in modern American music today, or probably the last 30 or 40 years, I think are yours and Smokey Robinson's. Have you ever considered a duet with Smokey?
Vince: If he wanted to. [Laughing]
Rick: You both have sort of a similar tenor quality and you're also very good balladeers and it just seems to me that would be a great…you could make a great record together.
Vince: That would be neat. I actually know Smokey a bit.
Rick: Do you? That would be a sweet sound.
Vince: If he wanted to, all he'd have to do is yell.
Rick: I'll sneak it in the interview. Maybe he'll read it.
Vince: Okay. [Both laughing]
Rick: Hey, I know your fans think there can't be too many Vince Gill songs out there so when can we expect another album or DVD from you?
Vince: Oh, I don't know. I'm writing some songs. I've got some really neat songs going and I'll probably make a record this year. I'd be surprised if it got out this year, maybe next year [2010].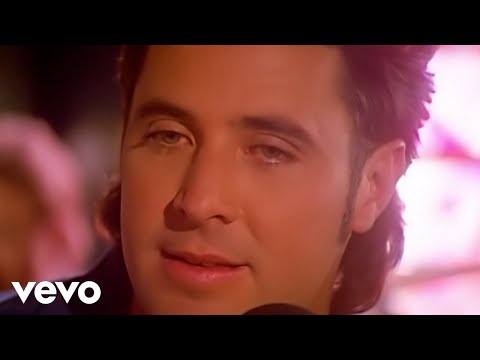 ******
Related Links