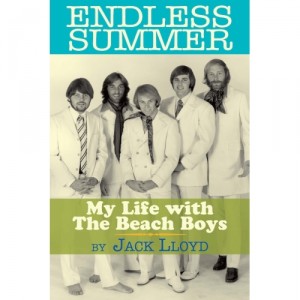 Formed in 1961 in the Hawthorne, California, The Beach Boys caught the spirit of youth with such hits at "Little Deuce Coupe", "Surfin' Safari", "Surfer Girl", "Catch a Wave" and other now classic surf tunes. The group would grow with the times and challenge The British Invasion with stunning classics like "Good Vibrations".
During the '60s author, Jack Lloyd, was hired by the band to manage The Beach Boys concerts and promotional work and during that time he had an inside track into the business dealings, as well as life on the road with one of the world's most famous bands, and it wasn't always sublime as a summer wave.
The time he spent with the Beach Boys surely made them his friends or at least one would hope. Lloyd always made it a point to differentiate between people he designated as friends and those who were merely acquaintances based on, to a very minor degree, who picked up the check or whether or not he was close enough to be invited to their homes. Or even how quickly or even whether they returned phone calls.
While this isn't quite a "tell all" book, it is definitely a "tell some" book. Anyway, herein lies an opportunity to live what Jack Lloyd lived and then re-lived as he wrote it. Enjoy the ride!
Click to Buy Endless Summer eBook for $9.99 USD
******
About Guitar International Ebooks
All ebooks come as PDF files and can be easily read on any computer, tablet or ereader.
When purchasing any eBook, payments can be made through Paypal with either a money transfer, Debit Card or Credit Card, or if you don't have a Paypal account you can sign in as a guest and use your debit or credit card to make things quick and easy.
Due to the nature of the item, eBook purchases are not eligible for return or refund under any circumstances.
Once your payment is processed, instantly, you will receive a link to download the ebook. It's that easy!