By: Robert Cavuoto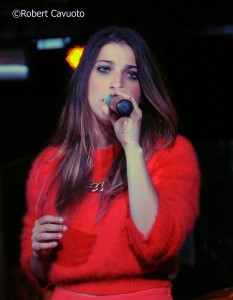 While meeting with the guys from Heffron Drive, I took the opportunity to sit down with their touring partner, vocalist and song writer, Ariana DiLorenzo. Yeah, I know, she's not a guitarist, but sometimes I like to mix it up a bit and broaden my interviews.
Ariana mixes it up with traditional musical instruments and more avant-garde sounds, creating a catchy and hip techno-sound that blends well with her vocals.
She's relatively new to the scene, but has already released her EP called Head vs. Heart with her band, the Rose. She's well schooled in music and has travelled to New York, the U.K. and Europe where she's performed her songs.
I expect we'll hear more about this young troubadour as she builds her career and as she pens more songs.
******
Robert Cavuoto: Your music manages to merge pop, dance, and raw emotions, tell us about the mixture and how you make it work for you?
Ariana: Thank you. It took a decent amount of trial and error. I always knew I wanted to merge real instruments with electronic sounds and synths, from when I first started writing music. I write everything with an acoustic instrument first.
I play piano, so I write on that or if I'm doing a co-writing session and the other writer plays guitar, we'll do that. Every song, every track is based from a strong chord progression and melody and then all the other elements are built around it. I'm really specific with the kinds of sounds that are used on my records.  A certain electronic sound can change the whole mood of a song. I feel like the mixture gives me a big space to play in, so it's really just fun.
Robert: How do you find your own identity or brand with so many talented artists out there?
Ariana:  I think you're always finding your identity and then losing it and then finding it again. At least I am.
I always have to check back in with myself and say. "Okay, where are you at?" "What do you want to say with the music you're making?" I have a tendency to over think things, so I generally try to keep that at a minimum too.
Robert: When did you start singing and performing?
Ariana: I started performing when I was three. I was one of those kids that just fell in love with it all from an early age. I started in musical theater. I think my real love is performing live, so it makes sense that I eventually moved into performing my own music live. I didn't start doing that until I was in college. I just love the fact that anything can happen during a live show.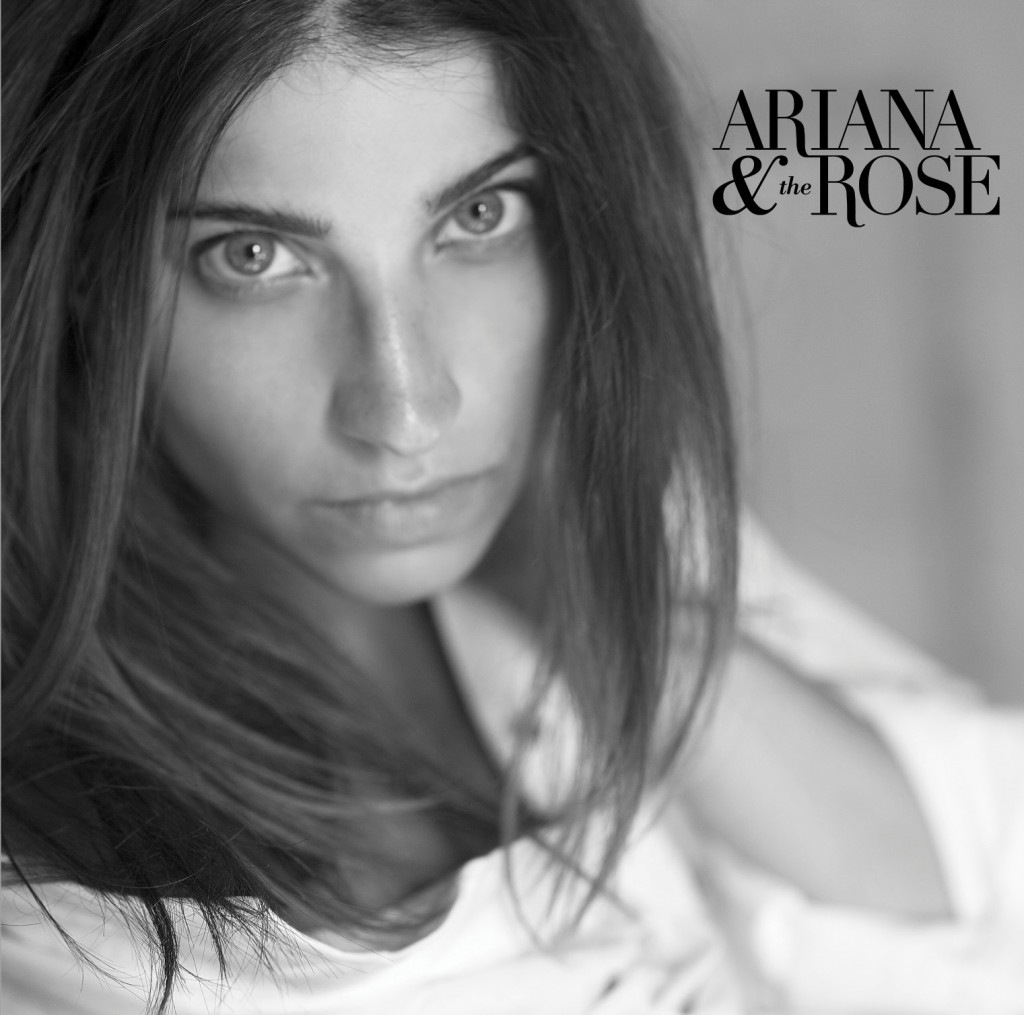 Robert: What do you consider to be your "big break"?
Ariana: I guess, I don't quite feel like I've had it yet, so I'll let you know!
Robert: You have a beautiful voice are you trained or did it come naturally?
Ariana: Thank you. I've trained in various different ways my whole life. I went to Professional Performing Arts School for high school, as a musical theater major, so I had theory and voice training here. It wasn't until I graduated from NYU in 2011 that I started to really study music. I have an amazing mentor named Vera Tisheff and she really transformed me as a singer and a musician. She really helped me find my own vocal sound and has opened me up as a musician, as well. I've been really lucky to have teachers who believe in me.
Robert: Who are some of your formative influences?
Ariana: I love Alanis Morissette. Obviously her songs are so raw and catchy at the same time, which it really what I strive to do. I'm really influenced by cities as well. New York has had such a big impact on my perspective and how I see the world.
I like writing songs from a more dry point of view. I travel a lot and every city, whether I'm there for a month or a few days is so inspiring, there's a lot to learn from people who do things differently than you.
Robert: Where do you draw inspiration from when writing songs?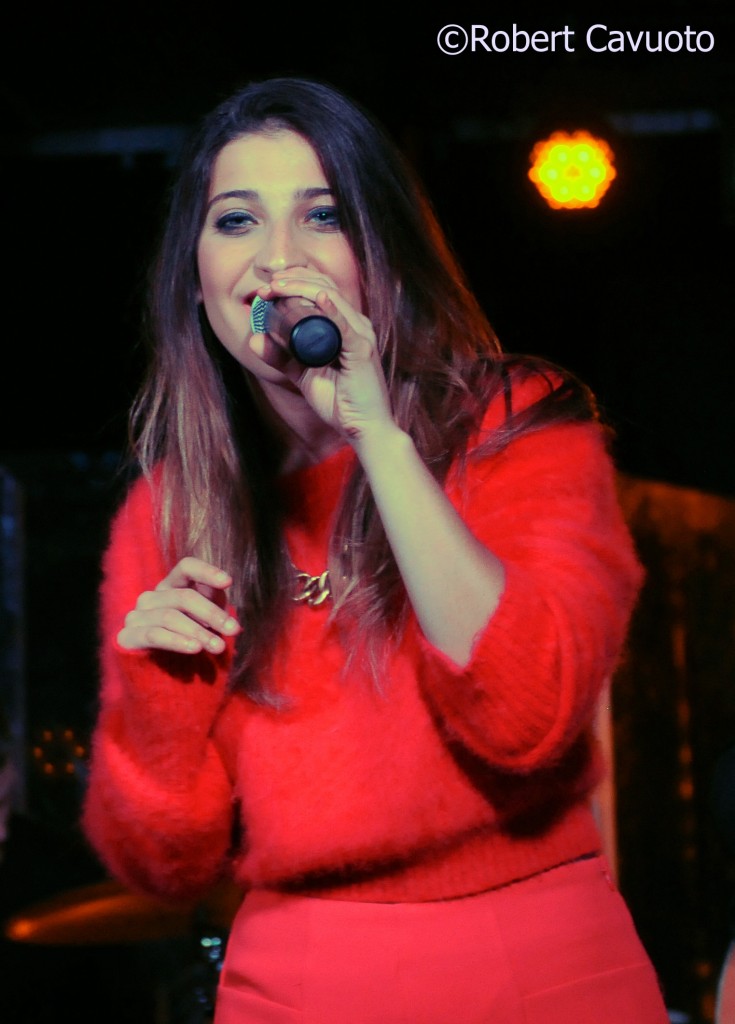 Ariana: All over, I'd say. I usually start songs from an autobiographical place and then change the story around to go how I'd like it to or to make it more interesting. Writing a good song is about telling the best story. Sometimes I steal things from my friends' lives, but they usually don't notice unless I tell them.
Robert: Do have a favorite song?
Ariana: I don't know if I have a favorite song. They all represent different moments in my life, in terms of where I was or what was going on when they were written and recorded.
I love the production on "In Your Bed." Kyle Kelso, who produced a couple other tracks on the EP, really understood what kind of sound I wanted to make from the beginning. It's definitely a gift when you find someone who gets you like that.
Robert: Tell me about the new CD and what we can expect from it?
Ariana: It's a 4 song EP and it's definitely an introduction to who I am and my sound as an artist. The record explores the push and pull that happens when things aren't really going exactly the way you'd like, which is why I called it Head vs Heart.
Robert: Tell me about your involvement within the fashion industry
Ariana: The fashion community has been so welcoming to me. I performed at events during New York, London and Paris fashion weeks this past fall and just had the most amazing time.
I love fashion.  I grew up around it living New York and my parents also work in the industry, so to be able to be a part of it in my own way has been an amazing experience. I love mixing high and low fashion, vintage pieces with designer shoes and an old t-shirt, so it felt like the fashion community could be a good home for my music too. I'm really grateful that they've been so supportive of me.
Robert: What do you think has been your biggest challenge, both musically and professionally?
Ariana: For a long time I felt like I wasn't making the music I wanted to be making, I had it in my head but I couldn't verbalize what I wanted. The live show was more rock than I wanted it to be and the recorded songs were more straight-ahead pop than I wanted to be. So, I lived in this frustrated place for a long time.
I had a moment where it really dawned on me that I needed to just go for it and make the music in my head, even if it would end up being terrible. There was definitely a lot of little things that led me to that realization, it was just this "aha!" moment out of the blue, but there was a switch.
I started working with a lot of new people, about a year ago, writing new music and being really specific about the kind of artist I wanted to be. Things definitely started to fall into place from there. I think sticking up for yourself as an artist and in your personal is a challenge that comes back around over and over again.
Robert: As a new artist, how important is it to have contact with the fans, for example on Twitter, Facebook and other social medias?
Ariana: Oh, super important. Twitter is perfect to speak directly to people. A fan can ask you a question and you can answer it write on your phone. I make music to share it with people, the best part of making a record is when everyone gets to hear it, even if it's super scary.
Robert: How did you get asked to open for Heffron Drive?
Ariana: We share a few team members, so when they were planning their tour, they suggested me as an opening act and I guess they liked the music! It's a big thing to let another artist meet and perform for your fans, so I really appreciate Heffron Drive giving me the opportunity to go out on the road with them.
Robert: What do you make of the accolades people receive on The Voice and American Idol when you are a far better singer?
Ariana: I laughed out loud to this question. What a good question. I think there are a lot of people with beautiful voices and I think it's pretty great that singing has been celebrated so much recently. Being a recording artist and a writer is about way more than having a good voice and I don't think those shows really take that into account.
Some of the biggest artists ever didn't have amazing voices, but they had voices people connected with and that's always been more important to me. I didn't get into singing because I thought my voice was awesome, I just work really hard so that I can sing whatever melody I want to write. I'd love to see a show as big as American Idol where people sing their own songs and America gets to vote on which of those artists they love the best.