By: Rob Cavuoto
Earlier this summer, a new progressive super group, Portnoy Sheehan MacAlpine Sherinian [PSMS] released Live In Tokyo on DVD, Blu-ray, and CD.
Their show was recorded back in 2012 at Zepp Tokyo and this 95-minute concert is the first release from the band. It showcases a wide range of instrumental performances from each of the members' careers as well as their collaborations with each other.
Drummer Mike Portnoy, bassist Billy Sheehan, guitarist Tony MacAlpine and keyboardist Derek Sherinian brought their collective strengths together for this amazing DVD. The result was a 16-track deep cornucopia of the member's individual highlights.
The group unleashed a fierce storm of sonic musicianship on songs such as "Shy Boy" from Sheehan's band Talas, MacAlpine's "The Stranger," Sherinian's "Apocalypse 1470 B.C." and Dream Theater's "A Change Of Seasons: The Crimson Sunrise."
I had the chance to speak with Tony about PSMS and his pending 2014 solo CD.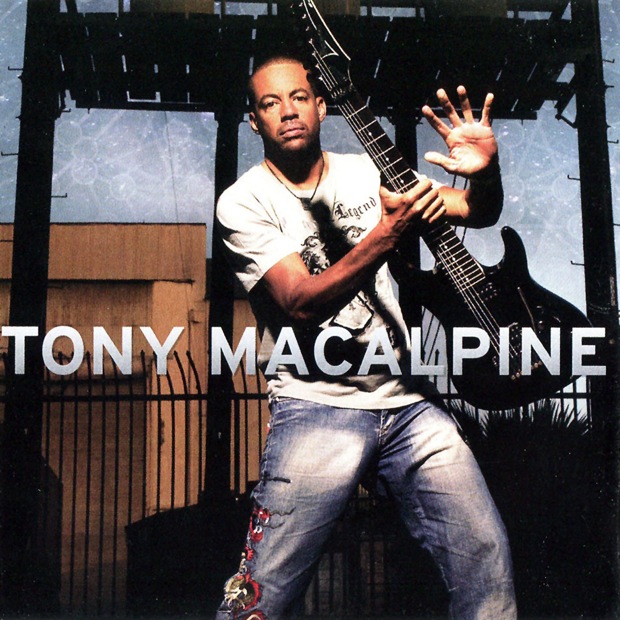 ******,
Robert Cavuoto: Tell me a little about how PSMS came together.
Tony MacAlpine: The band was formed when Mike Portnoy asked Billy Sheehan, Derek Sherinian, and myself to record a Drum Channel video with him. We did it and enjoyed working together. We recorded the video, which is now available on the Internet, and we then played a short tour in some Asian territories.
Robert: Was it difficult to decide on a set list with so many talented players who all have such vast bodies of work?
Tony MacAlpine: Actually no, with all the material that we've recorded over the years it was really quite simple. We've been playing pieces from my first instrumental release, Edge of Insanity which Billy played on. We also cover some Planet X material [Derek's solo release] which I'm on as well as some of Billy's Talas material which Mike had recorded with Dream Theater and Liquid Tension.
Robert: Do you remember anything special about that day of filming in Tokyo?
Tony MacAlpine: Well I was very sick that day. Much of the day for me was spent sleeping right up till sound check. I was happy however with the show! The band plays with a lot of intense energy and we came through that night on a high level.
Robert: Tell us a little bit about the gear you take out on the road, particularly for the Tokyo show.
Tony MacAlpine: I use two Hughes and Kettner Coreblade Heads into two small 2×12 or 4×12 speaker enclosures. I have 2 custom Ibanez Guitars; a 7 and 8 string that I play through a small assortment of pedals. I have a Voodoo Lab Sparkle Overdrive and also use their Giggity Overdrive pedal. I also have a Source Audio Multi wave pedal and 2 Ernie Ball pedals, a wah and volume. It's really a very simple setup. The Coreblade's have all effects incorporated into the head!
Robert: I see that PSMS will be playing a show at Progression at Sea in 2014; will the band ever tour the US more extensively?
Tony MacAlpine: You know, we hope so. We are looking forward to playing as many places as possible pending any of our other commitments. This is a factor we have to deal with because we all work in other bands and our schedules will conflict.
Robert: Guitarists are always out there talking about guitar tone and chasing tone. How important is tone to you compared to the other aspects of playing? Do you think people are getting lost in the marketing of products promising the best tone?
Tony MacAlpine: I don't really keep up much with the talk about tone. The simple fact is that 75% of where a player sound comes from is based on their own individual style and physical makeup. The most important thing is that people should use equipment they are comfortable with and are able to get the most out of it through the creative process. I use amps, guitars and other products that I have complete confidence in.
Robert: You are working on a new CD coming out in 2014; can you tell us what we can expect from it?
Tony MacAlpine: The newest release will be called "Concrete Gardens," and we are still very hard at work completing the songs. This CD, which will be released in early 2014, is a high energy collection that features some great collaborations from drummer, Aquiles Preister, bassist, Pete Griffin and guitarist Jeff Loomis among many others.
Robert: How do you avoid repeating yourself CD to CD?
Tony MacAlpine: Each time I enter the studio to record I have a general idea that I have something musical to say. If that's not the case, I don't enter the studio. I always have a fresh source of inspiration, whether it's from playing piano or playing different styles of music with other musicians.
Those two aspects have always been a source of energy for me. And I am always very aware of the music that I recorded on previous CD's along with touring and other live presentations. For me I am always thriving to come up with something fresh and new!
Robert: Did you challenge yourself in any way that you have never done before when making the new CD?
Tony MacAlpine: I always put my full attention and efforts into my musical endeavors. I will venture to say that I allowed a bit more creative flow from the guest players on "Concrete Gardens." I feel it's essential to get it right and to free the creative side from musicians and avoid them feeling trapped and non expressive.
Robert: Any advice for guitarists looking to play a 7 or 8-string guitar and master it?
Tony MacAlpine: Regardless of the size of the instrument, you just have to love it or you will not enjoy. After all it is music and if you have the slightest bit of difficulty in playing an instrument it will show in your playing. The 8-string guitar is rather large and some players may not have the hand size to accommodate it. Other than that, it is no more difficult to play than any a 6 string guitar.
Robert: In the ever-changing world of technology and advancements in equipment, how do you stay current with everything, yet keep your signature sound?
Tony MacAlpine: It's very important. As I mentioned earlier about tone, it comes from your hands, your physique and your directional way of thinking. Everyone is so unique we should all have our own sounds and styles. That's one of the great things about music.
When you are young you may be influenced by other players and may run the risk of sounding like them but you must learn quickly to develop your own style and sound. And this comes with many hours of good practice, interaction with other players, and teachers.