By: Staff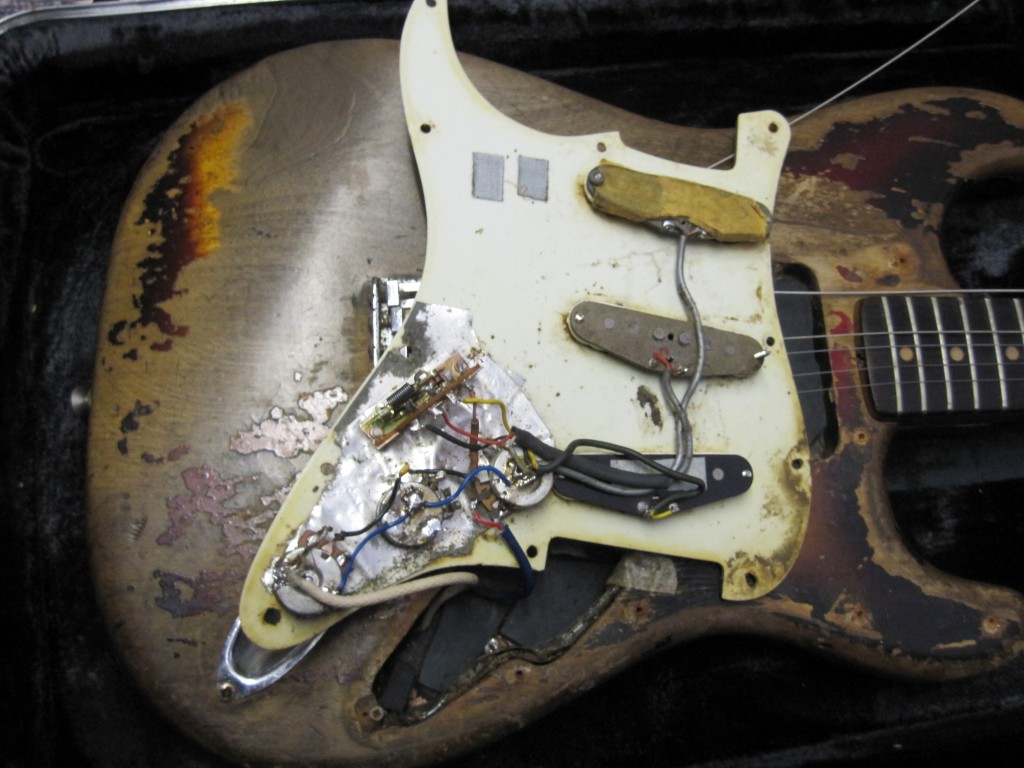 When the name "Rory Gallagher" is mentioned, many guitarists bow in respect worldwide. When Jimi Hendrix was asked in an interview, "What is like to be the best guitarist in the world?" Jimi responded, "I dunno, ask Rory Gallagher."
Ever since Rory's untimely death in 1995, Rory's gear has carried on his legacy. Now, the production meets availability – "Kent Armstrong – Rory Gallagher pick up series", modeled directly after the existing seven of Rory's most-loved stage instruments (including his renowned 1961 Fender Stratocaster) are shipping now.
Kent Armstrong, in partnership with the Gallagher family, hand measured each of Rory's pickups and rebuilt them to spec in both alnico 3 and alnico 5 magnet versions. The alnico 3 versions are how these pickups respond today, with aged warmth as if you opened the case and plugged it in right now.
The alnico 5 versions are a bit "punchier and brighter with a sharp attack and response" (only if they are new). There are two versions of all the pickups except the '61 Stratocaster set – the correct tonal response and characteristics allowed for one version only.
Everyone knows that there were variances in vintage pickups – some are better than others. These are the pickups that Rory used on his recordings and on stage where his epic performances still resonate in the hearts of fans and guitarists alike.
All of the 2013 sets are hand-built in Kent Armstrong's shop in Vermont and have a stocked validity of Kent's friendship with Rory Gallagher. Over that time, they would talk for hours and hours on the phone discussing pickups, the industry, and anything else that came to mind. The "KA-RG pickups" were first introduced personally by Kent at Winter NAMM 2013..
[William] Rory Gallagher was, without a doubt a guitar hero. His guitar hero status has spanned 30+ years selling over 30 million records, yet in an ironic commentary, Rory received his greatest praise and acclaim for his marathon live performances. Rory lived in his music 24/7 – constantly working.
From the mid-to-late '80s until his untimely death, Rory talked to Kent Armstrong (known for his skill with hand-wound pickups) regularly. "We talked about all sorts of things and you're talking about over a dozen years of phone calls. All hours of the day and night – Rory just loved to talk," Kent recalled.
Rory Gallagher would have been 65 years old today. Now, 17 years after his death, Rory's pickups, as authentic as possible, are available now. His steadfast loyal guitar fans can now "tone it Rory's way".For additional information click onto the WD Music Products' site:  wdmusic.com or call (toll free) 800-449-9348.
Source: Dassinger Creative Services