By: Staff
After months of planning, the 2013 ADDY awards ceremony, which celebrates excellence in advertising, proved to be an exciting night for PRS Guitars and PRS friend and Flying Dog Ale Film Maker, Tim Martin.
Each year, the local Greater Frederick district chapter of the American Advertising Federation (AAF-GF) honors advertising excellence with prestigious ADDY awards.  This year's 2013 "Best of Show Award" winner goes to Flying Dog Brewery's "Support Local Creativity" campaign.
The "Support Local Creativity" campaign featured the stories of several local Maryland companies, including Paul Reed Smith Guitars, in striking black and white cinematography.  A video of Flying Dog's PRS Guitar ad can be viewed at: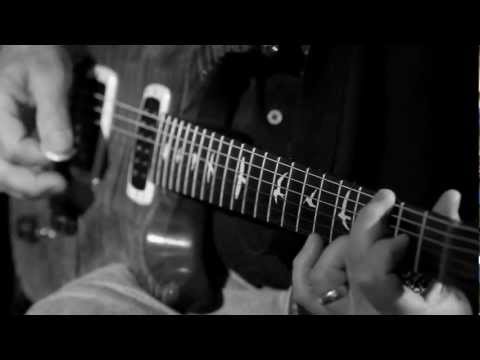 Film Maker Tim Martin, whose style and keen eye brings a fresh edge to production, has also been instrumental in helping to produce PRS Guitars latest Foundation Series videos, which feature renowned musicians informally chatting about developing their "voice." These videos can be viewed on PRS Guitars' You Tube Channel at http://www.youtube.com/user/prsguitars.
About PRS Guitars:
Paul Reed Smith Guitars is a leading manufacturer of high quality instruments in Stevensville, Maryland and has provided some of the world's most renowned musicians with instruments since 1985. The PRS team of highly skilled craftspeople design and build a wide variety of musical instruments and gear for worldwide distribution, including electric, acoustic, and bass guitars as well as boutique-style guitar amplifiers. The PRS SE line of products compliments the Maryland-made PRS line by offering highly approachable and more affordable electric and acoustic guitars and guitar amplifiers. Carlos Santana, Neal Schon, John McLaughlin, Linkin Park, Orianthi, Opeth, Zach Myers of Shinedown, Mark Tremonti of Creed and Alter Bridge, Ricky Skaggs, Cody Kilby, Martin Simpson, Tony McManus, Warren Haynes, and Derek Trucks are among the artists currently playing PRS instruments and/or amplifiers.
PRS Guitars Info: www.prsguitars.com