By: Byrnn Alexander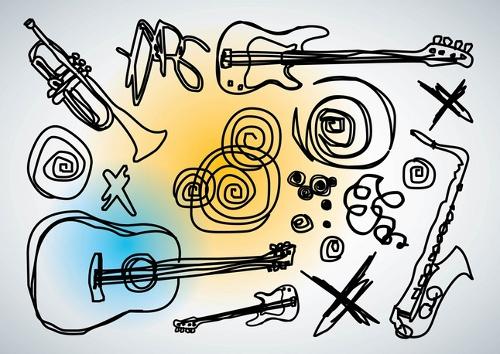 There's no denying that the Internet has changed the music industry, and indeed the way that musicians initiate communication with their audiences.
For better or worse, a musician like Taylor guitar endorsee, Taylor Swift, would very likely not have hit the big time, or at least not for many years, without use of the Internet as a catalyst for connecting with the people capable of launching his career.
This sort of business model for musicians (if I can use such a vulgar term for promoting art) is easily scalable, and can work well for mainstream pop artists all the way down to local indie bands just looking to find a niche.Part of what makes the Internet so useful as a promotional tool is that you can approach your audience on multiple fronts.With the traditional promotional models based on radio play and live performances, music was pretty much the only way to connect with the audience.  Which is great, of course you want the music to be front and center, but when you can also include some kind of personal touch and reach out to your audience in other ways, that can help create a stronger sense of fan loyalty, as well as drawing in new listeners who may not have otherwise known about yor music.This is where having a web presence, and specifically a blog, comes in.  There are so many opportunities in the scope of a blog to create, connect, and communicate.  You have a chance to speak not only to your established fans, but also to their friends who refer them to your site, as well as people who may have heard a song of yours or seen you live one time, and wondered where they could learn more.
You can literally post anything you want on your blog.  Photos, essays, song lyrics, set lists, upcoming show dates – you name it; here's an example, by Guitar International editor, Dr. Matthew Warnock. This is the window through which your audience can see you 24/7, so you can create any image you want.  Naturally, with this power also comes responsibility and risk.
It's just as easy to turn people off as it is to get them interested, so you'll want to put some thought into a strategy, but in general it's a good policy to act natural and be yourself.  You don't want to say or do anything that you'll have trouble defending later.
Blogging isn't just useful for professionals, though.  Even if you're not looking to get famous or make a career out of your music, communicating through a blog can still be a great way to network with other musicians, start dialogues on music-related topics that are important to you, or simply find people who share your tastes.  Never underestimate the power of musicians coming together – sometimes the best inspiration comes simply from surrounding yourself with like-minded people who want to have the same conversation as you.
Even if you've never blogged before, it's easy to get started, and it's a lot of fun.  If you're looking to go one step further, a blog can be an invaluable promotion tool for yourself or your band.
It's a win-win situation – you get to talk through things and share your music or anything else you'd like people to know about, and fans and potential listeners get to connect with you on a more personal level than the radio provides.  Best of all, setting up and running a blog doesn't cost anything, so if budgeting is an issue, you really can't afford not to give blogging a try.
About Brynn Alexander: When she's not catching her favorite bands, or discovering new artists, Brynn blogs about all things music for Click It Ticket and a number of other sites. You can follow her writing HERE.