By: Robert Cavuoto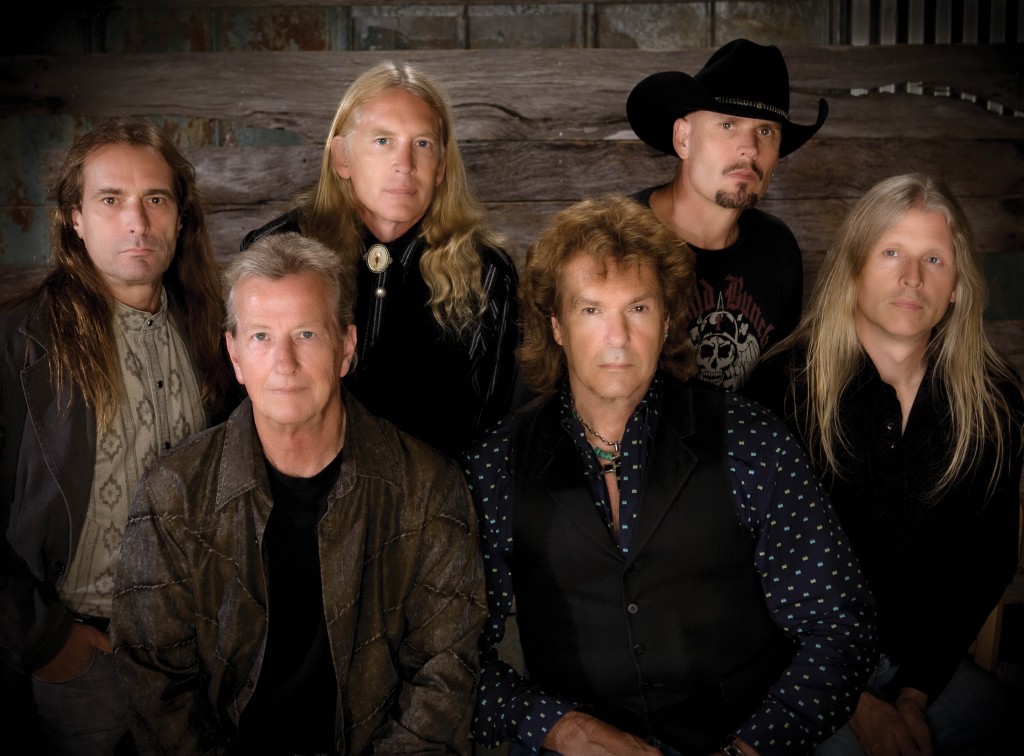 For The Outlaws, it's always been about the music. During the last 40 years, the Southern Rock legends have celebrated triumphs, endured tragedies, and survived legal nightmares, yet still remain one of the most influential and best-loved bands of the genre.
Now, The Outlaws are back with new music.  It's About Pride, is the band's first studio CD in 18 years and four years in the making.  With a new focus and an uncompromising new mission:  it's about a band of brothers bound together by history, harmony, and the road.  It's about a group that respects its own legacy while refusing to be defined by its past.  Most of all, it's about pride.
I had the pleasure of speaking with original guitarist and founding member, Henry Paul, to talk about the importance of writing signature riffs that rival their legacy, as well and the band longevity and place in Southern Rock history.
******
Robert Cavuoto: How does it feel to have your first CD, It's About Pride, in 18 years? It must be a huge accomplishment and a tremendous milestone for the band.
Henry Paul: For that band it is a milestone and a monumental event. With that came some pressure to try and make a great record and put your best musical effort out there. I thought we did a good job writing and recording it. On top of that I thought the individual performances, guitar players, singers, bass players, drummers, everybody really turned in a first-rate performance. I was really happy with it.
Robert: Most Outlaw riffs have a signature style. Was it a challenge to live up to all that great legacy of songs writing?
Henry Paul: That was the challenge. As we were writing those songs, we had every reason to believe we were on the right track. This time we cut demos so we could hear sort of what the record was gonna sound like.
As we moved forward from one writing session to the next and compiled songs, it became clear that we had a pretty good body of work. I think the songwriting issue for us has improved with age and I think that my relationship, especially with Billy Crain as a songwriter, is very focused.
Robert: A lot of established bands like The Outlaws have such a tremendous catalog. You don't have to write new songs. What was the impetus for doing this after 18 years? You could basically tour on your back catalog.
Henry Paul: Like any artistically inclined character, I think we had something to say. It was sort of a creative agenda and we wanted to put a relevant storyline to the band's place and time. What we wrote about in 1975 is certainly significantly different than what we wrote about in 2012.
Robert: The Outlaws had some tremendous albums. How does this album rate for you personally?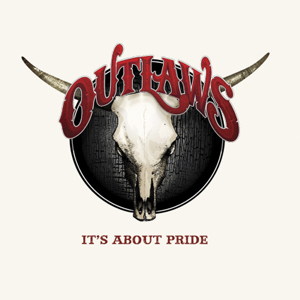 Henry Paul: Our goal was to write and record a record that sort of stood side by side stylistically with the first three albums. That was the goal. I think we succeeded in doing that. Because I'm so personally attached to this record as a writer, singer and producer, I have other significant affection for it as a body of work. The Outlaws' first album, it's got "Green Grass and High Tides" on it.
It's a pretty definitive record in many ways. You can say that Lady in Waiting and Hurry Sundown, the next two records defined the musical legacy of the group. If we're anywhere in that neighborhood, ballpark or vicinity, I felt like we succeeded. I think this is one of the three or four best records the band's ever made.
Robert:  You co-produced It's All About Pride. I noticed you had great warm tones very reminiscent of your earlier LPs. How did you achieve that?
Henry Paul: When you're dealing with a band that's driven by electric guitars, there's sort of a hallmark sound. That sound is stylistically a defined issue unto itself. The drums are where you find most noticeably on records – time travels are documented in drum sounds.
We wanted to define it with what we though was a really ambient, natural sound to Monte's drums. We didn't want to clown around with any of this musically, by adding stylistic issues that would have sort of acted as a distraction or would have taxed it in some time and place. So, we tried to stay neutral and just get good sounds on the bass and drums, putting the keyboards where they wound up being, utilizing them as, for the most part, a supportive role, getting great vocal sounds on people and harmony vocals.
I think, as a producer, my role was just to make sure we didn't depart from the band's musical style that we stayed true to the legacy it represented. Between the storylines in the songs and the performance by the band, I thought we were successful in doing that.
Robert: I loved the guitar tones, tremendously warm with a nice bite and attack. What gear did you use on the CD?
Henry Paul: I played rhythm and acoustic. The acoustic guitars were my primary contribution. I was playing my J-200 [Gibson], my D-28 [Martin] and of course I played my Gretsch Falcon.
Billy Crain and Chris Anderson play lead on this record. Chris played predominantly his PRS and  Gibson 335. Billy played a Strat. He has an older Gibson Les Paul too.
Billy played most of this record through a Marshall 212 cabinet. Chris Anderson used a couple of different things. Some of the earlier takes were cut with 412 cabinets that were a little hard to control so we wound up cutting him on a 212 cabinet.
Robert: The Gretsch Falcon is a great sounding guitar, but a tough guitar to tame.
Henry Paul: It's a great rhythm guitar sound. There's a lot of feedback potential and they are a very lively sort of instrument. You're right, you have to really gain control or it will get away from you. And the reverberation through the opening hollow body is where the excitement lies.
Robert: The Outlaws have had a very tumultuous past, maybe a little bit tougher than most bands have had. What do you attribute the longevity of the band to?
Henry Paul: I can speak for myself, and I know Monte well enough, he and I being the only two surviving members of the original group. We had an affection for the band and the brand. We wanted to continue it without getting in its way and without misrepresenting it. Our live performances reflect that as well. We just wanted to put a classic face on the group again. There has been some stylistic changes to the group's sound over the years with personnel issues, and we just wanted to get back to writing and recording really upbeat, American, harmony vocal-driven guitar rock and nudge the group's sound out into the light of day more.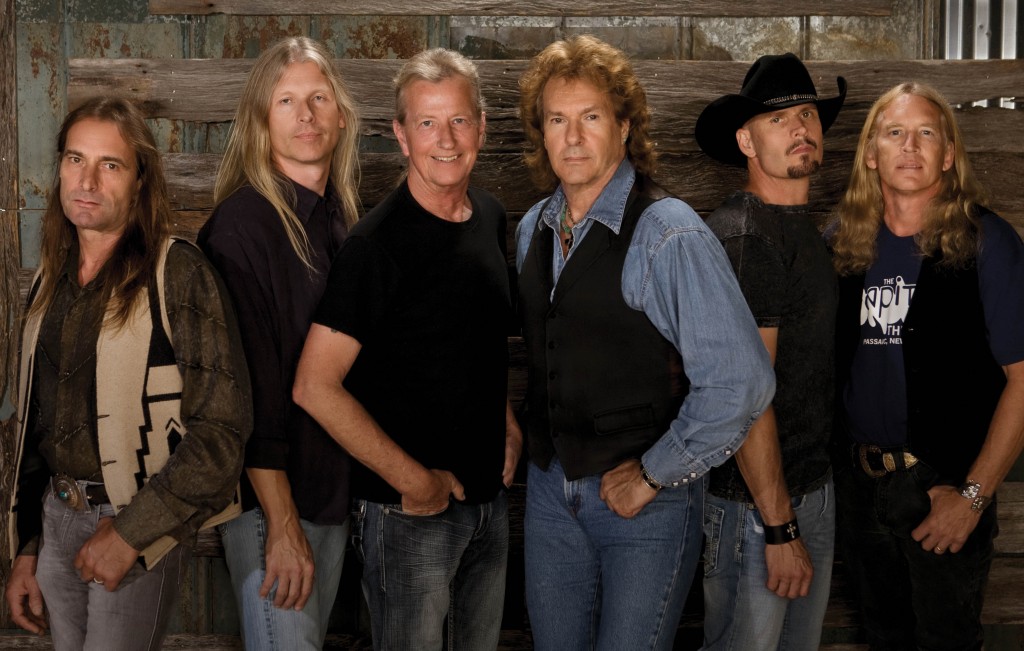 Robert: How has performing in your 20s and 30s changed compared to now?
Henry Paul: I work at that physically. I also am gifted with natural energy. I just have a lot of energy to do this and I think that The Outlaws musical presentation is a very physical one. It takes a lot. The band goes out and plays for a couple of hours a night, so it's a very significant undertaking physically. We manage to not only pull it off, but excel in that physical style of playing.
Robert: You've been playing "Green Grass and High Tides" since the '70s, every night of every tour. What is going through you head when you are playing it for the millionth time?
Henry Paul: Good question [Laughing]! It takes 10 or 15 minutes, so you have a lot of time to think [Both Laughing].
With me, I'm concentrating on my part, but I'm also reflecting. As I look out into the audience, I'm seeing them react in a positive way. A lot of times I think about the very early days when we first hit the national level of popularity and were opening shows for a lot of different, really popular groups. You were playing to an unfamiliar audience and you were trying to win them over in a 30 or 45 minute set. You had to dig deep down inside yourself physically to try and sell it with enthusiasm and sincerity. To a large degree that exact same sort of outlook still prevails.
The fear of failure is very powerful. I'm trying real hard to play my part and really put it out there and my mind strolls through 30 years of playing that song and seeing all the different things on the other side that I've been witness to.