By: William Clark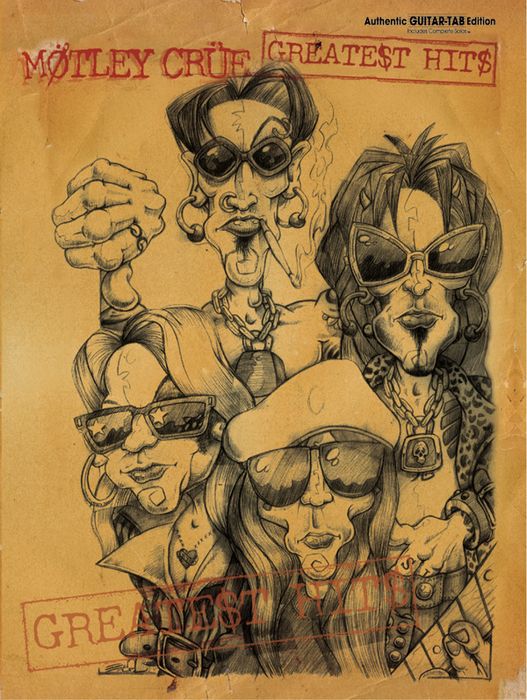 When they released their debut album, Too Fast For Love, back in 1981,  Mötley Crüe immediately took the airwaves by storm with their outrageous hair, screaming guitars, and glam metal anthems.
The band would go to create such metal classics as "Girls, Girls, Girls", "Shout At The Devil", and the radio charting ballad "Home Sweet Home", which would forever solidify their place as The World's Most Notorious Rock Band.
Mötley Crüe's 1998 Greatest Hits album featured exactly what the title said, as well as a remix of the song "Glitter" and two new dynamite compositions, "Enslaved" and the chart topping "Bitter Pill".
These new additions weren't just a couple okay songs that didn't have the power to fit on any of the Crüe's previous albums, but instead were jam packed with personality and a kind of magic that made them worthy enough to stand toe-to-toe with the band's heaviest and wildest tunes. Alongside a fine selection of Mötley Crüe's  then-current catalogue, Mötley Crüe's Greatest Hits was quickly driven to gold status, and revamped nearly every guitarist's interest to master the talented shredding styles of Mick Mars.
Now, one of Alfred Music Publishing's releases will feed your desire to play accurately, note for note, alongside the "Best Of" record.
The  Mötley Crüe Greatest Hits Guitar Tablature Book proudly features note-for-note accuracy for all 17 of these rock 'n' roll staples. Everything from the bewildering intro to "Kickstart My Heart" and the haunting chord patterns to "Don't Go Away Mad (Just Go Away)", down to the very last details, like the different guitar effect settings and tunings that make this a standout release. Brightly colored caricatures and a vibrant forward by each of the band members just makes this release even more worthwhile to own!
With this tablature book in front of you, you'll be"Smokin' In The Boy's Room", in no time!
Format: Songbook
Original Release Date: September 1, 2003
Label: Alfred Music Publishing
Tracks:
1) Bitter Pill
2) Enslaved
3) Girls, Girls, Girls
4) Kickstart My Heart
5) Wild Side
6) Glitter (Remix)
7) Dr. Feelgood
8) Same Ol' Situation
9) Home Sweet Home
10) Afraid
11) Don't Go Away Mad (Just Go Away)
12) Without You
13) Smokin' In The Boys Room
14) Primal Scream
15) Too Fast For Love
16) Looks That Kill
17) Shout At The Devil '97