By: Robert Cavuoto
Inspired by old-school punk acts like the Misfits, The Dead Kennedys, and The Ramones, Hollywood-based rocker The Fabulous Miss Wendy has come a long way since picking up a guitar at the age of ten.
By the time she reached the legal drinking age, she had an undeniable stage presence that demanded attention, and refused to surrender until she was good and ready.
She flails her axe as though it's a part of her body, delivering an imaginative musical viciousness. The Fabulous Miss Wendy has created an incredible buzz through her incredible talent and true uniqueness.
On the heels of releasing her upcoming CD, No One Can Stop Me, I had a chance to speak with her about what fans can expect from it.
 ******
Robert Cavuoto: You have some unique and surprising influences can you tell us about them?
Fab Miss Wendy: I'm more influenced by the songs of these bands.  I like songs that give you that special feeling and makes you want to listen to it over and over again. I live for that feeling and love giving that feeling to other people with my music.  It inspires me.
Rob: Where else do you draw inspiration from when writing songs?
Fab Miss Wendy: I do a lot of creative writing exercise, yoga, and meditation to help me develop songs. Typically, I write about whatever comes into my head. I can stare at the wall and listen to the music in my head for hours [Laughing].That's how I wrote my latest record which I just finished. I let my unconscious do all the work and it just poured out of me. All I want to do is write.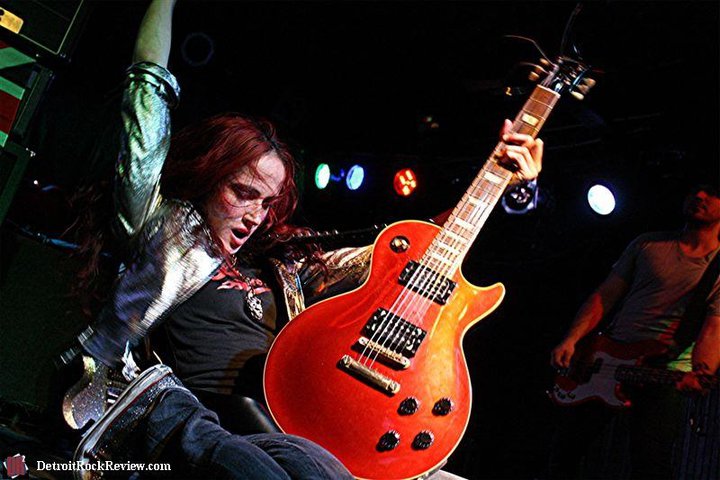 Rob: What can we expect from your latest release, No One Can Stop Me?
Fab Miss Wendy: It will be available on itunes in about 4-6 weeks. We are just finishing up the cover and it looks amazing. It's important to me to create a soundtrack for people to live their lives through. Other musicians have given that gift to me and I need to return that favor with my music.
Two of the songs on the CD have been selected to be in two upcoming movies.  "Silicon Assassin" is the theme song for the movie with the same name. I wrote it from the view of the assassins and their struggle with wanting to be human.  "Sex Drugs and Rock 'n Roll" will be in a move called the Satin of Silver Lake which Kim Fowley directed. It was one of the first songs she and I ever collaborated on together.
Rob: Are there any personal favorite tracks on the CD?
Fab Miss Wendy: There are a bunch I'm excited about like; "No one can stop me", "Miami", and "Are you going to be mine".
Rob: How does it compare to your first release?
Fab Miss Wendy: Musically I went to the next level. It's a more mature CD since I stopped being angry at my parents. It has a more upbeat and positive vibe. Mostly about having fun and kicking ass.
Rob: Tell me what a Fabulous Miss Wendy live show is like?
Fab Miss Wendy: I don't want to give away too much, but I have been known to take off articles of my cloths while soloing on my back. I love playing live!
Rob: You opened for a Slash on a bunch of gigs, how was that?
Fab Miss Wendy: Slash is the nicest, coolest guy. He took me seriously as a musician and didn't discriminate that I was a girl. We talked about music and the guitars I play. I was freaking out.  I got one of the nicest compliments from him. On the second show of the tour, he told me that he saw my full show and said, "I watched every minute of your Salt Lake City show and it was great!" I was so excited I almost fainted.
Rob: What has been the wildest gift a fan has given to you?
Fab Miss Wendy: Nothing as you might expect like an ear of something [Laughing]
Rob: Can you share a funny Spinal Tap moment you experienced?
Fab Miss Wendy: Basically getting lost with my road crew in the vast tunnels under the Depot stage in Salt Lake City. These tunnels were throughout the mall and under the club's stage. It happened before sound check and we weren't able to get cell service to call for help. It was crazy.