By: Dr Matt Warnock
Video By: Christopher Davis
Custom paint jobs for guitars have been around for almost as long as the electric guitar itself. While some companies are trying to expand the art from by focusing on detail and the quality of the paint, others are experimenting with new mediums and materials. One of those companies is Hand Guitars, who are working with polymer clay and coconut shell to deliver amazingly cool custom guitar designs.
If you're like us you're probably scratching your head wondering how they use these two materials to create guitar art, so check out the video below for an explanation by the artist himself. At first it seems a bit like pottery or other similar craft, but when you see what they have to do in order to design a whole guitar, it suddenly dawns on you how much work and care goes into making one of these instruments.
Many companies are looking towards technology to move their products forward, but others like Hand Guitars are looking at natural materials such as clay and coconut, and the results are frankly stunning.
Check Out GI's Full Coverage of Summer NAMM 2010
******
Video Gallery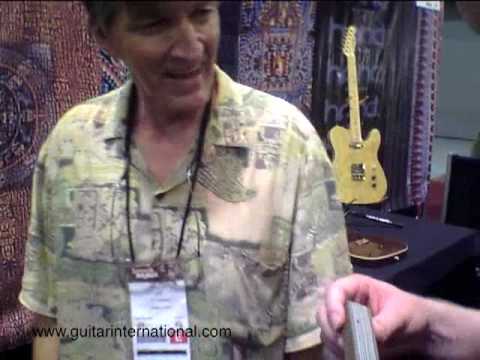 ******
Photo Gallery