DVD Format
Review by Brian D Holland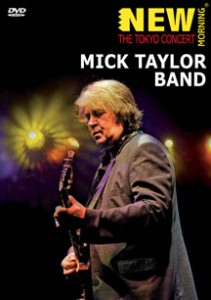 Recorded live in Tokyo back in May of 2009, the DVD "Mick Taylor Band – The Tokyo Concert" features Taylor on guitar and vocals, Max Middleton on keyboards, Kuma Harada on bass, Jeff Allen on drums, and Denny Newman on guitar and vocals.
Any fan of the Rolling Stones remembers the incredible lead guitar work of Mick Taylor, as it was a significant sound throughout the band's prime years. It's a contentious subject to this day as to why he even departed the most famous rock band in history. However, since he had already gained notoriety as a premier blues guitarist in John Mayall's Bluesbreakers, one needn't wonder where his heart really was by the time he hooked up with Jagger and Richards. But, if it wasn't for his contributions to great albums like Sticky Fingers, songs like "Sway", "Moonlight Mile", and "Can't You Hear Me Knocking" may never have been recorded, especially the incredible versions we're familiar with.
Though Mick Taylor has been involved in numerous musical projects since leaving the Stones, they've been subtle affairs in comparison to that prime period of his career. And besides being one of the greats to come and go in the Bluesbreakers, another important Taylor feature is his reputation as an acclaimed and respected musician, one who never felt the need to adjust his persona or musical taste to fit in with the contemporary music of the day.
Fans of Mick Taylor in general, especially those of his solo effort "A Stone's Throw", will be delighted with Mick Taylor Band – The Tokyo Concert. Four of the seven tracks on the collection are from that album, including the delightful opener "Secret Affair". It's all about Mick Taylor the guitarist here, as it is the foremost aspect throughout. "Twisted Sister" treats the listener to both his lead guitar technique as well as his slide. "Losing My Faith", another of the tracks from "A Stone's Throw", is a pleasant slow blues. He stays in that mode and does a nice tribute to Muddy Waters in Willie Dixon's "You Shook Me". The downright bluesy song features some brilliant slide and lead phrasing again.
The audience is then treated to "Burying Ground", an original from Denny Newman. The British guitarist sings and takes over the solo guitar reigns here while Mick takes a break. Following Dylan's "Blind Willie McTell", the song that closes Taylor's "A Stones Throw" as well, Taylor closes the show with a pleasurable rendition of "No Expectations", the Jagger/Richards gem from "Beggar's Banquet".
Though his singing voice is a bit sluggish, let's keep in mind that this is the great Mick Taylor, not American Idol. It's the sound of a successful seasoned veteran. He's somewhat reserved in his guitar playing, too, maybe even a tad modest in places, but that's something that obviously comes with age and is to be expected. Though front and center here, Mick was always a modest performer anyway, the perfect sideman. That said, the music throughout is exhilarating. And it's great to hear that definitive and cherished Taylor/Les Paul guitar tone again.
The concert seems somewhat short at first look, with only seven songs in its entirety, but it's still an hour and seven minutes of brilliant music. And it's abundant in superb guitar solos. In addition to this extraordinary show, the added feature "On the Road with Mick Taylor" makes Mick Taylor Band – The Tokyo Concert even more valuable for fans. It's a twenty-four minute biography/interview of Mick Taylor, a musician whose life story has been an unfamiliar tale to many anyway. The situation of leaving the Stones and playing with Dylan are just a couple of things he touches on in the interesting conversation.  More concert footage is included, as well.
Here's a clip of Mick Taylor in Munich, GE (3/16/2009)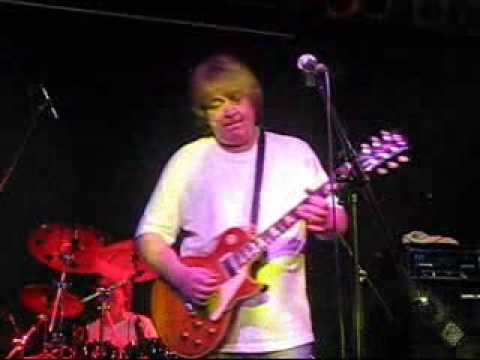 Related Links:
Mick Taylor Band – The Tokyo Concert