By: Robert Cavuoto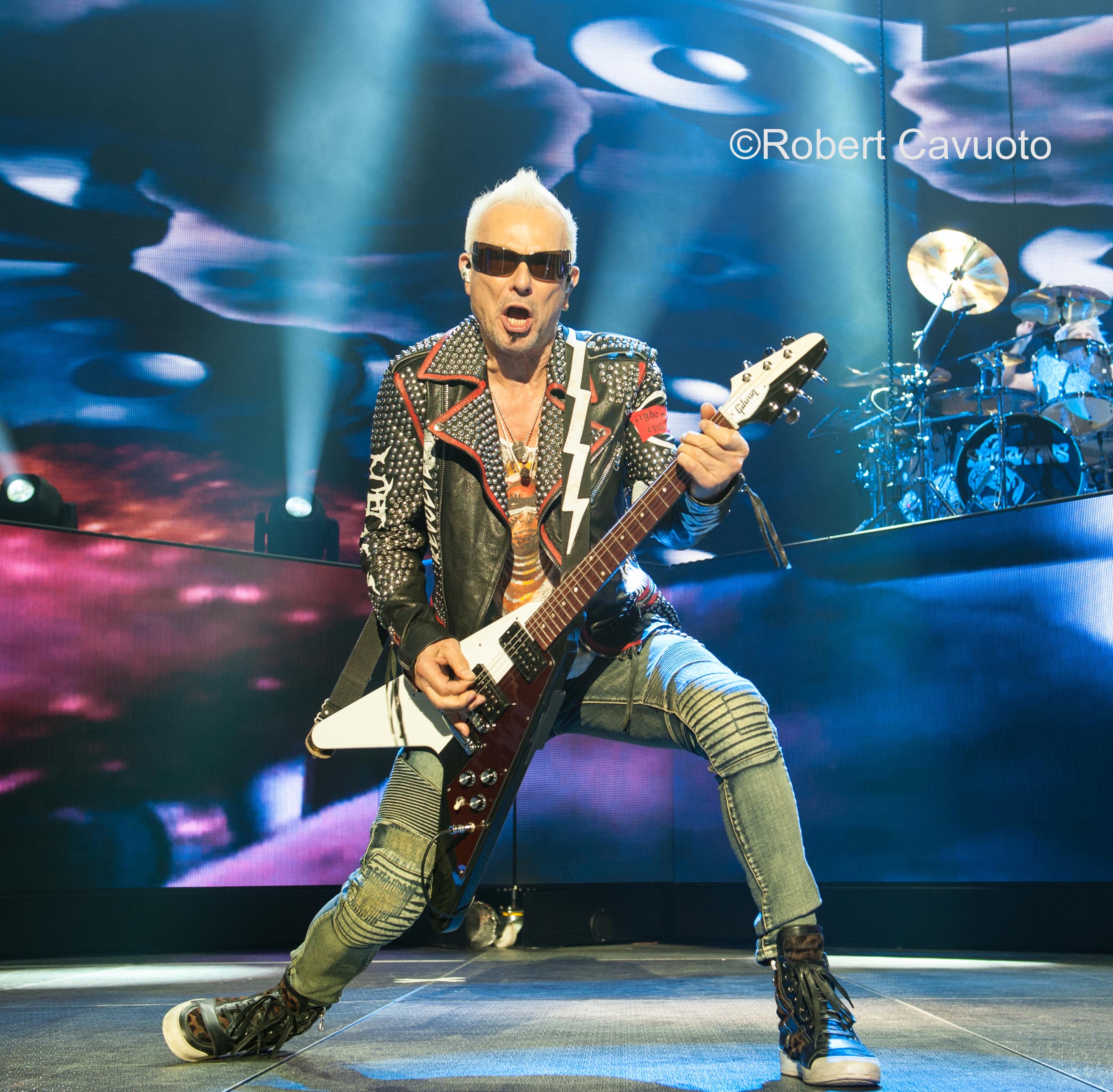 Fifty years since they formed, the Scorpions are still going strong.
Lounging in retirement isn't really in the cards. And, for the record, their 2010 Farwell Tour announcement was a bit premature due to the resurgence of interest from a younger audience and the success of their 2010 CD, Sting in the Tail.
The band is fully fueled up and reenergized!
To squelch any potential doubts, the band released one of their biggest selling CDs to date in the U.S. this past September, Return to Forever, and followed it up with a massive tour.
On October 14th they are releasing a new film documentary about their career, Forever and a Day, for theatrical release.
If that wasn't enough, they are reissuing eight of their most influential LPs; 50th Anniversary Deluxe Editions featuring, Blackout, Love Drive, Sting in the Tail, and Toyo Tapes to name just a few. The albums are packed with alternative versions of their hits, rough mixes, unreleased songs, rare concert footage, photos and interviews.
Following their career from when I was a teenager, I learned to play guitar to their albums. Their style of melodic rock driven riffs combined with haunting ballads fueled a fire in me to put together a band and pursue my own rock-driven dream. I had the chance to sit down with one of my favorite guitarists, Rudolf Schenker, to reflect on the band's legacy and how their music shaped the lives of so many fans.
The energy that Rudolf brings on stage every night is same energy and enthusiasm he brought to our interview. Always finding the positive in life and seeing the silver lining, the band will carry on for their fans!
Buckle your seats as we go into overdrive with Rudolf!
******
Robert Cavuoto: You'll be releasing the Scorpions 50th Anniversary Deluxe Editions, eight of your most influential albums on November 6th, tell about the process of doing this?
Rudolf Schenker: Much of the world outside of the U.S. and Canada were not able to buy many of our albums from Taken by Force to Savage Amusement. We told our manager, we had to find a way to get these albums out to the rest of the world.
We found a partner with BMG and they had a vision for this – putting out the albums like they originally looked with great packaging. These songs, albums, and photos are like diamonds to us, very precious and we needed to have them sound the best they could. We had Dieter Dierks give all our material to BMG and the person handling this project was a Scorpions fans and he put this all together in beautiful packaging. So beautiful that we nearly cried when we saw it.
Now we have a fantastic way of releasing these old albums, the crown jewels of our 50 year career, available to everyone.
Eighty percent of our fans on Facebook are between 16-28 years old – that's worldwide. Not so much in America, because of the radio format, but the rest of the world it's like that.
On the last tour we started to see more young fans mixed with our older fans. That's the reason we needed to get our back catalogue right. We also made the film, Forever and a Day, for all the young fans to see what we are all about.
Robert: When the Scorpions started did you think you would be still going strong 50 years later?
Rudolf Schenker: I was really into rock 'n roll with Little Richard and Elvis Presley, but that wasn't the reason I started playing guitar. That came later when I saw The Rolling Stones and The Beatles. I saw in my naive young brain, five friends going around the world making music. That was my philosophy in the beginning. I had that vision and then built a friendship around it. This was the key to making history together.
It took so long for us to come out of Germany from 1965 to 1972 to make the first album Lonesome Crow. I was the manager, bus driver, guitarist, singer, roadie; everything until my brother, Klaus Meine, came along. It was the platform for us to start; it was also the right way to start. We didn't get the fame and success too early in our career.
We went through it the hard way with heart, that's why we are still at it 50 years later. We didn't take the easy way.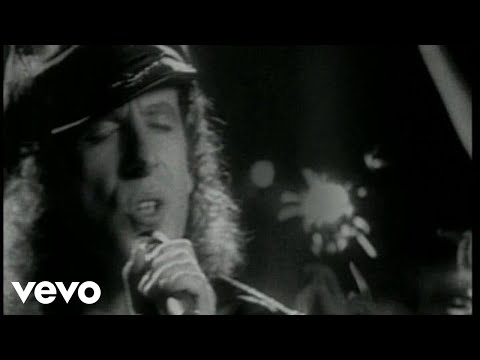 Kids nowadays can't handle the rockstar lifestyle, when it's achieved too quickly. Fifty years later we are putting out a new CD, Return to Forever, a documentary Forever and a Day, the deluxe editions of our back catalogue and we are out touring!
We have these four things going on and we are so busy with everything. On one hand it's very good and on the other hand, sometimes it's too much. In the end the fans will get the best of us and that's very important. We always look to take care of the fans.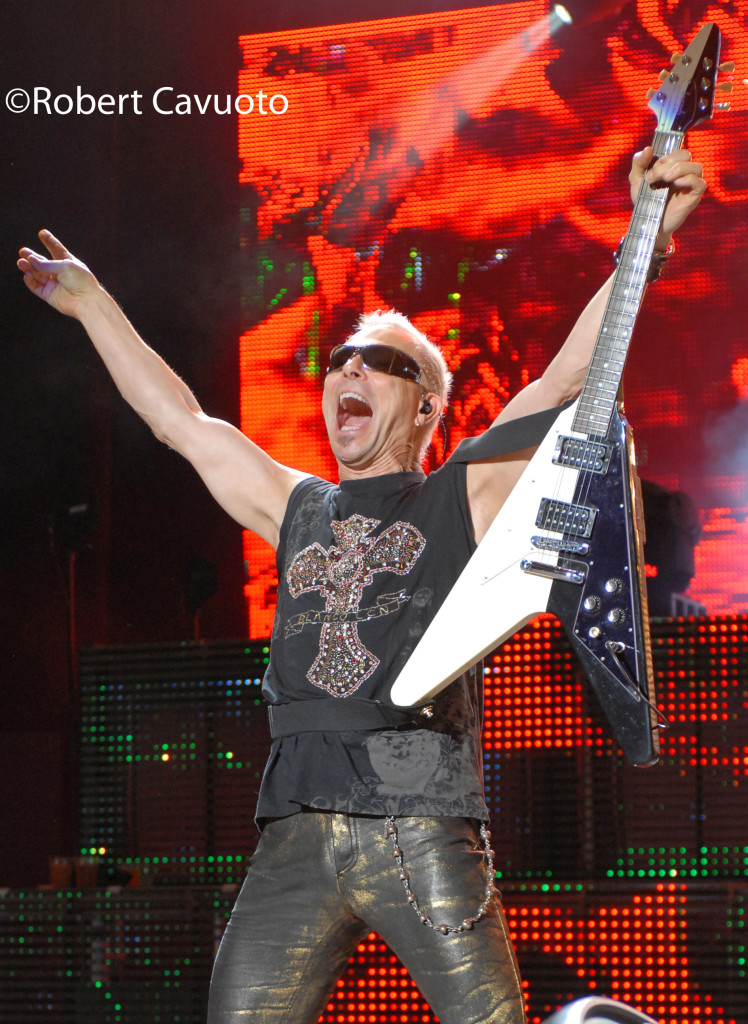 Robert: Out of the eight deluxe edition albums, do you have any favorites?
Rudolf Schenker: There are three that I like very much, Blackout, Love Drive, and Love at First Sting. When I go deep within myself I have to go with Blackout, because there is a fantastic story behind it.
At the time Klaus temporally lost his voice which gave us time to work on the song arrangements for it. When he came back and was in good health we had all the songs with the right angle from "No One Like You" to "China White" to "Dynamite." That CD pushed us into the stratosphere in the U.S. in Canada, as well as, the rest of the world.
I love the cover art, as well. It was also part of the entire album package. For that tour Girlschool opened for us and Iron Maiden and the Scorpions headlined. That was a fantastic situation. "No One Like You" became the most played song in the U.S. in 1982.
Robert: In your film, Forever and a Day, Klaus and bassist, Pawel Maciwoda shared stories of their mothers passing while out on tour and the show still having to go on. Were there sacrifices you had to make while on the road?
Rudolf Schenker: We were on tour in 2003 with Whitesnake and Dokken. Every night Whitesnake played their hit song; "Here I Go Again on my own…" While on that tour my wife at the time, called me and said, "Im leaving you!" There I was, on my own again [Laughing].
When one door closes, another door opens; you only have to open your eyes to notice it. Now I'm living with my girlfriend, not my wife yet, I met her in Siberia, Russia, and I'm a father. I have a two months old boy named Richard; we call him "Little Richard."
Every situation is giving you a new start and you can make it even better because you can learn from the past. It's all about learning and making things better. It's about enjoying life.
Robert: That's a tremendous outlook on life and congratulations on the birth of your son! Tell me about your partner, Klaus Meine, and the friendship that drives the band and music?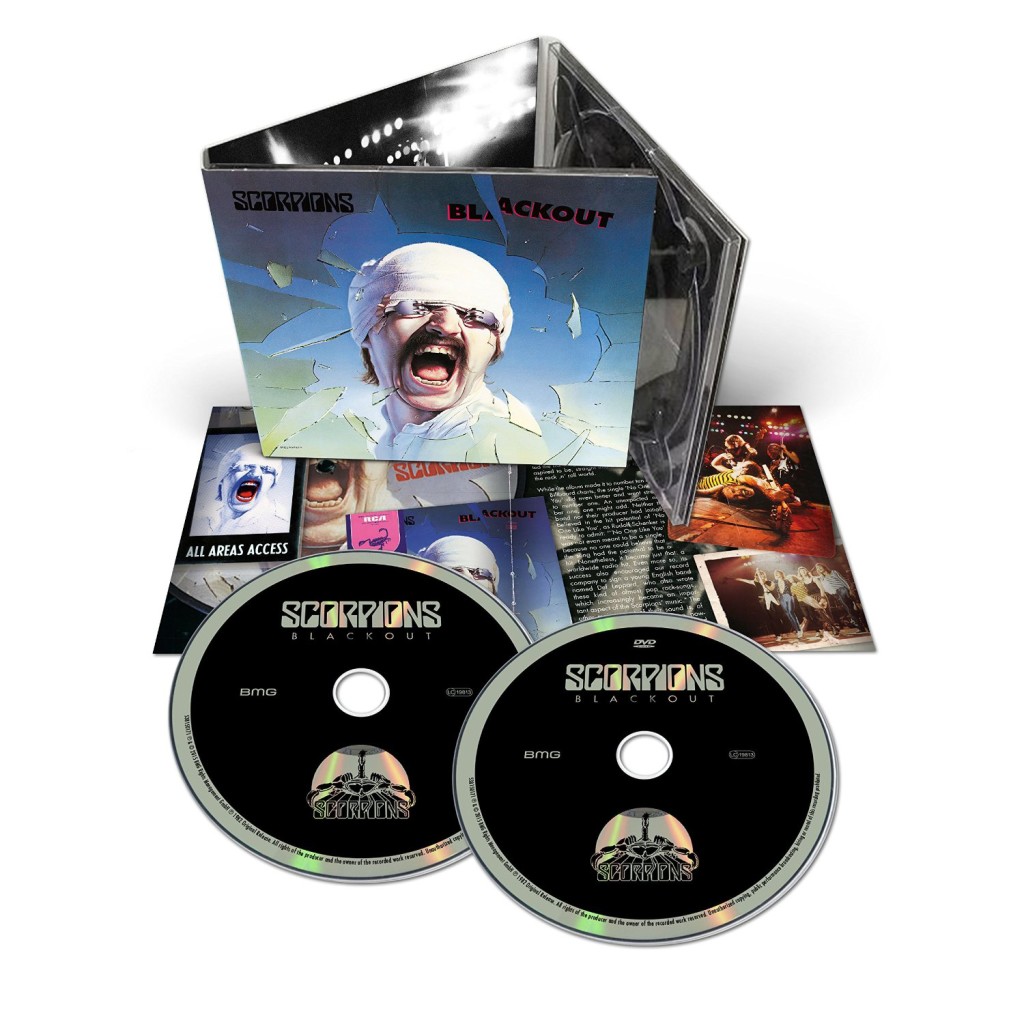 Rudolf Schenker: I first met Klaus when his band, The Mushrooms, happened to be playing at the corner pub where I lived.
I went there and heard him, even back then he was a fantastic singer and a very good stage performer.
We met later in Hanover, Germany, and I asked him about joining the Scorpions, he said he can't because he had to go into the army.
In Germany we have a rule that you have to do service for 18 months. I was in the army for two months and then they let me go, because I was causing too much trouble.
That turned out to be a good thing for the Scorpions. Klaus said,"Maybe", when he gets out that he would join me. When he did come back I had so many plans and commitments that I couldn't do it. I told him that I'll connect you with my brother, Michael [Schenker].
At the time my brother was in a young band and soon found out how drinking and parties made life sweeter. My father didn't like that. He told Michael no more music, come home and go back to school.
Because Klaus was older, I asked him to go talk to my father so Michael could continue playing. My father thought Klaus was trustful and said okay and let my brother continue to play. The two of them went off and played together.
When the lead guitarist in my band was giving us trouble, I had Michael join us and realized how weak my voice was. I knew that Klaus was the right guy, that was New Year's Eve 1969. From that day we were partners and started writing together.
Klaus mentioned in the film, we are brothers from different mothers [Laughing]. We are sharing the same dream. It turns out that we are born under the same star sign as well – Mercury. I'm on the dark side and he is on the sunny side! [Laughing]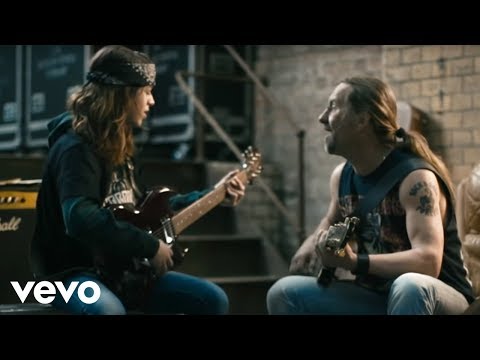 In this case, faith brought us together. It's important to write and partner, look at McCartney & Lennon, Plant & Page, and Jagger & Richards. Chemistry is everything!
Chemistry makes the power of the band. It's like a soccer team, Klaus and Matthias Jabs are the guys in front scoring the goals, I'm the guy in the back field giving the passes, Pawel is in the backfield too and, of course, the goaltender is James Kottack. If you have the right people on the field you can beat everybody.
That's what we did, we don't give just 100% every night we give 180% every night. When we were making Blackout and Klaus lost his voice, Dieter came to me and said we have to find another singer.
He said, "We've put too much money into the production of the album and we don't know what is going to happen with Klaus's voice." I told him how important it was to stabilize this band and not look for another singer. That would have been a complete mistake, from the first minute I heard the idea.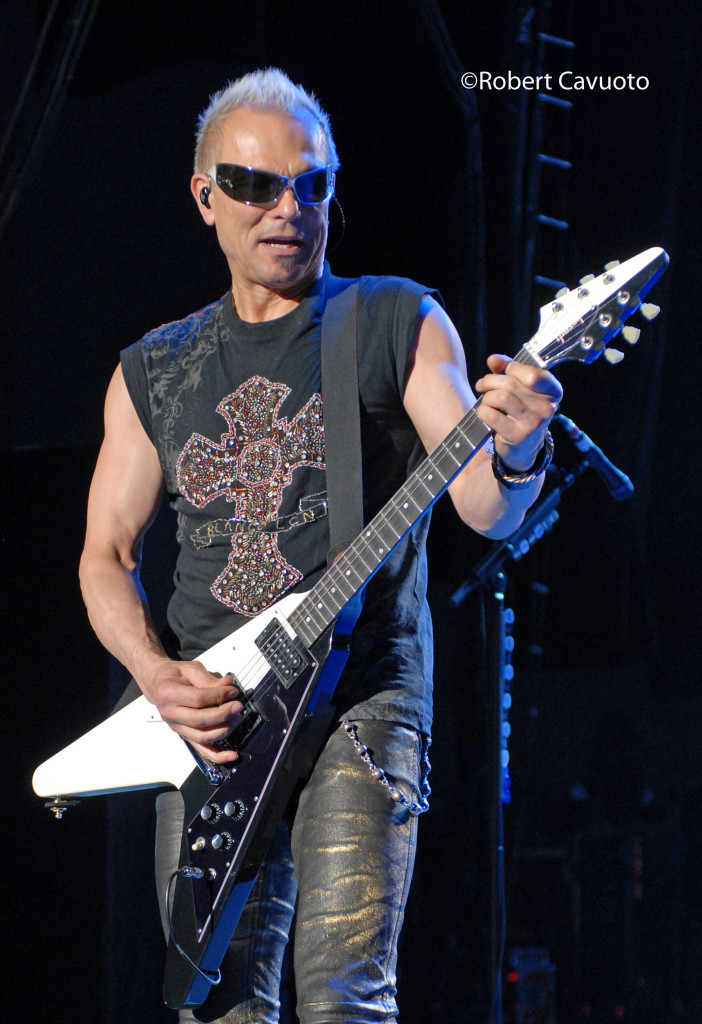 Robert: After 50 years of touring how do you keep it new and fresh?
Rudolf Schenker: In the past, going on the road was routine, you go here, you do this, you play that. By announcing the farewell tour and coming out with an album called Sting in the Tail, produced by these fantastic two Swedish guys Mikael Nord Andersson and Martin Hanson, it became clear that we had a new feeling for creating music.
Like I mentioned, the kids in the You Tube generation were looking for whatever they can find on us and when they have something they connected with they then want to see us live. We realized we have a new generation of fans, suddenly it grows and we have three generations of fans coming to see the show.
We have kids around the world including Asia and Russia telling us, "You can't stop now, I want to see you!" There is a new generation in front of the stage. It's refreshing for us, it's like when Keith Richards put fresh blood in his veins, and this new perspective was like new blood in my veins.
When we did this MTV Unplugged in Greece, MTV asked us and of course we wanted to do it. In the '80s we couldn't do it because we had no time. In 2013 we found the time and it was a big success. We went out of the routine and into a new exciting time. You have to make your time and life on earth exciting. We appreciate what the fans give us and we try to give more!