By:  Robert Cavuoto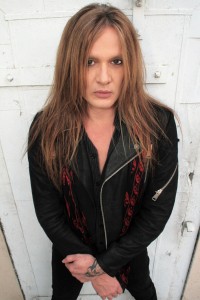 With a career that has spanned more than 25 years and sold in-excess of 20 million records worldwide, Sebastian Bach is set to release his next highly anticipated solo CD on April 22rd, entitled Give 'Em Hell.
On this CD Bach has managed to merge aggressive metal with melodic hooks. Give 'Em Hell is the perfect blend of unwavering attitude with a staunch musical execution, upholding lyrical value and riff driven licks set forth since the start of his career.
Though it took over a year to pull this masterpiece together, it is clearly worth the wait. He enlisted the talents of several stellar writing partners and guest stars like: Duff McKagan [Velvet Revolver, Guns N' Roses], John 5 [Rob Zombie] and Steve Stevens [Billy Idol]. Rounding up the lineup on the album are Devin Bronson on guitars and Bobby Jarzombek on drums.
I had the pleasure of speaking with Bach to better understand the inner working of Give 'Em Hell and the secret to his success!
 ******
Robert Cavuoto: You worked with some stellar musicians on Give 'Em Hell, like Duff, John 5 and Steve Stevens. Tell me about that experience?
Sebastian Bach: Where do you start to talk about John 5, he is just unbelievable. He's very busy and probably the most in-demand musician in the business, I'm very lucky that he likes playing with me. He was also on my last CD Kicking and Screaming, so it was great to collaborate with him again.
Steve Stevens is on three songs:  "Push Away," "Gun to a Knife Fight," and "Had Enough."
The song, "Harmony," is the second song on the record. Duff plays guitar and bass on it. Great riff; great melody.
Robert: Did you sit down with each player to collaborate on their respective songs? How did it work?
Sebastian Bach: With the Internet, it's very easy for musicians to send ideas and riffs. So, guitar players send me music, and I listen to it and pick what I want to do.
Robert: You used the three different players for this CD, yet it sounds like a solid cohesive unit.
Sebastian Bach: I worked every day for a year on this record. I put the musical ideas into my iPhone, organized them into playlists, and then went running while listening to the songs. Some of the melodies came easy while others took months, until I finally heard something that made sense.
A perfect example of that is "Gun To a Knife Fight," with Steve Stevens. As soon as I heard that song I had all of the pretty singing. There are two ways of singing in that song; one is very nice and pretty, and the other is during the verses. It took me a year to hear something that would make sense. Bob Marlette, my producer, helps me a lot with that.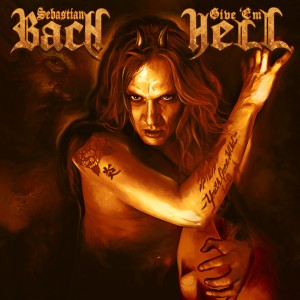 Robert: It's hard to pick my favorite song but I think its "All My Friends Are Dead." Can you give us the inside story on it.
Sebastian Bach: A lot of people are telling me that they like that one too. We just shot a video for that last weekend with Duff and Will Hunt from Evanescence, on drums.
It doesn't just mean in a physical sense that all my friends are dead, there's also an expression, "you're dead to me." It can be somebody that's still physically alive, but you're no longer friends with. It can also play into the lifestyle that people lead, and in this business a lot of people die. So that has a lot to do with it too.
Robert: Tell me about what inspired you musically when you started writing songs, and what inspires you now?
Sebastian Bach: I was under a real strict deadline for this CD. In the past I wouldn't even go to the studio unless I felt prepared and ready. But this album I had a deadline that I was trying to meet.
Sometimes I wouldn't have the entire lyrics to the song done, and I was supposed to be going to the studio. I'd call Bob Marlette, and say, "I'm not finished. I can't come."
And he'd go, "Just come anyway."
I'd go, "No, I'm not done."
He'd go, "No, just show up."
"Okay." [Laughter] And I'd walk up to the mike and just sing without thinking about it, and some of the songs were written that way, instead of the other way of making poetry and putting it to music. I'm really happy with the results when I listen back; it all seems to make sense.
Robert: I really think that you took this album a step above Kicking and Screaming with the writing. Was that a goal to go one better?
Sebastian Bach: That's impossible. I don't know why some people look at music like sports. What is better? [Laughter].
When I made the first Skid Row record, I remember walking around Six Flags Great Adventure with the guitar player saying, "Can you imagine if anybody liked it – if we got a gold record?"
Here we are six million copies later. I don't know what is better to somebody or worse. I just know that I dig it; that's it. That's all I know.
I dug "18 & Life" when I finished recording that in the studio, and I dig Give "Em Hell and Kicking and Screaming. Every album I've ever put out, I love, except for maybe The Last Hard Men.
Other than that, every record I've ever put out I love. That's all I can do. There's no formula or master plan or way to do things. It's like "Here's a riff, here's a scream." [Laughter] It's not an exact science. It's not math; it's emotion. So what is good or better to you could be completely different to somebody else.
Making music is so nebulous. You go into a room with nothing, and then you're expected to come out with something that you're so proud of. There's no real way to get to that point.
I know when I'm done – when I love it with all my heart. Then I don't think it could be any better, and I think Give 'Em Hell is just top notch from the sound, to the production, to the performances, to the tone.
Robert: Your voice is as strong as anything you've done with Skid Row 25 plus years ago. What do you do to take care of it?
Sebastian Bach: I have a vocal scale called bel canto that is used by many, many, many singers from Tony Bennett to Lady Gaga to Bon Jovi, to Christine Aguilera – we all use this vocal style of scales called bel canto.
It's a proven method of improving your voice and making it strong and that's what I do. The same way a guitar player will warm up his fingers, I warm up my voice. After doing that for 25 years, I think the voice becomes something even beyond what you could imagine if you do it for decades. You're hearing a guy – me – that has been doing this for over 25 years. So I've had a lot of practice now. [Laughter]
I have to admit when I listened back, I can't believe it's me. [Laughter] I'm thinking about some of the screams in the middle of "All My Friends Are Dead," and going "My God, I can't believe it. I just can't believe that's my new record." [Laughter]
Robert: Have you ever had any vocal problems in your career?
Sebastian Bach: I have a weird voice. If I have a cold, or if I overdo it on the road, sometimes Ill lose my mid-range, but I very rarely lose the high range. Strange. [Laughter]
My problem as a vocalist mostly is if it's too loud on a small stage in a club, then my pitch will be fucked up. If I'm standing right next to the drum kit, I don't like to be in a position where I have to shout or yell to be heard. That's when you can see the diva side of me on YouTube, when I'm throwing shit at the monitor man.
Robert: Now do you think you've captured your signature sound after experimenting over the last 25 years with each album and perfecting it? Or is it more like a happy accident that you grew into?
Sebastian Bach: I look at a guy like Neil Young or a band like Rush, who have been doing this all their lives. They know how to physically execute music, and they're just being themselves. Like Willy Nelson, I'll be in my 60's singing my shit, fucking rolling down the road in my bus. [Laughter] I've done a lot of albums now and I'm going to continue to do albums. That's what I do for a living.
Robert: You've had some tremendous successes in your career, as well as some difficult times; do you sometimes think that you had to go though your periods of adversity in order to get the best out of yourself musically?
Sebastian Bach: A lot of my success and hard times come from what learned from my dad. He was a painter, an artist who was very well-known. My dad also taught art in school, and that's what I grew up around.
Once when I was about 12, my dad made me write an essay on form versus content. He explained to me that the "Form of something"  is how it appears – and the "Content of something" is what is underlying, as well as what it means.
I have pissed off so many people in my life because in my brain, there's not enough content in something. And people say, "You're a dick; you're hard to work with."
And it goes back to my dad telling me if something looks a certain way but it doesn't have content to it , well, who gives a shit about it? [Laughter]
It's like some fan will say, "When are you going to do a reunion tour?"  A reunion tour is like a lot of form and very little Content. A new album is all content and that's all it is. Total meaning in something that will last forever. So if people say, "Oh, he's hard to work," I just want it to be something that has meaning and will last a long time, and that has brought me success and trouble in my life. [Laughter]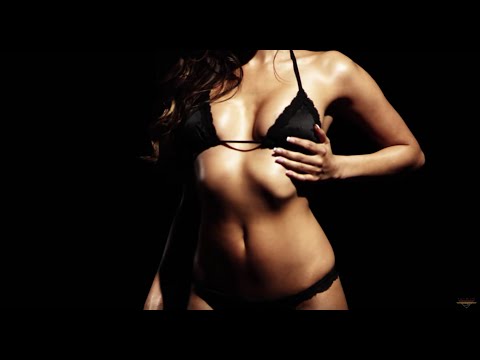 Robert: Looking back on your career, what was the first time you realized your success? At what point did you say, "Shit, we made it"?
Sebastian Bach: On the Bon Jovi tour, a couple of weeks into the tour, I walked on the stage, and I said, "Everybody get up." And for the first time, I saw 20,000 people stand up, because I told them to. I will never forget that feeling, and I turned around and looked at the band and I went, "Holy shit." And they looked at me, and that was the exact moment I thought this was really happening.
Robert: That's tremendous. Did you ever realize the anthemic impact of "Youth Gone Wild," back in the day?
Sebastian Bach: Yes, before anybody in the world did. When Skid Row wanted me to join the band, they sent me a cassette with a bunch of songs on it and that song was probably my favorite. When I joined the band I got the tattoo of "Youth Gone Wild" on my arm before we had a record deal, before we had a manager. I got "Youth Gone Wild" tattooed on my arm when we were a club band. So, I'm the one who fucking brought that shit to the planet.
I'm not saying it was just me; I'm saying it was all of us as a band. But I believed in that song with all my heart before anybody else did that I know about. A lot of people think I got that tattoo after we had sold a million copies of the record. I got it when we were completely unknown, when nobody knew that song. That's when I got it.
Robert: How important is social media in promoting yourself and connecting with fans?
Sebastian Bach: It's great, on my Facebook fan pages I think I have 800,000 people, which is a fucking lot of people. [Laughter] I'm in a position where record companies and music industry people need me more than I need them almost, not just me, but all artists. I think it puts the power back in the artist's hands, which is amazing.
Robert: When you look back on your career from the early days what's the most important thing that you've learned?
Sebastian Bach: Make something that you're proud of. Nobody can take that feeling away from you.
The one thing nobody can take away from me is my pride in what I do. And so that's why I'm a bit of a cunt. [Laughter] Well . . . I can be.
I can't release something that I don't believe in, so I'll fight for that. I'll fight to put out something that I love. Make your music for you. If you love it, chances are other people will feel the same way.