By: William Clark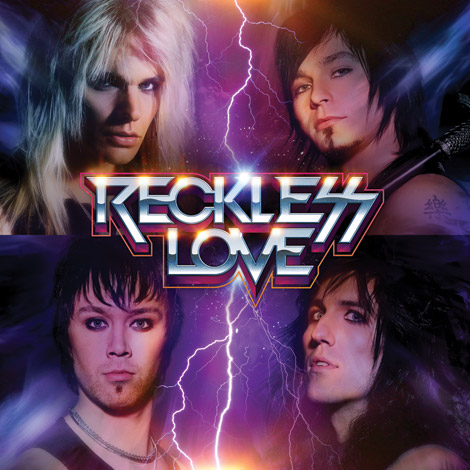 Do you love Van Halen, Kiss, Skid Row, Guns n Roses, Motley Crue?
Then let me introduce you to Reckless Love.  Finally, there's a great rock 'n' roll band to come out Europe again, specifically, Finland!
I was beginning to lose hope, but Reckless Love are bound and determined to renew the world's craving for hair metal once again.
Reckless Love has somehow been gifted the power to write fantastic tunes that sound as though they were just crafted back in the '80s, by combining the influences of some of the greatest rock bands in history with some of their own unique style as well.
Kicking off their debut album is, "Feel My Heat", that sounds like something Poison would come up with. Group vocal harmonies in the chorus and slamming guitar chords make this track an instant winner, and is a great hint to what's to come next with the album.
The band loses no momentum, as they launch straight into the head spinning"One More Time. As soon as this song hits the chorus, you're quickly hooked for life.
"Back To Paradise" bears some unassailable, yet completely enjoyable comparisons to Kiss' disco-rock radio hit, "I Was Made For Loving You", while "Beautiful Bomb" holds some strong similarities to "Crazy, Crazy Nights". However, both tracks are also drenched in some hefty doses of Reckless Love's own style.
As we continue through each track off the album, I cannot help but shake the Van Halen resemblance that I keep hearing. I think that can be mostly attributed to Olli Herman.
If I had to compare his singing style to anything, I would have to say, David Lee Roth. Now, being the diehard Van Halen and DLR fan, comparing a singer for a modern rock band to the David Lee Roth does not come easy.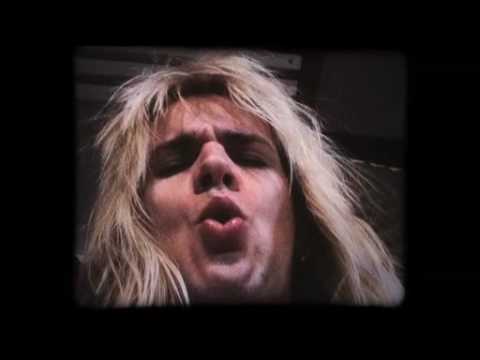 However, if any Van Halen fan gave "So Yeah!!!" a listen, they would undoubtedly agree with me.
Olli has powerfully perfected the DLR-persona, and that means everything from the sky high primal screams, to the signature jungle boy swagger and lyrics that put a smile on your face and make you just shake your head.
"Well, you know, every girl has got that certain kind of rhythm in their hips when they walk, but this girl's got something else!" Olli proclaims to you in roaring nostalgic fashion.
Reckless Love more recently re-released their debut album, retitled, The Cool Edition, because it features some cool bonus tracks on top of the killer debut album. One of the highlights is an acoustic cover of Def Leppard's "Hysteria", in which Olli again demonstrates top notch vocal talent and pulls off a chilling Joe Elliot impersonation.
Overall, Reckless Love are just what glam metal fans across the globe have been waiting for: a band with a fresh sound, a standout lead vocalist, and some vivid retro '80s influence
Their debut album is something that any hard rock and glam metal music fan should give a listen to. You won't regret it. I just might have found a new favorite band!
Format: Audio CD
Original Release Date: April 13, 2010
Number of Discs: 1
Label: Spinefarm Records
Tracks:
1) Feel My Heat
2) One More Time
3) Badass
4) Love Machine
5) Beautiful Bomb
6) Romance
7) Sex
8) Back To Paradise
9) So Yeah!!!
10) Wild Touch
11) Born To Rock
12) Get Electric
13) Back To Paradise (Acoustic)
14) Hysteria
15) Sex (Acoustic)
16) Back To Paradise (Remix)