By: William Clark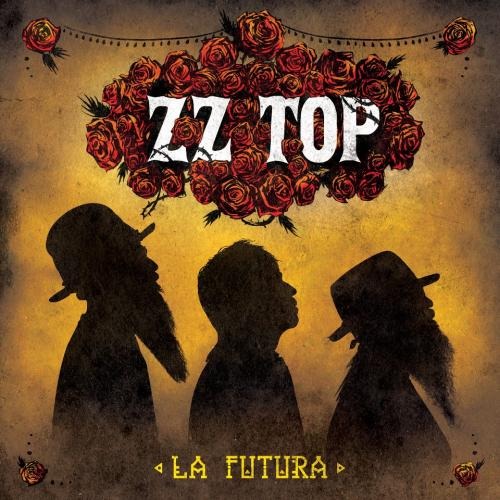 ZZ Top, that little ol' band from Texas have slipped on their cheap sunglasses and are hitting 2012 hard from all directions with their new album, La Futura.
That's right, ZZ Top is back, and arguably have returned stronger than ever.
It's been over 9 years since the world has been last spun by the Top with a new album, but this Texan trio have more than made up for the lost time, with their strongest album since Eliminator.
La Futura features all of the evolving elements that have made ZZ Top not only bad, but a tour de force for the past 43 years, while also crunching out some powerful new sounds and styles.
This ZZ Top music hour kicks off with "I Gotsta Get Paid", an outstanding and clever cover of rap group Fat Pat's song "25 Lighters". This tune has been completely redone and heavily drenched in the band's signature talent, style and humor, and should be able to rock the radio waves as easily as their earlier hits continue to do.
And the same can clearly be said for the rest of the album. One of my personal favorites off of the new record is "Flyin' High", which very cooly made it's world premier in space, on the way to the International Space Station. Dusty Hill's soaring backup singing provides this tune some dynamic vocal harmonies, alongside some chilling guitar work and even a surprising reference to "I'm Bad, I'm Nationwide".
La Futura also showcases a few heavy, bluesy ballads that show the deeper side of ZZ Top.
Billy Gibbons' gritty-as-ever lead vocals roar above the grieving guitar bends and dives of "It's Too Easy Mañana". That being said, the guitar work on this album is delectably magnificent.
From the hard rocking riffs of "Chartreuse", to the boogie rock style of "Have A Little Mercy" and the many elaborate solos that La Futura proudly highlights, I think it's safe to say that Mr. Gibbons gives some of the most elaborate and talented shredding that he has ever injected into a single album.
Overall, La Futura is an impressive return to form for this infamous southern rock trio, and includes some of the best music ZZ Top has ever pushed out.
Still don't believe me? Then go pick it up for yourself. You won't regret it.
Format: Audio CD
Original Release Date: September 11, 2012
Number of Discs: 1
Label: Republic Records
Tracks:
1) I Gotsta Get Paid
2) Chartreuse
3) Consumption
4) Over You
5) Heartbreak In Blue
6) I Don't Wanna Lose, Lose, You
7) Flyin' High
8) It's Too Easy Manana
9) Big Shiny Nine
10) Have A Little Mercy