By: Robert Cavuoto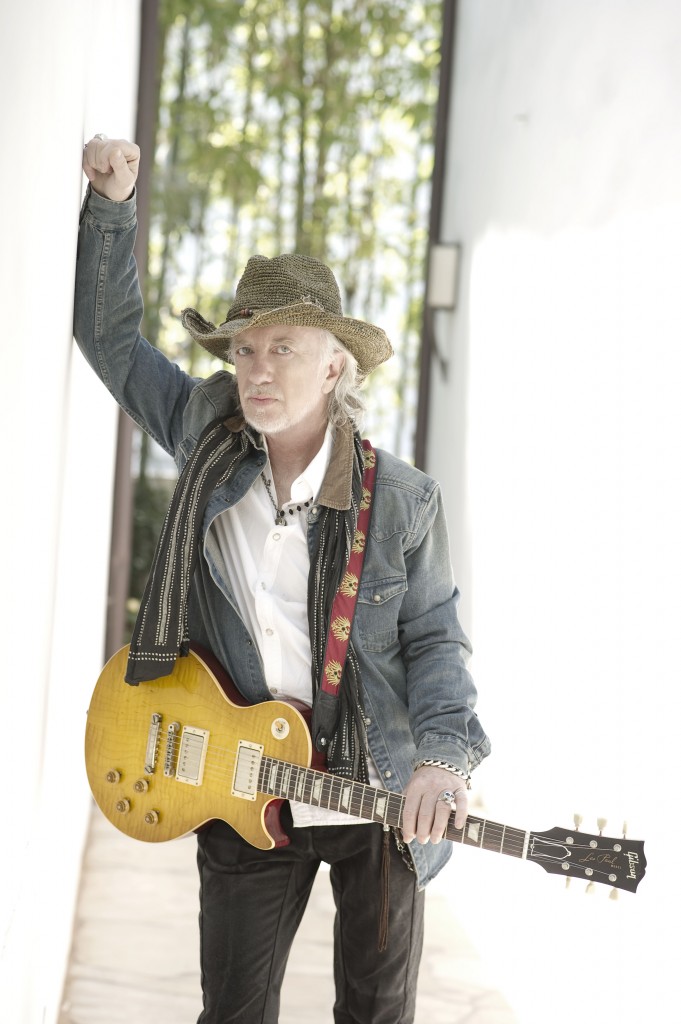 On November 6th, Steven Tyler (vocals), Joe Perry (guitar), Brad Whitford (guitar), Tom Hamilton (bass) and Joey Kramer (drums) of Aerosmith will release their long awaited CD, Music From Another Dimension. It's the bands fifteenth CD and first studio album of all-new material in eleven years.
This is the Aerosmith CD that fans have been waiting for and they will not be disappointed. Music From Another Dimension is the perfect combination of Get a Grip and Pump married to the rock-blues influences of Toys in the Attic.
With Jack Douglas producing the CD, I expect nothing short of commercial radio success for a majority of the songs.
On the heels of the CD release, the band will embark on the second leg of their Global Warming Tour. If you were fortunate enough to witness a show on the first leg you saw a legendary band performing as if they were on fire.
The group's playing better than they ever have in years and capable of out playing bands half their age.
I had the pleasure of sitting down with guitarist, Brad Whitford, to talk about the making of the "ultimate" Aerosmith CD, what fans can expect from the second leg of their tour, as well as sharing his thoughts of one of the band's dark hours.
******
Robert: At what point did you realize that Music From Another Dimension was going to be the "ultimate" Aerosmith CD that fans had been waiting for?
Brad Whitford: That's a good question. We had an initial writing session for this CD about a year and half ago, where we worked up seven or eight songs with Marti Frederiksen in LA. We had a good vibe right from that start and were having a lot of fun doing it.
From there we went into the studio with Jack Douglas [producer] a few months later. We had a tremendous amount of ideas to work with I think even the band was surprised at the result.
Robert: I don't have the benefit of seeing the liner notes on the CD; did everyone contribute to the writing this time around?
Brad Whitford: Yes, everybody came to the session with lots of ideas. Everybody contributed to the record.
Robert: Is it true that you went back to some left over riffs and unreleased demos for Music From Another Dimension?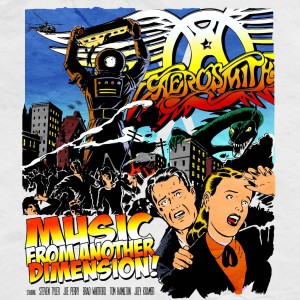 Brad Whitford: There were some things that we were sitting on for a long time but never got around to finishing until now. Ideas that we knew they were good, yet didn't throw them aside. We took them out of the box and said, "Hmm, this one's good" and "I like this one".
Robert: Which songs on MFAD came from these older uncompleted riffs?
Brad Whitford: Let's see, "Street Jesus" and "Out Go the Lights". Some of those riffs we have been jamming with for a long time but never quite figured out where they were going to go.  With the help of Jack Douglas, we were able to finally turn them into songs instead of just riffs [Both laughing].
Robert: At what point did you realize the impact that a strong producer like Jack Douglas would have on the success of the CD?
Brad Whitford: I think it was a natural progression. We used other producers for a long time and had great success, Bruce Fairburn for example. With Jack we have always maintained a great relationship.
Now was the time to get back together and approach it like we did in the old days, when we worked with him. Jack understands us as a group, as well as individuals. He knows how to get things done with us [Laughing].
We all have a great relationship with him and he is almost like a sixth member of the band. I think it's a level of trust and friendship that supersedes the music so when it's time to work, it's very comfortable, and a creative place to work.
Robert: For not working on a studio CD in 11+ years there's an incredible tightness to the songs and the band. Was it difficult to pick back up where you left off so long ago from a recording standpoint?
Brad Whitford:  Not at all. It was very easy. The collaboration within Aerosmith is very organic. There's not a lot of discussion or pre-planning. That's just the way we work and its very natural for us. The band has been playing better than ever.
Robert: Where does this MFAD rate for you personality compared to all your other CDs?
Brad Whitford: I think it might be one of the better CDs that we have ever done. Lots of times you make a CD and end up with one or two tracks that you're not totally happy with.
And that typically that has to do with how much materials you have to work with. We had enormous amount of material.
I think if we stayed in the studio any longer we would have enough for another two or three CDs [Laughing].
The creativity was really flowing. When I listen back to the CD, I hear all these great songs. I don't feel that I would have done anything different. I'm really proud of each individual note.
These are all nice finished ideas. CDs like this don't always happen.
Robert: Aerosmith has had some incredible highs and very dark lows. What would you consider Aerosmith's darkest period?
Brad Whitford: Oh man, [Long pause], probably in 1979 and 1980 when I didn't think the band would ever recover from the split we had at that point.
That was a pretty dark time and didn't think there was a future for the band. But, it did come back together. I agree that we have seen some of the lowest of the lows and the highest of the highs, but now we seem to be happy.
I don't think you can throw anything at us that would knock us for a loop [Both Laughing]. We have had all of these experiences and survived them all, so think we finally got the message [Laughing]. I think we are here to stay.
Robert: What can we expect from the second leg of the tour, what will be different?
Brad Whitford: We weren't totally happy with the presentation of the videos, so we are going to be doing some new approaches to those visual aspects of the show.
We're also taking a look at the stage too and want to do what other bands are doing by incorporating some old school elements. As far as songs, we will be doing more songs off MFAD. 
Robert: I know that you and Joe Perry must have an extensive collection of guitars. Was it difficult to choose what guitars to use on this CD?
Brad Whitford: My approach hasn't changed a lot from when we first started. To me it's about using of my favorite instruments through some of my favorite amps and just being very basic.
Joe and I do have a great collection of guitar and amps, but that part is easy. It's all about capturing the performances. It's about having a great atmosphere; to work with Jack was able to capture that energy.
I'm real old school, what I've always like is what I heard when I started out liking the British Invasion bands; all the great tones that I heard from Clapton to Beck to Page to Hendrix. They laid the groundwork and I'm just picking up those pieces.