By: Staff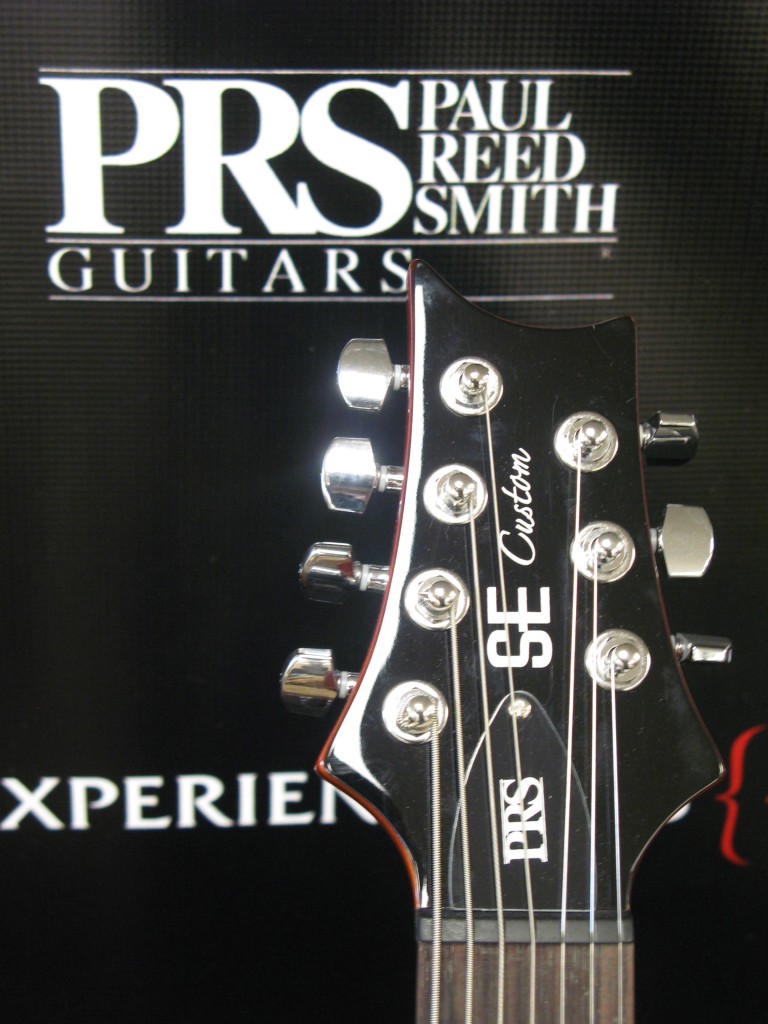 Experience PRS 2012, the Maryland manufacturer's sixth annual open house event, saw an impressive roster of A-list artists plus a few special guests, exciting new model releases, and record attendance.
The event kicked off at the PRS shop in Stevensville, Maryland on Thursday, September 13 with a VIP event for PRS Signature Club Members and special guests. The intimate crowd was treated to special performances from Simon McBride, the David Grissom band, and Mark Tremonti, who played material from his new solo album All I Was.
The doors opened to all for the main event on Friday and Saturday, September 14 and 15. Guests were then able to attend clinics, seminars, and performances with PRS products and artists, take factory tours, stain pieces of figured maple, take-in the PRS archives, test-drive guitars and amps through "isolation boxes" or even get up onstage to play with a backing band comprised of PRS artists – all the while brushing elbows with artists and press who were walking around the event.
Each night ended with a concert on the event's main stage. On Friday, guests saw performances by acoustic virtuoso Tony McManus, the must-see PRS Bass Orchestra with special guests Brent Mason, Neal Schon, and Davy Knowles, and an amazing performance from John McLaughlin and the 4th Dimension. Saturday's concert followed with performances from Bluegrass mainstay Cody Kilby, the PRS band with friends Simon McBride, Brent Mason, Ricky Skaggs, Emil Werstler, Bernie Marsden, and Clint Lowry, and a very tight performance from Mother's Finest.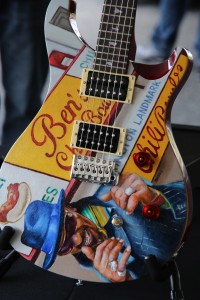 PRS Artists and enthusiasts were joined by a few special partners to PRS, most notably John's Hopkins Kimmel Cancer, GRAND-AM Road Racing, and Mitchum Motorsports, who shared a tent to spread the word about PRS in racing and to raise money for the world-renowned, Baltimore-based cancer treatment center. Team owner Chris Mitchum had the Mitchum Motorsports Continental Challenge #6.2 GS Camaro onsite, fully decked in PRS livery, and he and representatives from GRAND-AM were on hand to treat attendees to a glimpse of how PRS partners in the world of racing and provides Rolex Sports Car Series winners with unique, fully functional electric guitar trophies.
PRS also announced several new models at this year's event including the 408 Maple Top and Standard, featuring the company's proprietary 408/Signature pickups, the SE Custom 24 7-String, an SE Clint Lowery signature model, Experience limited run guitars and amplifiers, and a new series of coveted PRS Collection models.
Experience PRS is free to guitar aficionados and guests with timely registration and has seen visitors from every corner of the globe, including Canada, Australia, Brazil, Switzerland, the UK, Spain, Puerto Rico, Germany, Italy, Japan and more. Event attendance has grown from around 700 people in 2007 to more than 2,300 in 2012.
To read a thank you letter from Paul Reed Smith and view the Experience PRS Photo Gallery, please visit: www.prsguitars.com/experience
About PRS Guitars:
Paul Reed Smith Guitars is a leading manufacturer of high quality instruments in Stevensville, Maryland and has provided some of the world's most renowned musicians with instruments since 1985. The PRS team of highly skilled craftspeople produces over 1,000 electric guitars each month, as well as acoustic guitars and amplifiers, for worldwide distribution. In the fall of 2011 PRS introduced import SE acoustic and amplifier lines to complement their import SE line of electric guitars. Carlos Santana, Linkin Park, Orianthi, Opeth, Tim Mahoney of 311, Mark Tremonti of Creed and Alter Bridge, Ricky Skaggs, Cody Kilby, Martin Simpson, Tony McManus, Warren Haynes, and Derek Trucks are among the artists currently playing PRS instruments and/or amplifiers.