By: William Clark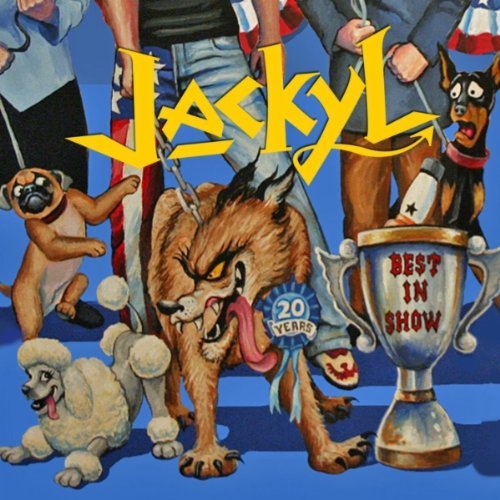 Well known for their signature southern hard rock that takes some dynamite influences of AC/DC's dynamo power and a few heavy doses of David Lee Roth's charisma, their raunchy fun attitude, and arguably even more so for their unrivaled chainsaw solos, Jackyl marks their 2012 return with the Best In Show.
Now despite any inferences you might make from the album's title or cover, Best In Show ,is surprisingly not a "Greatest Hits" album, but instead a magnificent new release that marks the 20th Anniversary of their original debut album.
The title proves even more suitable after listening to the album from start-to-finish, as this new record showcases the members of Jackyl at the top of their game, and boasts some of the best music that the band has pushed out to date.
Best In Show immediately brings the listener to full throttle with the explosive title track. Some accelerated riffs and those screaming vocals that fans have come to know and love gives Best In Show a standout first impression doused in large amounts of flavor and character which end up lasting for the entire album.
The members of Jackyl also take the time to bring some fun play-on-words titles for tracks such as "Encore (It Makes My Bic Dig Her)", which should remind longtime fans of Jackyl's earlier and wilder efforts. This is just one of many highlights in Best In Show that proves even though the members of Jackyl are 20 years older, nothing has changed when it comes to their crazy party attitude.
Best In Show also boasts covers of "It's Tricky" by Run-D.M.C. and "Cover of the Rolling Stone" by Dr. Hook & the Medicine Show, which also features one of Jesse James Dupree's now signature chainsaw solos. The fact that they brought their own crushing influences into these two covers is definitely one of the album's more prominent traits.
Another noteworthy quality of Best in Show is lead vocalist Jesse James Dupree's show stealing performance. His Brian Johnson-esque falsetto adds an enjoyable dash of charisma and explosive humor as he lays down the vibrantly colorful lyrics for each track. This is especially the case in such songs as "Eleven", where he proclaims to the listener in true Diamond Dave fashion, "Have no fear: Underdog is here!".
The creatively packaged album case provides an additional layer of interest for fans. The lyrics for each song are printed out alongside colorful Looney Tunes-style artwork, and these last minute touches truly takes Best In Show that extra mile.
From beginning to end, Best In Show,  offers up  a glamorous return for the hard rock boys of Georgia, and should leave their fans clamoring for more, earning it a spot in your ever growing collection.
Format: Audio CD
Original Release Date: July 31, 2012
Number of Discs: 1
Format: Studio
Label: Mighty Loud
Tracks:
1) Best In Show
2) Encore (Makes My Bic Dig Her)
3) Screwdriver
4) Horns Up
5) Golden Spookytooth
6) Cover of the Rolling Stone
7) Walk My Mile
8) Favorite Sin
9) Better Than Chicken
10) Don't Lay Down On Me
11) Eleven
12) It's Tricky