By: William Clark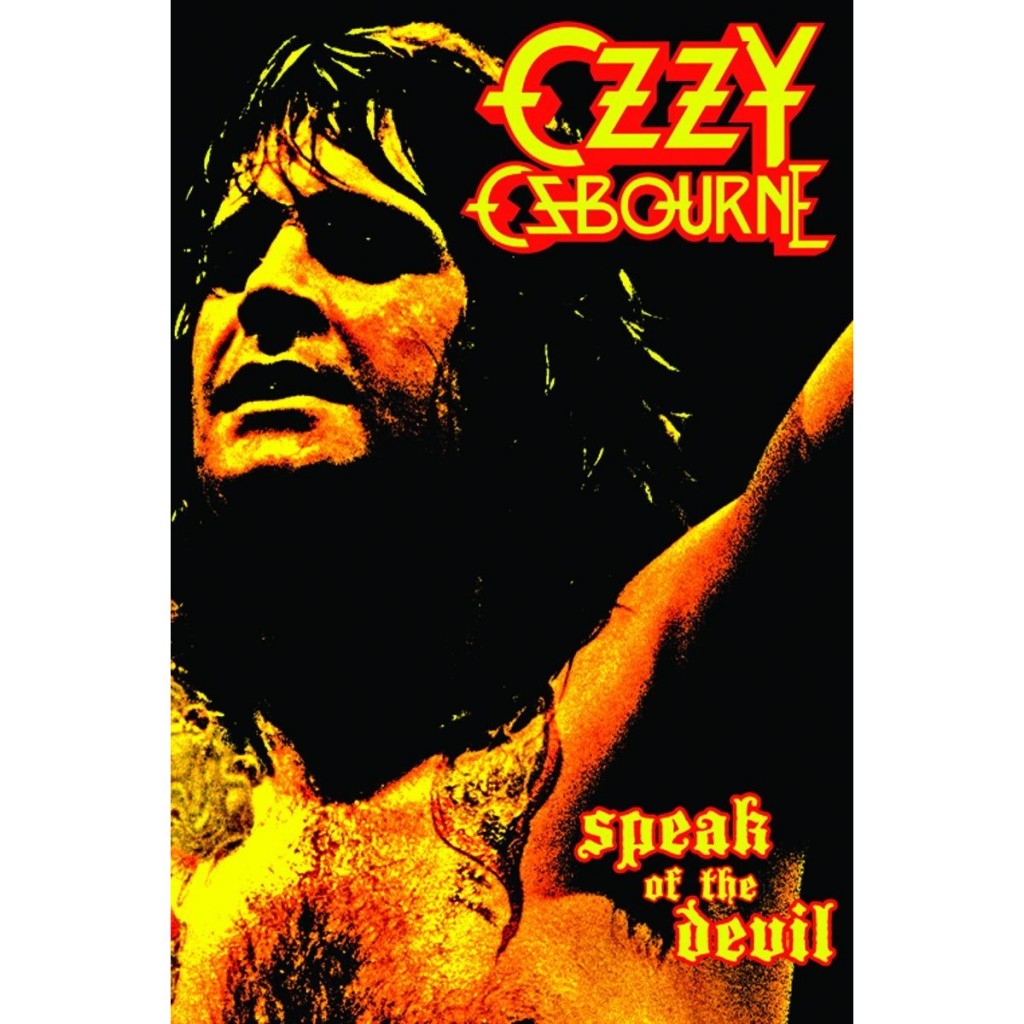 Ozzy Osbourne is world renowned for his unique and powerhouse vocals, his majestic and sinister sounding music, as well as his knack of finding a, now historical, arsenal of incredibly talented guitarists.
Speak of the Devil, one of Eagle Rock Productions most recent DVD releases, gives a powerful look inside the black magic of the possessed Prince of Darkness, as well as a lot of footage of his captivating live performances.
Recorded at Irvine Meadows, California, in June 12, 1982, this historic Diary of a Madman concert has been smartly re-mastered in a way to make you feel like you're in the audience or even on stage. And if you close your eyes, at times you just might think that you're at a Black Sabbath gig.
In true rock 'n' roll fashion the show begins with a massive luminescent bat flying over the crowd. The entire stage lights up while the beginning of "Diary of a Madman" can be heard just under the roar of screaming Ozzy fans.
With an eruption of smoke, Ozzy magically appears on a huge throne at center stage. He wastes no time taunting the crowd with his presence, and soon fireworks explode on stage to the beats of "Over The Mountain".
Ozzy gives a powerful over the top performance throughout the entire concert. His vocals are pitch perfect and his showmanship crucifies!
No bloody bat biting here, but Ozzy manages to serve up enough mischief and visual antics to click with his boisterous fans. There's the hanging of a dwarf that swings on his noose as Ozzy sings a ballad, "Goodbye to Romance", that is both haunting and poignant.
Speak of the Devil also marks a very important event in Osbourne's music career. In a revealing letter written by bassist Rudy Sarzo, the tragic loss of world renowned and revolutionary guitarist, Randy Rhoads, in the middle of this tour brought Osbourne into a deep depression. Many, including his bandmates, thought the tour would end…and possibly Ozzy's interest in performing ever again.
But, the band managed to persevere, and recruited Brad Gillis, the lead guitarist for Night Ranger, to take on Randy's role as lead guitarist. And Gillis does a yeoman job, even matching Randy's challenging guitar solos, note for note.
The line-up at the time was: Ozzy Osbourne (vocals); Don Airey (keyboards); Tommy Aldridge (drums); Brad Gillis (guitar) and Rudy Sarzo (bass).
For my money, the DVD kills. Everything from the stage sets, to the action on stage and the powerful Ozzy persona make this live performance, in a word, fantastic.
DVD: Speak of the Devil
Release Date: 07/17/2012
Format:   DVD
Director: Phil Olsman
Track Listing
Revelation (Mother Earth)