By: Rob Cavuoto
All I Was reveals another side of Mark Tremonti. The Grammy Award-winning guitarist's style remains instantly recognizable. It's nearly impossible to forget his riffs in Creed or his scorching fretwork with Alter Bridge.
Having sold over 40 million records worldwide, this is the man behind massive hits like "My Own Prison," "Higher" and "Isolation." You might think you know him from all of that, but you haven't heard Tremonti unleashed like this.
Assuming both vocal and guitar duties on his long-awaited solo debut; he thrashes with a fierce intensity that's remarkably heavy and instantly infectious. Flanked by rhythm guitarist Eric Friedman and drummer Garrett Whitlock, Tremonti engages an incendiary metallic assault that's relentless from the first moment until the last, burning down all expectations in its path.
I was fortunate to sit down with Mark to get some insight into his fretwork on his new solo CD and explore some of his roots that made him the player he is. I'm confident that this CD will receive critical acclaimed and guaranteed to win a few awards along the way.
******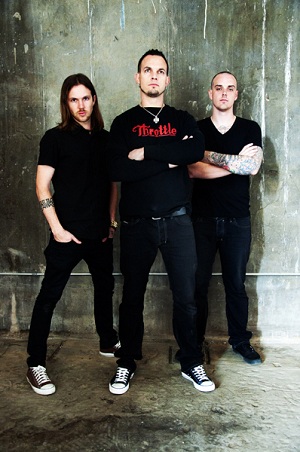 Robert Cavuoto: Tell me a little bit about how your solo CD came about?
Mark Tremonti: I'm always writing and had all these idea that were on the backburner just waiting for the next album cycle. These ideas were pitched to both bands (Alter Bridge and Creed) but never saw the light of day, so I just wanted to make sure I got them out there.
It took about a month to piece it together and I did it when I had a three-month window when Myles Kennedy was out with Slash and Scott Stapp was doing some touring.
That was a perfect time for me to be able to get those ideas together. I originally thought it would be a fun thing to release for the diehard fans over the Internet. It wasn't supposed to be a big deal just a little side project, but as things carried on; we got real excited about it.
Robert: There's so much buzz about the CD on the Internet, a lot of people are very excited about it.
Mark Tremonti: I think when we started; it was side project where I would do a little touring with and have some fun. When the record was in its final stages, I said, "Wait a minute. This is real exciting now," and we really gave it our all.
Robert: You selected All I Was as the title of the CD, can you give some insight as to why you choice it over all the other songs?
Mark Tremonti: I think it was fitting being my first solo CD. It sounds like a story on somebody's life, about their past, and how it turned out. It's a good title.
Robert: Was it difficult doing double duty of guitar and vocals?
Mark Tremonti: Whenever I work on an album, the writing process takes the most time with me spending two or three weeks writing solos and finishing up my exact guitar parts. Then it's another three months writing the lyrics.
It was good timing because I was on and off the road. I would come home and record my rhythm guitars, go on the road and write solos, go home and track those solos, go out on the road, write the lyrics, come back, track them. It would have been tough for me to do it all at once.
Robert: I noticed that your distortion varied from song to song. For example, "Leave It Alone" and "You're Afraid" are different from "You Waste Your Time" and "New Way Out."
Mark Tremonti: We had a core sound yet experimented with it as we went along. We definitely tweaked it if the song called for it.
Robert: What gear did you use on the CD to get your sound?
Mark Tremonti: I used a Mesa Boogie rectifier and a Cornford RK100 for the rhythm and leads. I used my Morley wah pedal. I used a Dunlop Uni-Vibe in a few spots. Other than that, we didn't do a lot of clean guitars on this.
Robert: It all blended nicely to form the cohesive CD. I think my favorite lead on the CD is during "Proof." I love the bridge into the harmonies and then to the shredding lead. My question is why is the lead so short?
Mark Tremonti: That was the solo that I was least happy with. I love the setup. I love the bridge. I love how the pad behind the solo is, but when I came back and listened to the solo it sounded like a bunch of pushing notes. It bothered me. I don't like to hear solos that sound like the guitar vomiting. It's got to say something.
I just took that solo and cut it in half. There was all kinds of shreddy, thousand-notes-a- minute-kind-of-garbage that I'm trying to get past in my career, so I cut it out. If I had time, I'd go back and I'd rewrite it. Too late now.
Robert: You use a fair bit of wah-wah pedals on the leads and notice a lot of other musicians are trending toward using the wah-wah. Have you always been a fan of the wah-wah pedal and why do you incorporate it in your leads?
Mark Tremonti: To me it's always been kind of a comfort blanket when I'm doing leads. It becomes a part of me when I'm playing. I just really like that half-cocked wah sound for leads.
I remember my buddy, had heard some solos on the second Alter Bridge record and said, "I'd like to hear a little less wah." [Both Laughing] That was his critique.
The next record I did was Full Circle record with Creed; he noticed there was no wah in that record. I took what he said to heart and tried to do it without the way, but when I listen, I just like the extra bite and extra character that you can get out of wah.
Robert: How much of your tone comes from your touch?
Mark Tremonti: I think a ton of it. I've gone through so many different amps in my library and it always sounds pretty similar, just with little, tiny characteristics that change from amp to amp. But I think 90% of it's in the hand.
Robert: How has your playing technique changed from Creed to Alter Bridge to your solo CD?
Mark Tremonti: In the earlier Creed days, I was much more the songwriter that could get by as a rhythm player with a few tricks. I was never a good improviser or a blues player or much of a lead player back in those days. I think it's when I got my Signature PRS guitar, the pressure really got put on me to become a lead player and I spent some real time working on that.
Before that, in high school and into college, I would buy instructional guitar DVDs. I could go to the guitar stores and play sweeps, but if I got put onstage with B.B. King, I'd fall flat on my face. I spent a lot of time on my lead techniques and just overall raising and control and setting vibrato and all the most important stuff. I'm still really working on that.
Robert: Are you schooled in theory?
Mark Tremonti: I know all the theory. I've yet to really grasp 100% of the application. If I was brought up onstage with a blues-based jazz band and they were calling out 1 6 2 4, chord progressions, I'd have to think about it a little bit before I started.
It's a different style of playing when you're using your brain instead of just your heart and your natural instincts. I think it goes a long way. I think that's why I've dedicated most of my playing now to getting into that stuff, getting back into the real old-school blues and I think that all the best players in the world took that route.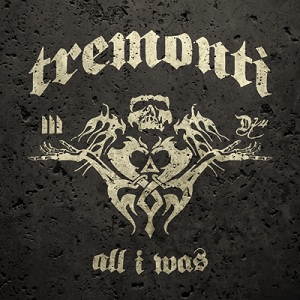 Robert: You're an extraordinary rhythm player, reminiscent of James Hetfield. I know you're influenced by Metallica. How has he influenced, your rhythm playing?
Mark Tremonti: That's the stuff I grew up on. That's what I loved. I think they inspired the whole genre of people I was into. As a kid, I was, into Metallica, Testament, and Forbidden, all the fast, straight-down picking rhythm guys. That's what I kind of excelled at early on because it didn't take a lot of brains or ears to really figure that stuff out at first. It's just a lot of repetition. That's what I picked up more easily, so that's kind of my wheel house now.
Robert: With all the new technology and advancements in gear, how do you stay true to your style yet keep up with all the advances?
Mark Tremonti: I'm a gear fanatic. I'm obsessed with amplifiers. I've probably had 40 different amplifiers in my life. I've got a great collection of them now. That's what I buy and trade like trading cards.
If I hear something that's just incredible, I'll buy it, turn it around and sell it if I don't agree and get a different one. I've got my top five or ten favorites that I'll never get rid of, but I keep on experimenting and always hopefully all the new tones out there.
Robert: Are you a pedal board guy or are you more into rack mounts?
Mark Tremonti: I just have my ground control switched between channels, my wah pedal, and the Dunlop Uni-Vibe.
Robert: Has there ever been a guitar or map that you sold or gave up that you would love to get back?
Mark Tremonti: Yeah, my very first guitar. It was a black Les Paul imitation I bought it for $10 and sold it for $80. I made quite a good investment.
Robert: Any amps that you regret selling?
Mark Tremonti: I had a '71 Plexi, that somebody was gonna try and sell for me, but they actually just took it and never paid me for it. I regret letting that guy have that amp.
Robert: What lies on the horizon for Creed and Alter Bridge?
Mark Tremonti: In January we'll get back together with Myles and Alter Bridge. Then we've got a tour in August with Creed and hopefully get to South American and maybe the U.K.. We're just waiting for our agents to get back with us right now.