By: Arlene R. Weiss
Photos: Courtesy William Morrow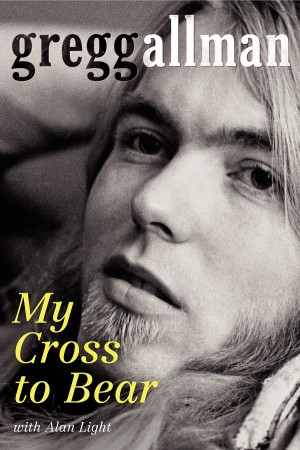 When it was announced that the legendary Gregg Allman, singer, songwriter, keyboardist, and guitarist of one of music's most influential bands, the equally legendary, landmark, Allman Brothers Band, was penning his personal memoirs, I very much looked forward to reading the autobiography of one of music's most gifted and iconic artists. And upon reading Allman's tremendous document, My Cross To Bear, what a thoroughly compelling, riveting, and wonderfully enjoyable book it is.
After considering several titles, Allman settled on aptly titling his life chronicle after the song, "It's Not My Cross To Bear", which he wrote for the Allman Brothers Band's 1969 debut album.  Only for the book's abridged adaptation version, "My Cross To Bear" of Allman's song title, it more than references the heavy load of life, endured by this world weary musical road warrior's inspiring life odyssey.
Just as many of the countless, stunning songs that Allman has composed throughout his storied life have been deeply personal, resolute, and autobiographical, Allman's memoirs lay bare his innermost soul. He speaks of his long struggle with, many rehab attempts at and ultimately successful sobriety over, years of self destructive drug and alcohol abuse. The book covers its  ravages on his health, (culminating in Allman's successful liver transplant in 2010), decades of turmoil, feuds, dissolution and reconciliations within the Allman Brothers Band. He opens up with loving memories and recollections of the heart involving the unforgettable people whose lives most touched his, with Gregg's deepest reverence and love for his late older brother, legendary slide guitarist Duane Allman.
In a January 2002 interview with me, Gregg related that, "Well, they say you don't have to have the blues to sing the blues, but it helps if you know what they are….if you had them before. And I have gone through one whole lot….two, three, lifetimes of fun and maybe one and a half of struggle and pain, or at least my share, let's put it that way. I've been through my share of trouble and woe. I'm not unfamiliar to it, that's for sure."
No stranger to a life crossed by the seemingly unstoppable onslaught of the lowest of valleys, but also the highest of mountain tops, plagued at times by tragic events and personal and professional hardships, Allman transcends all through his steadfast perseverance, resilience, redemption, and triumphs. Allman's new book is deeply confessional and introspective, painfully brutal, emotionally wrenching and powerfully cathartic, reflecting the intense pain and many scars that he's accumulated in his turbulent life.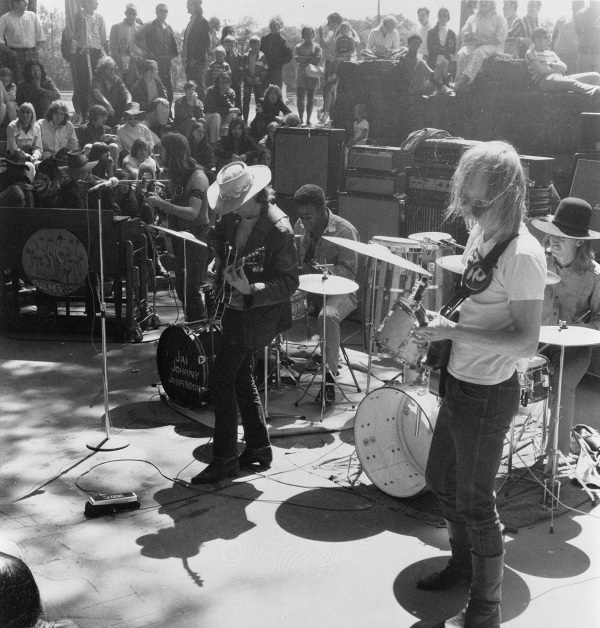 Yet, Allman's comprehensive life story is also imbued with deeply fulfilling, touching, poignant, and emotionally uplifting personal and professional relationships, inspirational creativity and artistry, and endless rewards of the heart, that have shaped and informed his music, his career, and his life.
Throughout Allman's moving and insightful narrative, he speaks with equal moments of reflective candor, wistful and pensive melancholy, and exuberant joy for the long, creative life journey that he has experienced.
Unlike many of the recent bitter and caustic, tell all, autobiographies of rockers Eric Clapton, Keith Richards, and Motley Crue, Allman's book while still exploring the plaintive darkness that has often shaded his life, is also a surprisingly sweet, warmly humored, and deeply affectionate personal document that is just beautifully written.
Allman recounts and often regales with great exuberance and wistful joy, his and Duane's childhood, their musical beginnings, and earliest musical experiences. He tells about honing their musical chops, starting from their high school dances, then touring cross country as the Allman Joys and The Hourglass, to Duane's tenure with the 31st February, to Gregg being forced to stay in L.A. and fulfill his contract with Liberty Records. He reflects on the moment when getting that infamous life changing phone call from Duane who was living back east in Jacksonville, Florida, to come join what would evolve into the seminal, Allman Brothers Band.
After Duane's and bassist Berry Oakley's  tragic and untimely passings, Gregg discusses how he pondered whether or not the band should soldier on. Thankfully, and all the better for us, the phenomenal, "Brothers Of The Road" realized how much they loved making and playing music.
Allman also generously peppers his book with tremendous anecdotes that are often imbued with a sweet, warmhearted, and delightfully witty, sense of humor.  One story that Gregg relates, begins with Duane's passing, and sets in motion an affectionate, playful windup with Gregg's tongue planted firmly in cheek as he expounds with seriousness to his readers, that after Duane died, people only remember and spoke of the good things about Duane – to which Gregg then brings up that there were indeed "shi* parts to my brother as well".   Then as you fully expect Gregg to spill some shocking evils about Duane, Gregg proceeds to kiddingly and fondly accuse Duane of committing the ultimate crime of waking up in the morning with bed head hair…and there's much more about Duane where that exuberantly fond whimsy came from, regaled throughout the book from Duane's little "baybrah" Gregg, [Duane's affectionate nickname for his baby brother].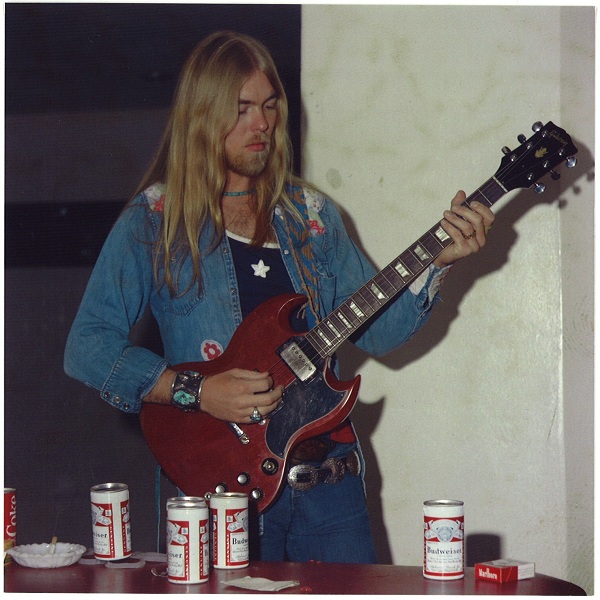 Gregg's spot on droll opinions of The Grateful Dead, and especially, his deadpan delivery observations recounting how playing the guitar changed him from being a budding virgin into becoming a mature man of pleasure, are beyond priceless.  "Girls had never noticed me until I bought a guitar, and for a while I thought, "Well, is it because I play music?  What if I sold insurance?"
My favorite story, and Allman's good natured wit is indeed in rare form here,  iswhen he recounts his hilarious experiences during his solo band's tour of Europe in the late 70's accompanied by his then wife Cher, with who he had just also recorded and released their 1977 duet album, "Two The Hard Way".  Both Gregg and Cher each had their own unique camp of just slightly overly zealous fans and when the two singers performed onstage together, things got a little messy between the two fan bases who didn't quite mix well together, to say the least.
But, it is Allman's remarkable gifts as a storyteller, when imparting the most unforgettable and meaningful cornerstone moments that have strengthened his purposeful resolve, and that have defined his career and life, that truly make Allman's life and book so moving. He reveals, despite the immense adversity he has known, ultimately, that his life has indeed been very worthwhile, joyous, and uplifting.
Moments that stand out in Allman's reflections.  Gregg's immense sense of family, as he and Duane forged an unbreakable childhood bond in military school, while their widowed mother pursued a CPA license and degree to care for her sons. That bond carried through to their adult years and beyond Duane's untimely death, continually inspiring Gregg, serving to guide and propel him onward, even as he often has faced the firestorm of life.
Then there's Allman's wondrous stories expounding the spark that first inspired Gregg and Duane to learn to play guitar and the genesis of how these two burgeoning guitar playing brothers from Nashville went on to become two of music's most consummate music artists.
Gregg proudly relates his somewhat unconventional relationships and utter devotion to all of his children. It seems that music runs deep and rich in the Allman family, with next generation musicians Devon Allman of the band Honeytribe, Elijah Blue, his son with Cher of the band Deadsy, and rock singer Layla Brooklyn of the band , Picture Me Broken.
There's Duane's first time learning to play slide guitar, with a Coricidin cold pill bottle, playing along to a Taj Mahal recording of "Statesboro Blues".  Gregg writing the elegiac "Ain't Wastin' Time No More" on a 110 year old Steinway Piano and many more glittering jewels from Allman's spellbinding memories.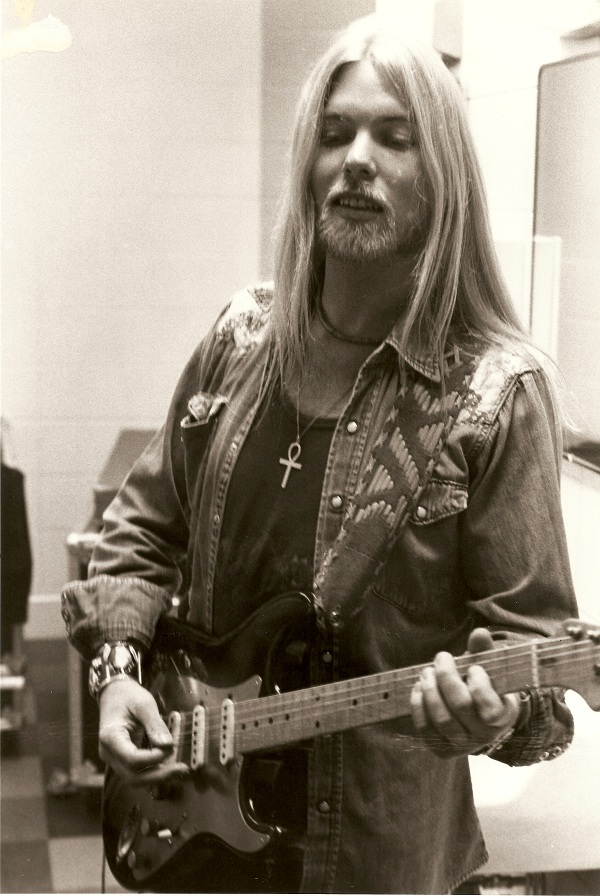 Most of all there is Gregg discussing how he first became a singer, how he learned how to sing the blues, and how he wrote, what was the inspiration for, and the immense stories behind, his exquisite and sublime songwriting repertiore, both with The Allman Brothers Band, and also his supreme artistry as an amazing solo artist.  How, Gregg composed, what has become his signature song, the sublime "Melissa", and how he at last came up with the song's title.   From the blistering "Whipping Post", to the hope filled "Oceans Awash The Gunwale" to the iconic, transcendent "Dreams", to the song that you'll be happy to find out is the song that Allman is most proud of composing….but you'll have to read the book to find that one out.
Allman's ruminations also include much of the headline grabbing tabloid fodder that has plagued the Allman Brothers Band for over four decades, from recounting the infamous Scooter Herring debacle to relating his years of dealing with internal band friction from contentious former Allman Brothers Band guitarist Dickey Betts.
However, for those very familiar with and knowledgeable of Allman's life, music, and career, his recollections display remarkable restraint and refreshingly reserved tact to many of the people who have passed through his life, in particular to many of the "multi-colored ladies" in his life.
Allman is especially reverential to ex-wife, pop singer and Academy Award® winning actress Cher. He seems to have developed a downright revisionist and extraordinary regard, respect, and affection for her after all these years. While fondly relating, that of his six ex-wives, Cher is the only one that he maintains a friendly relationship with.
Allman also carefully chooses his battles and his words.  Though readers may be left unsatiated at Allman's reigning back and abstaining discussing some of the insider details chronicling certain agrievous music industry personages and business dealings that have been part of the Allman Brothers Band's career – Longtime, former tour manager, band archivist, tour manager Kirk West isn't mentioned at all – Former ABB Manager Danny Goldberg gets little more than a namecheck – Though Allman expresses his well known disdain for the band's undeservedly maligned two albums for Arista Records, the pop confectioned 1980's "Reach For The Sky" and 1981's "Brothers Of The Road", helmed under the auspices of Arista President Clive Davis, Davis is also noticeably, completely absent from the book.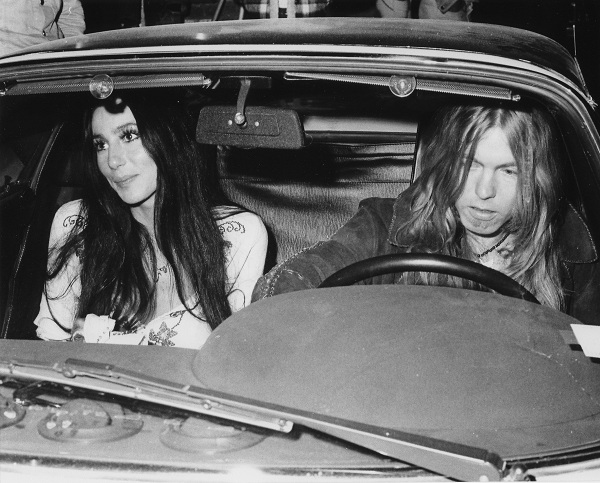 At the same time, Allman recounts in great detail, his and Duane's trials and tribulations recording and touring within the constraints of Liberty Records in their Allman Joys/Hourglass Days.  And Allman pulls no punches in recounting the gory details of many of the music business people who he feels dropped the ball with either his solo career (former manager Alex Hodges) or with The Allman Brothers Band. He recounts the career highs and lows of the late Phil Walden, founder of Capricorn Records who originally signed and managed Duane, and then later, the Allman Brothers Band to Walden's pioneering record label, only to lose Capricorn, it's entire artist roster, and the ABB, via his shady financial "chicanery", which also included conniving Gregg out of all of his songwriting publishing rights at the time.
And yet, just as Allman also does with many of the people who pass within the pages of his memoirs, at Walden's funeral Gregg makes his peace with Walden.  Though unable to attend the service, Allman wrote a heartfelt tribute that he sends his daughter to read and eulogize, paying homage and giving credit to the late music business entrepreneur.
Allman pays tribute to the many people who have supported his career and music, including the legendary music promoter, impresario Bill Graham who staged the Allman Brothers historic Fillmore East and Fillmore West shows.  He reminisces about Eric Clapton who, of course, asked Duane to collaborate on the legendary "Layla And Other Assorted Love Songs" album and who performed for the first time with The Allman Brothers Band at New York's Beacon Theater for the ABB's 40th Anniversary celebration in 2009.  There are passages about the beloved longtime ABB road crew who have shored up the decades of grueling tour set ups and load outs.  The countless musicians who have joined Allman in the recording studio, and on stage, with his solo band, and with the Allman Brothers Band, and many more notable people, all receive Allman's heartfelt tip of the hat.
Sprinkled throughout Allman's testifying, introspective parable, are gorgeous, vibrant archive photos of Allman's family, Gregg's childhood and adult band days with Duane, Gregg's many musical colleagues….and of Gregg shown being at one with his music, sitting musically at ease behind his beloved Hammond B3 organ. And there are shots of him strumming both his many acoustic and electric guitars, crafting his breathtaking artistry.
What a remarkable musical journey this has been…..and it still continues to be for the iconic Allman, who just last year released the most successful solo album of his career, the critically acclaimed, Low Country Blues. Allman is also about to embark on the Allman Brothers Band's 2012 summer tour.
And as Allman continues to write, record, and tour his dazzling and sublime soundscapes with both his solo band and with The Allman Brothers Band, this outstanding compendium serves as a profound and inspiring testament to the endless depth of passion, unbroken spirit, and stalwart resilience that has endlessly spurred Allman onwards to honor his craft.  As Allman relates, "Music is my life's blood.  I love music, I love to play music, and I love to play music for people who appreciate it."
Truly, like the lone "Midnight Rider," for Gregg Allman, the road, indeed, does go on forever.
© Copyright May 13, 2012 By Arlene R. Weiss-All Rights Reserved