"Be Yourself" – Audioslave

Free Official TAB of the Day
Click the link below to get the TAB: The first 10 readers each day get the TAB for free and everyone else gets a 50% discount until midnight after the freebies run out, then it's 15% off after that.
Remember, the first ten downloads are free so act fast before they're all gone.
Archive – Want to see other TAB's of the day? Click here to access the TOD archive.
******
Overview: What Makes This Song Great
Difficulty: Intermediate
Genre: Alternative Rock
Guitar TAB: Available Here
Drawing inspiration from his own life and experiences, singer, guitarist and songwriter Chris Cornell wrote a chart topping hit with the Audioslave single "Be Yourself." Released on the band's 2005 sophmore album Out of Exile, the song would go on to top both the Hot Mainstream Rock Tracks and Hot Modern Rock Tracks charts, helping to propel the band to the top of the post 2000 rock world. The song has not only become a fan favorite, it has also been used as the entrance music for WWE wrestler Ashley Massaro and New York Mets outfielder Shawn Green.
******
Video Clip
Get the officially licensed guitar TAB for "Be Yourself" Available Here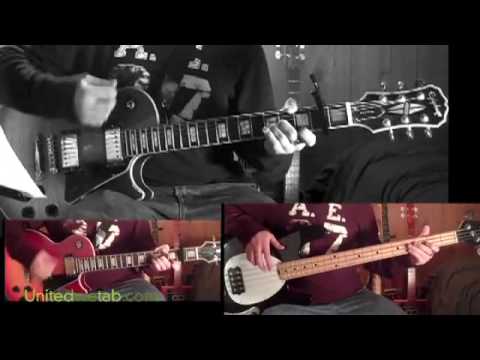 ******
Tab Sample Page
Get the officially licensed TAB for "Be Yourself" Available Here
******
Don't forget to visit United We Tab to download this chart today!