By: Arlene R. Weiss
This fifth installment in the Fast and the Furious film franchise pulls out more than all the stops. Riding on the blockbuster success of 2009's fourth chapter in the series, Fast & Furious, this edition shows off its infusion of big budget production, international jet set locales, gorgeous cinematography, and sports spectacular high-tech gadgetry and breathtaking stunts. Bigger, bolder and badass to the core, before its opening weekend even ended, Fast Five
reportedly already earned some $84 million, surpassing all expectations, making it the most successful film in the series.
Charismatic tough guy, street racers, Dominic Toretto (Vin Diesel), and Brian O'Conner (Paul Walker), return, along with Dom's sister and Brian's girlfriend Mia Toretto, (Jordana Brewster), who soak up the stunning scenery in Rio de Janeiro, Brazil, while eluding the law, relentless DSS Federal Agent Luke Hobbs (Dwayne "The Rock" Johnson doing his best, hardass who really is an affable teddy bear impression!), and a powerful, homicidal, crooked businessman, Hernan Reyes (Joaquim de Almeida), who has the local citizens cowering under his chaotic, criminal rule.
Dom, Brian, and Mia organize the ultimate bank heist, setting their sights on Reyes's hundred million of laundered money. Cool, stylish, and resembling some of the great bank heist capers of the silver screen from The Italian Job, to Ocean's Eleven, to Kelly's Heroes, no big bank job would be complete, without bringing in an ensemble of slick and infectiously likable friends, who are operatives in various underworld specialties, from explosives to safe cracking, and who also all happen to be cast members from all four previous Fast and the Furious films.
Tyrese Gibson, Chris "Ludacris" Bridges, Matt Schulze, Sung Kang, Gal Gadot, Tego Calderon, and Don Omar, all shine and just sparkle alongside stars Diesel, Walker, and Brewster in this over the top testosterone fest of nonstop adrenaline, quick witted, crackling (and occasionally cheesy but delicious) dialogue, and incredible stunts, all set spectacularly in speeding, flying, and very expensive cars.
Keeping this high performance film vehicle, well-oiled and at optimum rev, is Fast & Furious film composer Brian Tyler's dynamic, thunderous, roaring score, which serves and fuels Fast Five as remarkably as Dom tinkering and tooling the engine under the hood of the matchless "ten second car."
Massive, loud, orchestral swells, subtly textured moods, Latin flavored salsas, and high tech electronic, synthesized, pumping, percussive drenched grooves, keep the plot and action burning up the road and screen in high gear and on all cylinders.
Actors, Omar and Ludacris return to their signature soul street beats and music origins, with each offering songs on the delicious film soundtrack. Omar's high energy, spicy hot "How We Roll" serves up the same tangy barbecue he cooks up in the film and should only be listened to in a very fast car!
Kudos to Director Justin Lin and screenwriter Chris Morgan who also return after helming Fast & Furious, for keeping the series fresh, fun, and vital with this fifth edition, and also for making this one of the few action film franchises that continually boasts strong, sexy, and intelligent ladies, kickin' it with equal merits among the guys. Brewster, Gadot, Elsa Pataky as Elena Neves, Hobbs' incorruptible rookie officer on a personal mission against Reyes, and Eva Mendes as U.S. Customs Agent Monica Fuentes, all hold their own with the guys in this sizzling spectacle of fun.
There are plot twists and turns and red herrings galore, including friends and nemeses alike who double-cross one another, switch sides, and form unlikely alliances.
Be sure to stay after the credits begin to roll for (Spoiler Alert!), the final scene and set up for what is certain to be an even more thrilling and exciting Fast and the Furious 6! Fast Five's storyline may be implausible and often seemingly impossible, and that's the best part, as it's all in fantastical fun making it most certainly, phenomenally incredible.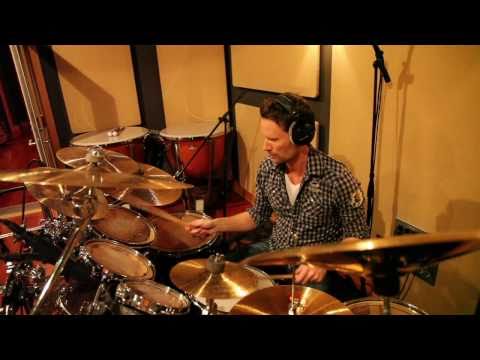 © Copyright May 2, 2011 By Arlene R. Weiss-All Rights Reserved