"Honky Tonk Women" – Rolling Stones

Free Official TAB of the Day
Click the link below to get the TAB: The first 10 readers each day get the TAB for free and everyone else gets a 50% discount until midnight after the freebies run out, then it's 15% off after that.
Remember, the first ten downloads are free so act fast before they're all gone.
Archive – Want to see other TAB's of the day? Click here to access the TOD archive.
******
Overview: What Makes This Song Great
Difficulty: Intermediate
Genre: Classic Rock
Guitar TAB: Available Here
Kicking off with a distinctive cowbell sound, no it's not "Don't Fear the Reaper," the Rolling Stones' mega-hit "Honky Tonk Women" has a curious story behind its lyrics, opening guitar riff and where it was written. Though the song talks about a "bar-room queen in Memphis," the song was originally written by Mick Jagger and Keith Richards in Sao Paulo, Brazil while they were on vacation there in December and January of 1968-1969. As well, the song's lyrics appeared in two different forms early on in its life, and the scene for the song's narrative moved from Memphis to Jackson, before settling on Memphis in the most famous version of the song that we still hear on the radio today.
Playing in his favorite Open-G tuning, D-G-D-G-B-D, the opening riff is both iconic and controversial as legendary guitarist Ry Cooder claimed that he had written the riff and that the Rolling Stones had stolen it from him when they wrote the song. This caused Stones pianist Ian Stewart to fire back and Cooder stating that the riff is all Keith and had nothing to do with Cooder. Regardless of who wrote it, the riff has become one of the most famous rock guitar riffs in history and is one that all guitarists should check out at one point in their development.
******
Video Clip
Get the officially licensed TAB for "Honky Tonk Women" Guitar TAB Available Here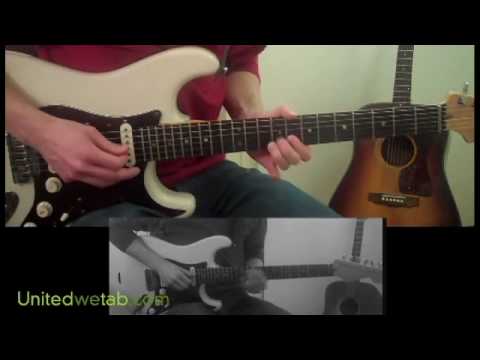 ******
Tab Sample Page
Get the officially licensed TAB for "Honky Tonk Women" Guitar TAB Available Here
******
Don't forget to visit United We Tab to download this chart today!