By: Rick Landers
The Take Five: Session VI group of reviews is an eclectic mix of stuff sitting around for GI reviews. As I've said before, these are quick reviews that you should be able to get through in five minutes or less. So, if you can, "take five" and check one of these out…or take 20 minutes and peruse the reviews in Session VI.
******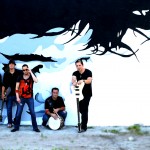 Hollywood Lovescene: 561 – HLS is a five-man group from West Palm Beach that have drawn together winning combinations of fuzz-driven guitar riffs, catchy melodic arrangements, winning tight harmonies and high energy to make a name for themselves in Florida, for now, and most likely will claim some dominance in the world of pop-rock. The six tracks on 561 are a mosaic of chart clichés that, try as I might to find fault with the blatant, yet sensible commerciality of it, does work. The songs are pop fodder for the masses that will have middle-of-the-roaders singing along and dancing with abandon. The gist of the album hits the nail on the head with Hollywood Lovescene's version of Paul Abdul's "Straight Up" that's not only a fun cover of her 1988 #1 Hit on Billboard's Hot 100, but also targets a broad audience of pop music listeners to pull into their fold. Why 561? It's the telephone area code of their native territory of Palm Beach, Florida.
Click to Buy 561 from Amazon.com
******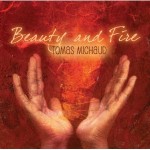 Tomas Michaud: Beauty and Fire – Talk about angular and soulful, Beauty and Fire, comes in gently with the track, "Beauty and Fire" that's a gentle swaying bit of jazz guitar with a blend of flamenco-Middle Eastern tenderness. The album is a romantic trance that nearly oozes forward. "Embrace in the Mist" folds together a percussive bounce with nice melodic riffs. Michaud mixes genre effectively and smoothly, opening up an exotic world mix that always trends toward jazz and Latino flavors, but connects the dots by reaching into the territory of world music. Beauty and Fire is an easy listening mix that should run well in live performance, as much as a soft palate of music running alongside a romantic dinner with an aromatic style that both taunts and seduces listeners, as well as more than a few of his ardent fans. Give this one a listen and I'm certain some of you will download several, if not, all of the tracks on this one.
Click to Buy Beauty and Fire from Amazon.com
******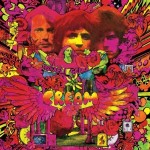 Cream: Disraeli Gears – The triple threat classic rock of Eric Clapton (guitar/vocals), Jack Bruce (bass/vocals) and Ginger Baker (drums/vocals) is now a piece of rock history and legend we know as Cream. Disraeli gears, released in 1967, is the second album and named when Eric was looking to buy a bicycle and he mistook the word derailleur for Disraeli. This super group detonated rock with it's fixture of a blues-rock and psychedelic style. Stand-outs on Disraeli Gears are "Tales of Brave Ulysses," "Sunshine of Your Love," "Strange Brew" and "SWLABR" (She Was Like A Bearded Rainbow). Listen close to "Sunshine of Your Love" and you'll realize that the track is a duet with both Eric and Jack taking on the lead vocal. The cool cover art for the album was created by artist, Martin Sharp, who also designed the Wheels of Fire album cover – Sharp also co-wrote "Tales of Brave Ulysses" with Clapton. For many, Eric Clapton's Cream days shows the guitarist at the top of his game, and with the monster talents of Jack Bruce and Ginger Baker, this group and this album are legendary.
Click to Buy Disraeli Gears from Amazon.com
******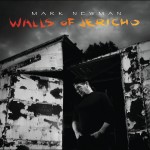 Mark Newman: Walls of Jericho – From the first few measures, Walls of Jericho captures its musical prey – you and me. Slick guitar and strong growling vocals on "Until the Morning Comes" kicks off the album. "Don't Get Me Wrong" muscles along with Newman's in your face vocal style taking no prisoners, like he's pushing and shoving things aside as he pushes the track forward. A cool "Fire On The Water" borrows a riff from the classic "Baby, Please Don't Go," but not so much a steal as a nod – some sweet guitar and funk bass work on this song. "Mixed Up, Shook Up Girl" has a South of the Border feel, a lament to a flame that has her man all strung out. Mark Newman's rolled out a solid album that should turn some heads. Give this guy a listen, and maybe a couple of spins, in order to get into his straightforward style. I was digging several of his tracks and hoping to see more from this guy soon.
Click to Buy Walls of Jericho from Amazon.com
******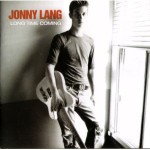 Jonny Lang: Long Time Coming – Back in 2000 or so, a friend told me about some young blues player, Jonny Lang, telling me that I should find his CD and crank it up. It took me awhile to get to that, but I found Long Time Coming Lang's 2003 album and was "wowed" by the hip young Tele-blues player. "Give Me Up Again," "Get What You Give" and other tracks proved Jonny to be a fully-baked blues player with a ripping vocal style that would have the blues world take notice. But, the one song that did it for me – and still does – was "Red Light," a soulful blues gripper that gives us pause, at a red light or anywhere else for that matter. Other cool tracks on Long Time Coming are: "Goodbye Letter," a live version of "Livin' for the City," and Edgar Winter's classic, "Dying to Live." And if you get a chance to catch him live, Jonny's now a "name" on the blues festival circuit and he's not to be missed.
Click to Buy Long Time Coming from Amazon.com