"Smooth" – Santana

Free Official TAB of the Day
Click the link below to get the TAB: The first 10 readers each day get the TAB for free and everyone else gets a 50% discount until midnight after the freebies run out, then it's 15% off after that.
Remember, the first ten downloads are free so act fast before they're all gone.
Archive – Want to see other TAB's of the day? Click here to access the TOD archive.
******
Overview: What Makes This Song Great
Difficulty: Intermediate
Genre: Modern Rock
Guitar TAB: Available Here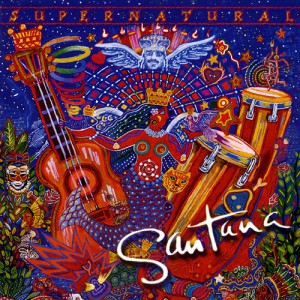 Written by Rob Thomas for his wife, who is of Puerto Rican heritage, "Smooth" would go on to become Santana's first and only number 1 hit of his elustrios career. As well, the song would set records for being, according to some reports, the best-selling Billboard single of all time as well as the number two top song in the history of Billboard behind "The Twist." "Smooth" would go on to spend 12 weeks at the top of the charts before eventually giving up its number 1 reign to Christina Aguilara's "What a Girl Wants," a sad day for guitarists worldwide.
From a guitarists point of view the song offers two very unique learning tools. First, there is the rhythm guitar part, which though repetitive at points, offers some very cool chord voicings and is a study in laying down a solid groove over a long period of time. The second pedagogical aspect of the song is the lead guitar part, both the melody line and the solo.
Apart from learning the notes and the feel of the lead line, one of the most important aspects of learning any Santana song is nailing down his signature tone. If you don't have the recording handy, you can refer to the video below to get an idea of how to dial in that warm, fuzz-box tone that Santana has become known for. It might take a bit longer to learn the song, figuring out the tone, but in the end if you can get up an sound like Santana on a gig, it'll be worth it.
******
Video Clip
Get the officially licensed TAB for "Smooth" Guitar TAB Available Here
******
Tab Sample Page
Get the officially licensed TAB for "Smooth" Guitar TAB Available Here
******
Don't forget to visit United We Tab to download this chart today!