By: Robert Cavuoto
The Kentucky-bred hard rockers in Black Stone Cherry have had their music blared from speakers large and small, toured relentlessly with the likes of Nickelback and Motörhead, and debuted at #1 on the U.K. rock chart with their sophomore release, 2008's Folklore and Superstition.
In the face of these successes, the band members decided to put themselves to the ultimate test for the creation of their third full-length, Between the Devil and the Deep Blue Sea: they took a year off from touring and focused all their energy on songwriting.
On their new album Magic Mountain out May 6th, the band serves up an electrifying round of southern rock propelled by the barn burning first single "Me and Mary Jane." This new record takes the band further into the realm of rock greatness, a young band building on something great.
I had the chance to sit down with guitarist and vocalist, Chris Robertson, to talk about the new CD and how it differs from their previous releases.
******
Robert Cavuoto: You mentioned that working with producer, Joe Barresi, freed the band. How does Magic Mountain differ from your earlier releases?
Chris Robertson: Working with Joe was an awesome experience. He allowed us to be a band and try different things. This album has a much more live feel than the previous two albums and that's exactly what we wanted, a no nonsense rock 'n roll record!
Robert: What was the writing of this CD like, how did it different from your previous CDs?
Chris Robertson: On "Between The Devil and The Deep Blue Sea" we did a lot of co-writing. I think the only song that wasn't co-written on it was "Blame It On The Boom Boom",  When it came time to write this album we decided to get together without any outside writers and just write. The majority of this album is written solely by us, with the exception of just a few songs.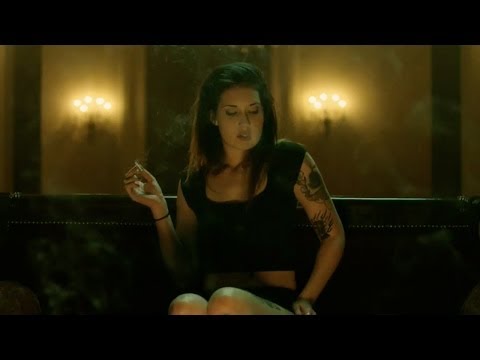 Robert: Did you bring in song ideas in these sessions or just jam until something good came out?
Chris Robertson: Generally we just jam until an idea takes shape. Sometimes someone will bring in an idea for a song, but it always ends with us in a room jamming it until it sticks or falls flat on its face.
Robert: How many songs did you write for the CD?
Chris Robertson: We ended up writing about 25 songs for the album and recorded 15. The standard album will consist of thirteen and I think there are certain places that will have the 15 song album. As for the others, maybe they will be on a later release! I hope so because there are some great songs.
Robert: Where does Magic Mountain rate for you personally?
Chris Robertson: For me, this is our best collection of songs yet and my favorite recordings that we have ever created. This album has such a personal side to it for us. We are very happy with it.
Robert: My favorite song is "Me and Mary Jane" – can you share some insight into the writing of it?
Chris Robertson: That song started with Ben playing the intro riff and saying we should do a vocal melody that followed. Musically we are all big fans of the band Mountain, hence the simple power chord-cowbell chorus.
Robert: BSC has always managed to merge hard rock and southern rock. How do you want to be classified?
Chris Robertson: We just want to be a rock band. I guess the southern thing comes from who we are and where we are from. The southern side of the band is our way of life!  As far as classification, I hope people always regard us as a great live band!
Robert: Are there any songs that you are looking to play live off the new CD?
Chris Robertson: I'm super excited to play several of the new songs live like "Bad Luck".  "Hard Love" is gonna be a fun one to play too. Hell, they all are!  We've always been an honest bunch of dudes who love to play music for people who live to listen and that's what we will be until the day we die!
Robert: BSC and Airbourne are touring the U.K., any chance you will bring that tour to the U.S. this summer?
Chris Robertson: It would be awesome to tour with those dudes in the U.S., but this year is pretty much already booked up for us. Maybe next time.