By: Robert Cavuoto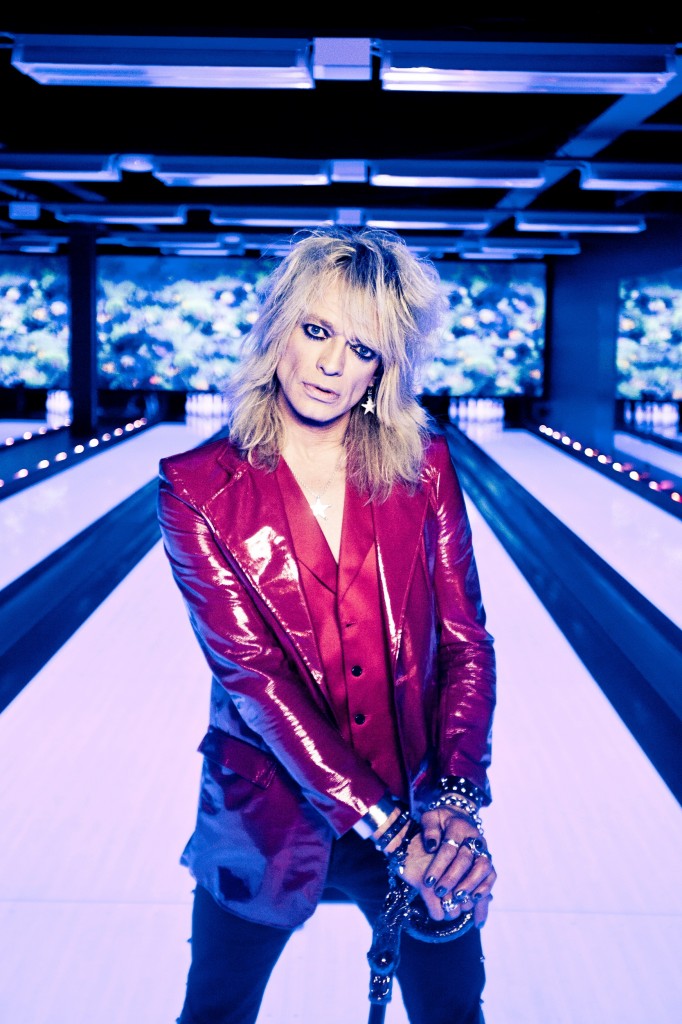 Michael Monroe's last album, Sensory Overdrive, was a worldwide critical and commercial success. The band's new album, Horns and Halos, which was released world-wide on August 23 is a cosmopolitan affair, written and recorded around the world by the international posse.
The beating heart of the group consists of bass player, Sami Yaffa, and drummer, Karl Rockfist. Sami and Michael go way back, to the 1980s.
Sami played bass in Hanoi Rocks and started Demolition 23, with Michael. Karl has gone from charging neighborhood kids to see his pre-teen KISS cover project to pounding the skins behind stars, like Glenn Danzig and Joan Osborne.
The band's six-string guts pack a real punch with Swedish legend Dregen and lead guitarist and primary songwriter, Steve Conte.
I had the pleasure of speaking to the legendary glam rock singer, Michael Monroe, about his latest release and the importance of keeping one's integrity.
******
Robert Cavuoto: Sensory Overdrive, was such a great success, were there any concerns that Horns and Halos might not measure up?
Michael Monroe: Well, we didn't feel any pressure about that. We just decided to make a new record. Basically, it wouldn't be right to recreate the last CD.
We just decided to write some music and see what comes out. This album took on its own personality. The band is really welded together into a very tight unit over the past couple of years. You can hear that on the record.
Robert: How important is it to find like-minded musicians who have the same vision and passion that you have?
Michael Monroe: We all pretty much share the same vision. I try to make it like a band. Most of the bands in my solo career have never been this much of a band, not even the reborn Hanoi Rocks.
I like taking everyone's opinions into account and having everyone involved in the writing and team spirit. These guys are so nice. I think it might be the first time ever that I've had a bunch of guys in my band where nobody is difficult or makes you feel uncomfortable on the tour bus. Like Ginger used say, "There's a wanker in ever anchor."
Everyone is really easygoing and really creative in their own personality. We have a lot of fun with this. I'm sure you can tell that too from the live shows.
Robert: Is writing the CD difficult when band members are spread all over the world?
Michael Monroe: You have to take into account. Karl Rockfist, the drummer lives in L.A.,  Sami Yaffa lives in New York / Brooklyn. Steve Conte moved to Amsterdam, and Dregen is in Stockholm. So, whenever we had a tour, we always booked a few days before to plan out a rehearsal place or to write some new material and lay down some new demos.
At the end of the American tour we spent four or five days in L.A., at the 4th Street Recording Studio. We put some more ideas down and did some demos. We seized the opportunity whenever we were together.
Robert: Your sound is quite unique as it encompasses so many different styles of music, rock, punk, rockabilly, and pop. How do you stay true yourself and that unique style?
Michael Monroe: That's the only way I know how to do it. To me, that's the essential. I have my own style and I stick to it stubbornly, to a fault [Laughter].
Never sell your soul; never sell out. Integrity is, to me, what it's all about. Once you can maintain your integrity, stay true to yourself and still do it from the heart and enjoy it, and really feel good about it, there's nothing better than that.
To me, it was more important to maintain my personality and myself and not lose myself in the whole cacophony, and all the craziness surrounding this business. Even if I became a megastar and sold hundreds of millions of albums it wouldn't be worth shit to if I lose my soul to profit. It's more important to me to stay real. I make sure that that happens. I need to stay in touch with reality with my feet on the ground. I sleep better that way.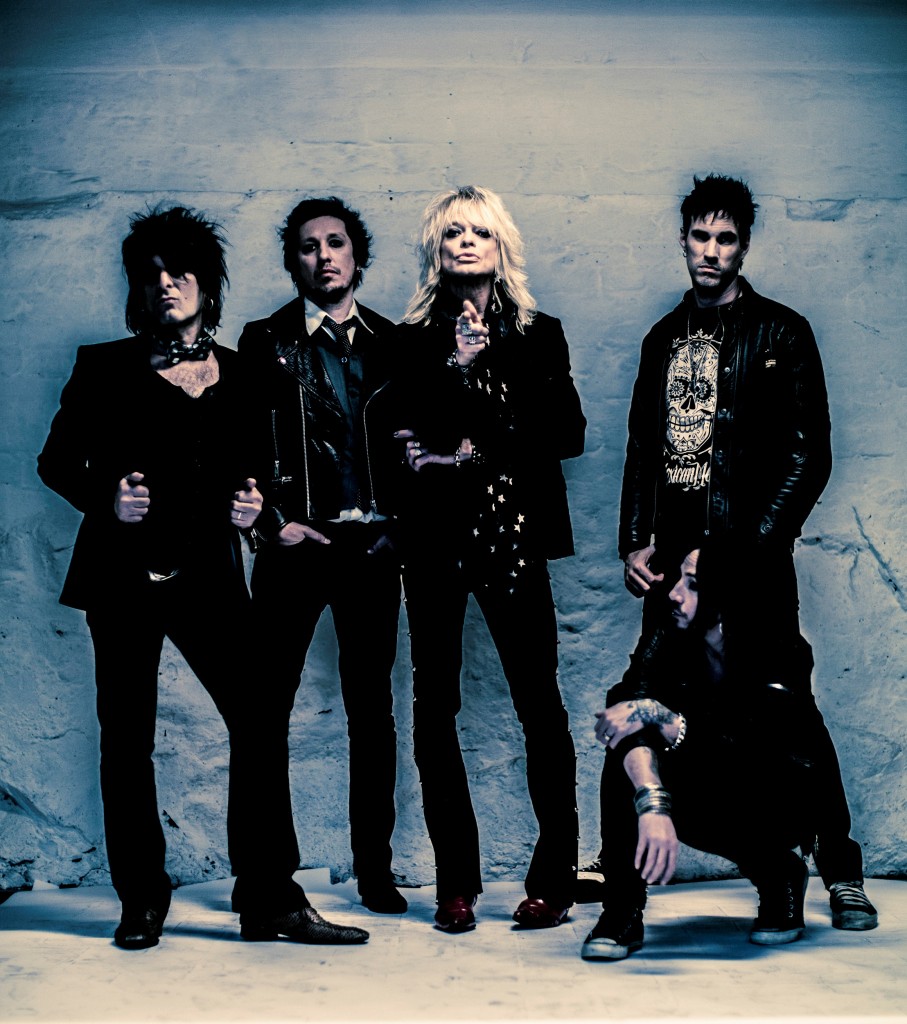 Robert: I know Jack Douglas produced Sensory Overdrive. Who produced this new album, and why did you switch?
Michael Monroe: Working with Jack was a great experience, but we moved on. It's always good to have someone there, somebody who knows you, and can add something. But, we all produced our own albums over time so there is no need for an actual producer. I'd say we did fine with it on our own.
Robert: I think one of my favorite songs on the CD is "Ritual." Can you give me some insight behind it?
Michael Monroe: That's one of my favorites too. Two words, Stiv Bators. I was really dear friends with Stiv from the Dead Boys to The Lords of the New Church. "Ritual" is actually based on "Russian Roulette" by The Lords of the New Church's.
Sami and I always thought that it was a great song. We always said we wanted to do a cover of it or write something similar to it. That's how it started. The working title, at one point, was called "Finnish Roulette".  Then, as it turned out, there's no way you can have one resemble the other, so it's more a Stiv inspired song.
Robert: There are a lot of religious references on this CD.
Michael Monroe: Horns and Halos was the working title for a while and I thought it was too religious at the time. Then we look at all the songs, "Horns and Halos", "Soul Surrender", "Eighteen Angels", "Ritual"; wait a minute there as a lot of religious connotations. The lyrics go together nicely and fit. At the end of the day, it kind of suited the whole package. It just fit perfectly.
Robert: Being an international band your popularity differing from country to country how do deal with the varying levels of success?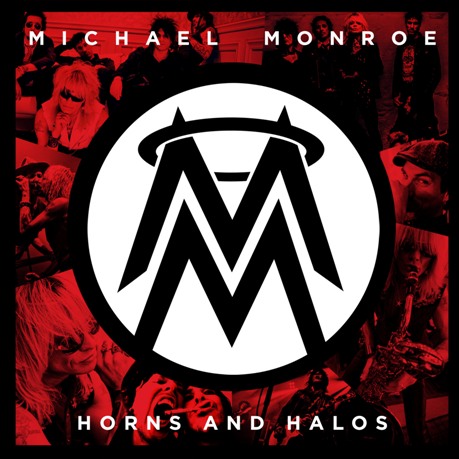 Michael Monroe: People always leave our show with a smile on their faces. I'd really love to have an opportunity to see how that would work on a bigger scale. If it just sort of turned out one day to open for Slash or Foo Fighters, it would be interesting to see what would happen. It would be so much fun too. Maybe it's a pipe dream. Rock bands like ours don't grow on trees and don't come around often.
Personally, I have no problem with being or not being that well known in some countries. Horns and Halos went gold in four days, # 1. Finland's not that big a country over six million people altogether, so it keeps us grounded. At least you don't get carried away with your popularity and fame.
In Japan, you can get a bunch of kids jumping all over you, hysterical and fanatic and Beatlemania-type thing. You go to New York where I lived for 10 years and you go to a deli, "So what the fuck do you want? What are you another rock star? Oh, tomorrow there will be another. Maybe two. So what do you want, pastrami?" [Laughter]  I love that about New York. I do what I do, and people are more hip to it than others.
Robert: "Ballad of the Lower East Side," you talk about how New York City has changed from back in the day to now. How have you changed and grown?
Michael Monroe: Well, I'm a hell of a lot happier living in a clean apartment with a roof over my head, but that was fun back then. I lived on East Third Street, between Third and Second Avenue, the Hells Angels block. Hells Angels clubhouse was right across the street, and it was the noisiest and the safest block the city. I gave my debut solo gig there.
I moved there at the end of '85 and in '87, the first show I actually did was the Hells Angels block party on the Fourth of July. They blocked off the street and they had the American flag hanging between the buildings and Hells Angels logo underneath that. The stage was underneath that. They had fireworks two days and two nights. I loved living there on that block. I was proud of living on that block.
The reason I moved out of New York was because of the music business. In fact, I always say "Music has no business being in the music business."
I got tired of sitting at meetings, talking about contracts, discussing everything with lawyers and suits before I could even play one note. I wanted to rock.
I visited Finland, and there was a lot more musical activity going on, a lot of cool new bands, and it was pretty hip. The scene was more appealing. I said "Hey, wait a minute. I want to play. I'm a musician." That's one of the reasons I moved out of there. I happen to be more popular in a positive way than I've ever been, which is nice after all these years. I've always done my thing. I never expected anyone to do what I do.
Robert: A couple of years ago you wrote an autobiography, how did that affect your career?
Michael Monroe: Before that came out, I was thinking, "I'm going to alienate everybody with this." But, really wanted for people to have some insights in to my life and understanding me more. I was relieved to find out that people were cool about it. When you do an autobiography, you have to tell the truth, be totally honest, and some things I didn't want to glorify.
 I don't want any kids who like Michael Monroe to think that it's cool to do drugs, because I did. So I had a long introduction in the book, saying that. The way that subject is handled in the book, it's not really that glamorous or cool. It's more like, "I'm so messed up".
For example one night I was hanging out with Axl Rose and Sebastian Bach at the Guns and Metallica show at Giant Stadium. I was miserable because I couldn't piss the whole night, no matter how hard I tried. I was hurting. Then on our way back from the Giants' stadium, we were coming back to Manhattan on the turnpike and Sebastian spilled powder all over my pants inside the limo and then proceeded to start snorting. That was right after the Guns N Roses riot and Axl was wanted at the time. If the cops had just looked inside that limo they would have had a nice catch.
Luckily, everything went smoothly and at the end of the night, I finally got to my own place, after we dropped off Axl at his hotel. I finally got home and was finally able to piss.  It was not really glamorous. They called me and my music glam rock, there is nothing glamorous about rock and roll that I can think of, so it's ironic.
Robert: When you look back on your career from the early days, what the most important thing you have learned?
Michael Monroe: I'm happy to be where I am right now. I've stayed true to myself and never compromised my integrity, and it's nice to see people in many places appreciate me more and more as the years go by.