By: Rick Landers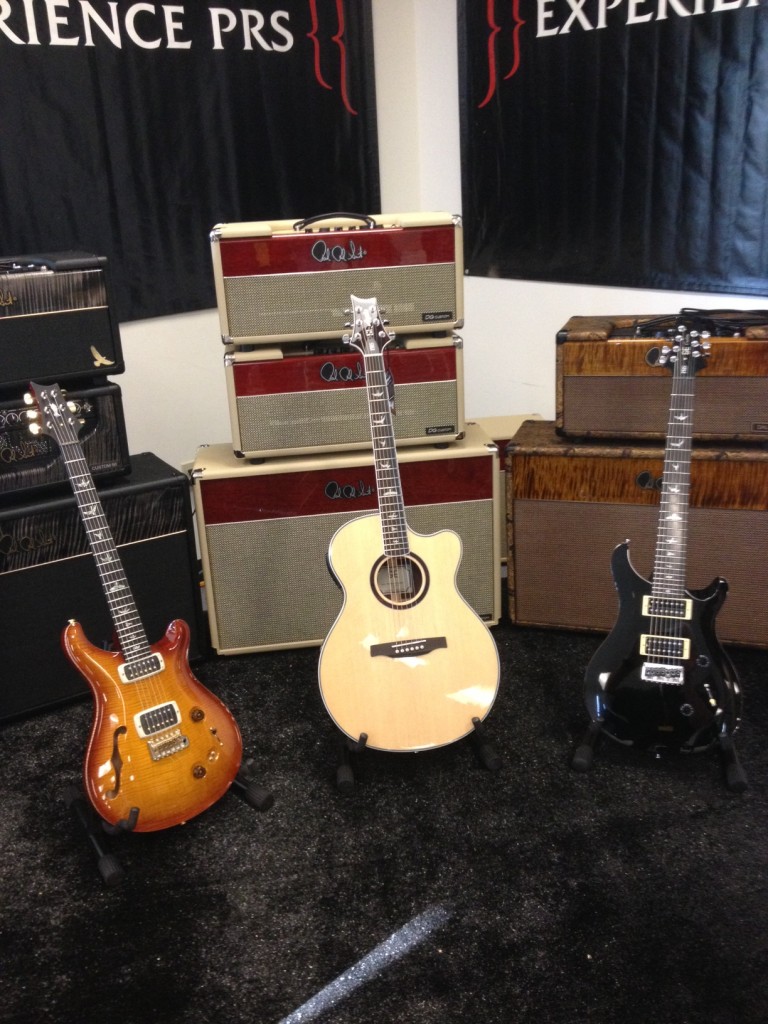 Sitting a stone's throw from the Chesapeake Bay, the PRS Guitars company holds its annual trade show, Experience PRS,  with its latest guitar and amplifier models on display for dealers and distributors to purchase their retail share.
While checking out Paul Reed Smith's first guitar, it's evident that he keeps finding higher ground in the evolution of the guitar, and he's now pulling out the stops in the world of guitar amps
The company's new David Grissom line up of amps are hot and were designed by Grissom and renowned amp builder, Doug Sewell.
Both Doug and David were on hand to test drive and explain how the amps evolved to peak performance.  Later that night, Dave would launch into some great rock and roll on stage using one of his amps.
The company never rests on its laurels and during the past year has been diligent in developing, not only a trio of new PRS S2 models, but shifting their production paradigm resulting in significantly lower costs, accelerating production, while sticking to the high quality standards that is a core value of PRS Guitars.
The new S2 models are the S2 Custom 22, the S2 Mira and the S2 Starla. The guitars have a price range of $1,000 – $1,500.
The company also released a one-time roll out of 100 Experience PRS 2013 limited edition guitars that sold out fast.
With 3,000 guests at Experience PRS 2013, the largest single manufacturer guitar show in the world, PRS continues to push the envelope on guitar design and production.  The trade event featured world-class artists, a jam session where attendees could join, gear clinics and demonstrations, a factory tour to see how the new S2 models are built and contests to win guitars. There were Q&A sessions and/or performances by Paul and the likes of Brent Mason, SOJA, Wyzard, Tim Pierce, Lance Lopez, Mike Ault, Martin Simpson, the Dave Grissom Band, Gary Grainger, Rhonda Smith, Davy Knowles and more – a sterling line-up of monster players.
But, the "real deal" here is the deal.  The event is PRS central for volume sales where the company meets with their dealers and distributors from around the world to buy their annual inventory.  And if you're a member of the company's Signature Club, you can join in on this public event and even pick out your own new PRS axe or amp. For those with wallets that are a bit on the light side, there are PRS t-shirts and other merchandise to help you get a PRS fix.
GALLERY