By: Robert Cavuoto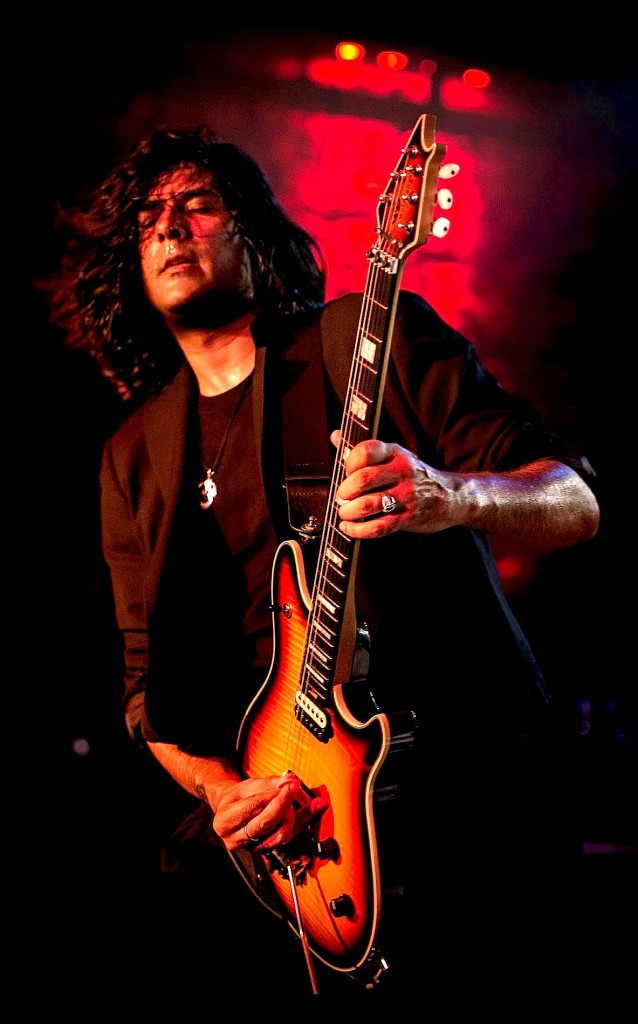 Mixing melody with molten riffs, Eve to Adam have it all covered, as evidenced by their full-length album, Locked & Loaded, set to release on September 17th.
The New York City-based band is comprised of members Taki Sassaris [vocals], Alex Sassaris  [drums], Gaurav Bali [lead guitar], Luis Espaillat  [bass], and Adam Latiff  [rhythm guitar].
The band collaborated with heavy hitting top-notch producers, including Eric Bass [Shinedown], Elvis Baskette [Incubus, Alter Bridge] and Dave Bassett [Shinedown, Halestorm] on Locked & Loaded.
I had the chance to catch up with guitarist, Gaurav Bali, while out on tour with the Texas Hippie Coalition to talk about the making of their kick ass new CD.
******
Robert Cavuoto: Congrats on your upcoming CD release, Locked & Loaded. It sounds great.
Gaurav Bali: Thanks, I'm really flattered that you dig it; I know you hear a ton of bands.
Robert: Tell me some of the details regarding the writing and recording process?
Gaurav Bali: We started demoing new ideas last September at our loft in Queens, following the second leg of our tour supporting Creed. After hanging out and jamming with Mark Tremonti and Eric Friedman for a few months, I was really inspired to come up with more riff oriented ideas.
We demoed the basic ideas for "Bender", "Fortune Teller" and a couple of others before heading to South Carolina to write with Eric Bass from Shinedown. In two days we had the first single, "Straitjacket Supermodel", and that set the tone for the rest of the record.
We became more comfortable with having people outside of the band contribute to the music, and we continued to write and started recording with Elvis Baskette in late October at his studio in Orlando, Florida. From November to mid-December we took a break from recording to tour with Halestorm & In this Moment.
When that ended, Taki and I flew to L.A. to write three songs with Dave Basett. He's worked with a lot of huge bands like Shinedown and he actually won a Grammy this year for co-writing "Love Bites" with Lzzy Hale for Halestorm.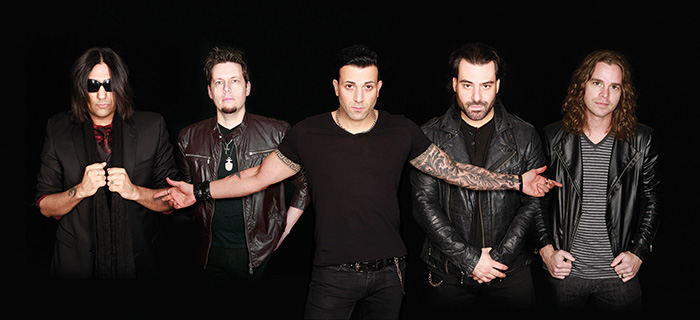 In the beginning of January we flew back to L.A. to with the entire band to record the three songs that we'd written with Dave and then headed back to South Carolina to write and record a second song with Eric called "What Would You Kill?". We finally headed back to Orlando to finish recording and mixing with Elvis. The whole process took us coast to coast from September of 2012 to February of 2013, but it was well worth it because we couldn't be more proud of this record. It's the culmination of years and years of making records and touring.
Robert: The band walks a fine line between metal and power metal, what's your take on that?
Gaurav Bali: It's interesting to me that you'd call us metal or power metal. I always saw us a heavy rock band with a lot of dynamics. Our new material has more of a metal influence, but the one thing that has always kept us from being metal to me is the lyrical content. The songs are more about personal experiences, as opposed to politics etcetera, which I associate with being a metal band. I love metal; I just don't consider us to be a metal band!
Robert: How do you want the band to be categorized?
Gaurav Bali: Dynamic, guitar oriented, anthemic heavy rock. Is that too long? [Laughing]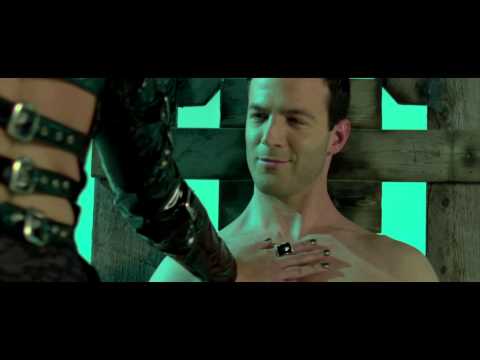 Robert: You talked a little about what producers Eric, Elvis, and Dave did to help the recording process, but how was it to work with them on the CD?
Gaurav Bali: This was the first album we wrote with people outside of the band. Luckily for us, they were all so easy to work with. They immediately gave us respect and so we became more comfortable with throwing out ideas. It can be very intimidating to be in a room with such insanely talented and successful writers, but those guys are so cool that we had a blast working with them and came up with music that we all love.
Robert: You have a great sound and guitar tone on the CD, tell me what gear you used on the CD?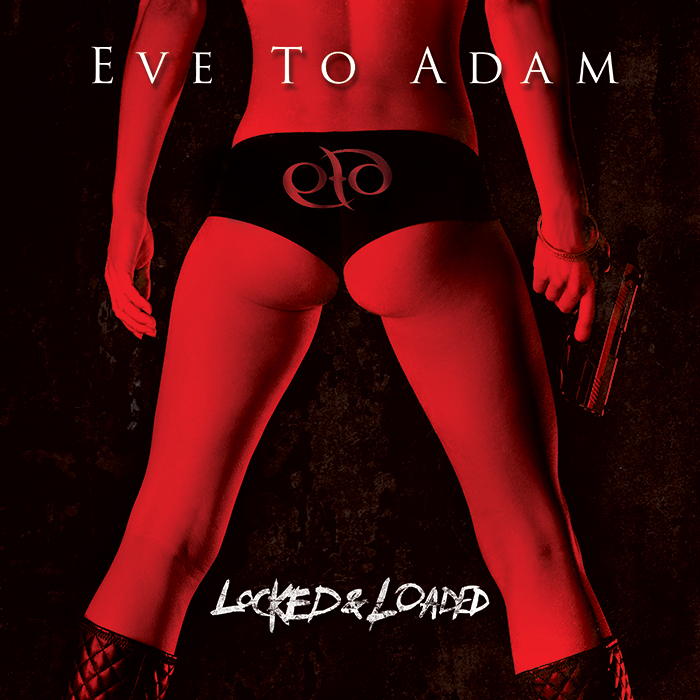 Gaurav Bali: Thanks; the heart of my sound for the record was the same as my live rig: EVH Wolfgang USA guitars played thru a 5150 III 100 watt head. I used a couple of Les Pauls and other guitars for layering, but we fell in love with the Wolfgang so we mainly stuck with it.
For effects we used the Fractal AXE FX 2 along with a huge array of pedals. The other main ingredient to my sound on the record is Elvis Baskette's ears! He really pays a lot of attention to detail and doesn't rush getting the right sound for a certain part. I always record a ton of overdubs, counter melodies etcetera and we had a great time experimenting with different sounds and parts for these songs.
Robert: My two favorite tracks on the CD are "Straitjacket Supermodel" and "Locked & Loaded"; can you share some insight behind them?
Gaurav Bali: "Straitjacket Supermodel" was the song that really set the tone for the album: no rules. We told Eric we were up for anything sonically, so he came up with the synth line that the song is written around. Since the verse, chorus and bridge were so riffy, we decided that for the solo section of the song needed to release into a great, simple chord progression.
At that point Eric basically turned to me and said "Okay, we need something creepy, melodic and memorable". Even though I'm not a real slide player, I grabbed one and came up with the framework for the solo. We all thought it worked for the song and fit well, so we kept it.
For "Locked & Loaded", Elvis had the main riff we used for the verse and chorus and rest of the song was built around that. Since the song was written from scratch in the studio, I didn't have any time to write or plan out a solo and it's one the longest on the record. It's also one of the few instances where I'm soloing over very notey riffs, as opposed to a chord progression.
I had Elvis loop the music on Pro Tools in the control room for me and told everyone to get the fuck out! It took me about an hour to write the licks for the solo and then I put it all together with Elvis. That solo is so much fun to play live for me because it's always a challenge to nail it.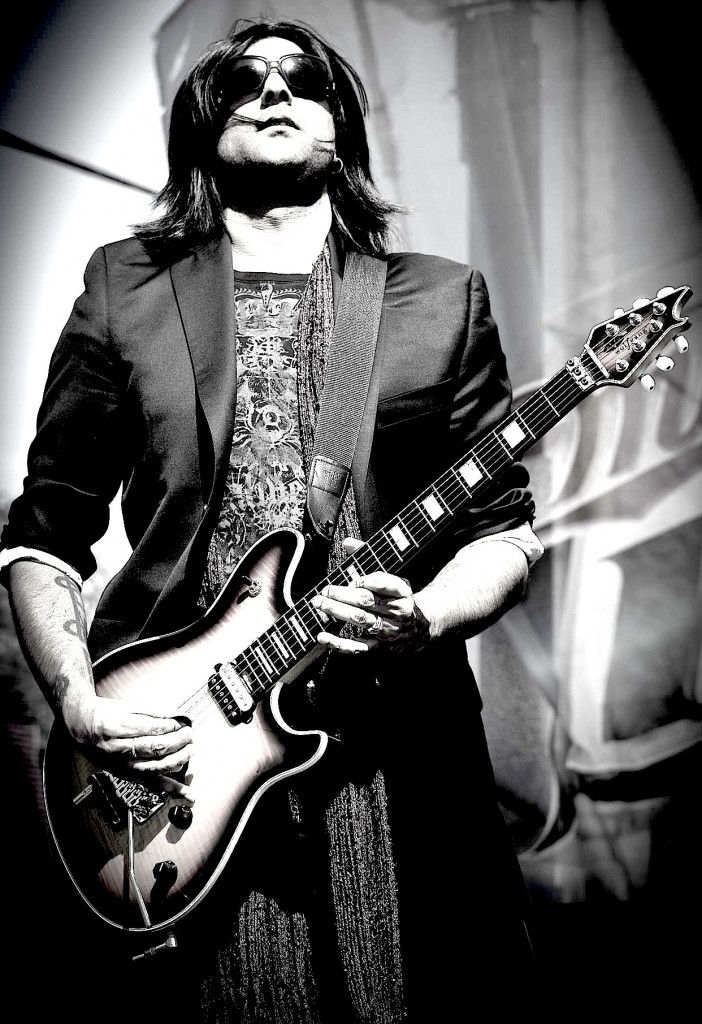 Robert: Without rock radio stations and video channels how important are social media sites to Eve to Adam?
Gaurav Bali: In one word: Very! In this day and age, social media is the way for artists to keep in touch with their fans and we're no different. For the most part, we enjoy being able to keep a dialogue with people that are into the band. The only downside is that everybody with a computer can voice their opinions, positive or negative. You have to take everything you read with a grain of salt, but overall social media is a positive thing for us.
Robert: Tell me how the tour with Texas Hippie Coalition is going?
Gaurav Bali: We're actually at the tail end of it and it's been awesome! We started in Alabama and made our way all the way up to Seattle and down to L.A.; we really covered some ground in 30 days and the shows went great. I would encourage anyone who likes heavy, song oriented southern metal to check them out. They're a great band and we immediately formed a bond with them. We've been extremely lucky in the sense that we've never toured with a band that we've hated. That would be such a drag, but this tour has been awesome.
Robert: Are there any songs from the new CD that you look forward to playing live?
Gaurav Bali: I enjoy all of them, but "Locked & Loaded", "Fortune Teller" and "Bender" are my favorites to play live; they're riff oriented rockers.
Robert: In your opinion, what band best sums up the New Jersey/New York metal scene—past and/or present?
Gaurav Bali: This may be going back a bit, but to me the biggest and most important hard rock/metal band to ever come out of New York is KISS. The amount of future legends they've inspired is countless. Every major rock band from the '80s and '90s that we idolize will site KISS as a major influence – or possibly the even the reason they picked up an instrument in the first place! That kind of influence is very rare, so I'm gonna give them the credit they're due and single them out for New York City and New Jersey!