By: Robert Cavuoto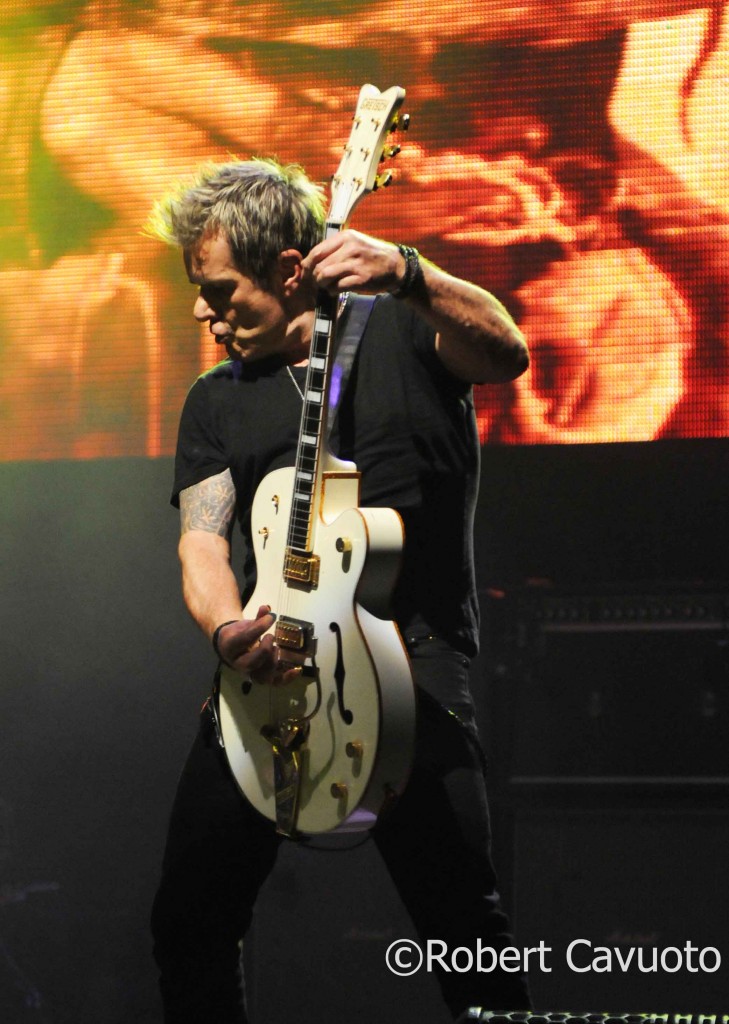 The Cult have announced that they will tour the states and Europe to honor the 25th anniversary of their 1987 release, Electric.
The Electric 13 Tour will have the band performing Electric in its entirety for the first set, followed by a second set featuring songs from the band's other albums, including their 2012 release Choice of Weapon, which was a Top 40 hit in the US.
Electric was born from American FM radio while the band toured the states in support of their second album – Love. Upon returning back to the U.K., they hit the studio to record Electric.
It marked a significant style change in their sound, moving away from the Goth-influence of its earlier releases while heading straight into hard rock territory. The project featured songs like "Love Removal Machine," "Wild Flower" and "Lil' Devil."
Originally recorded with Steve Brown, the band wasn't happy with the sound and brought in producer Rick Rubin to help remix the album. The final product catapulted the band to stardom.
I had the pleasure of speaking with guitarist Billy Duffy to talk about the Electric 13 Tour and how the group will recreate the magic of their 1987 album every night.
******
Robert Cavuoto: I was pretty excited to learn that The Cult were going to be revisiting their Electric album and playing it live in its entirety. Tell me how it came about?
Billy Duffy: Ian and I we knew that we were going to do this sooner or later. We obviously did it with the Love album and it was a successful tour. We really enjoyed that experience and it was one of my favorite tours. We are not massive on anniversaries and dates, but it's roughly 25 years since Electric came out, as well.
It really boils down to Ian wanting to do it, in all honesty. I'm a guitar player and I just want to play guitar and have a good time. You know the routine between singers and guitar players and drummers and bassists.
Ian seemed like he was ready and wanted to do it. I'm always game and I love to play, that is why I learned how to play the guitar. The thing that was key was that we put out  Choice of Weapon and toured for it last year. It was all about new music which made Ian feel comfortable about nostalgia with a lower case "n".
In the context of nostalgia, so it's not just a bunch of old geezers going around stage playing the old albums with no original members with beer bellies and bald heads [Laughing]. We don't have to do it, we do it because we want to do it. So, I'm really excited about it.
Robert: Electric is only 39 minutes long so I imagine you are going to back fill with other Cult classics, what else can we expect at the show?
Billy Duffy: I think it will be a cross section of all the songs, I don't really know what they will be yet. I haven't sat down with Ian and figured it out yet. I imagine we will still be playing a few songs of Choice of Weapons.  We were really pleased with it and it segues quite well with the old materials. The fans really responded well with it last year. Also, given the first half of the set will be "nostalgia", we will try and counter balance the second half with the more modern stuff.
I know that Ian doesn't like to do "Born to be Wild", so it might be less than 39 minutes. I will be very surprised if we do that one.
Robert: What is it about Electric that resonates so well with fans 25 years later?
Billy Duffy: It was a very honest record. It was the sound track of what we were doing at that time, just having a fun rocking and rolling time going around the world. Doing what young men dream of doing and the record seemed to capture that energy. It resonated with a certain generation of people, particularly in the states.  It was the sound track to people's college days.
It owes a great debt to AC/DC.  I've always been into AC/DC. I saw them in '77 with Bon Scott in Manchester, England, and I was actually able to hit Angus's guitar with my hand while Bon carried him through the auditorium.  It's no bullshit rock. I have always had an AC/DC thing and Malcolm had the Gretsch. The Electric album tapped into that honest groove and simplicity. It was the combination of the time we did it too.
 At same time Electric came out Guns 'n Roses came out with Appetite for Destruction, which was a fairly stripped down rock 'n roll album of more an American variety. We were getting a lot of attention from some great people who loved what we did, like Robert Plant and Sammy Hagar, when he was in Van Halen.
Electric was authentic and we could never make that record again, because we are not living that lifestyle. The same for Led Zeppelin, they could never make their first album again. Nobody can. You evolve and change and become a different person, but it is till great to honor that now.
To tell you the absolute truth it's more about doing it for the fans because people want to hear it. I get just as much enjoyment playing any of The Cult's material. I know it means a lot to the fans and it's a win for everybody.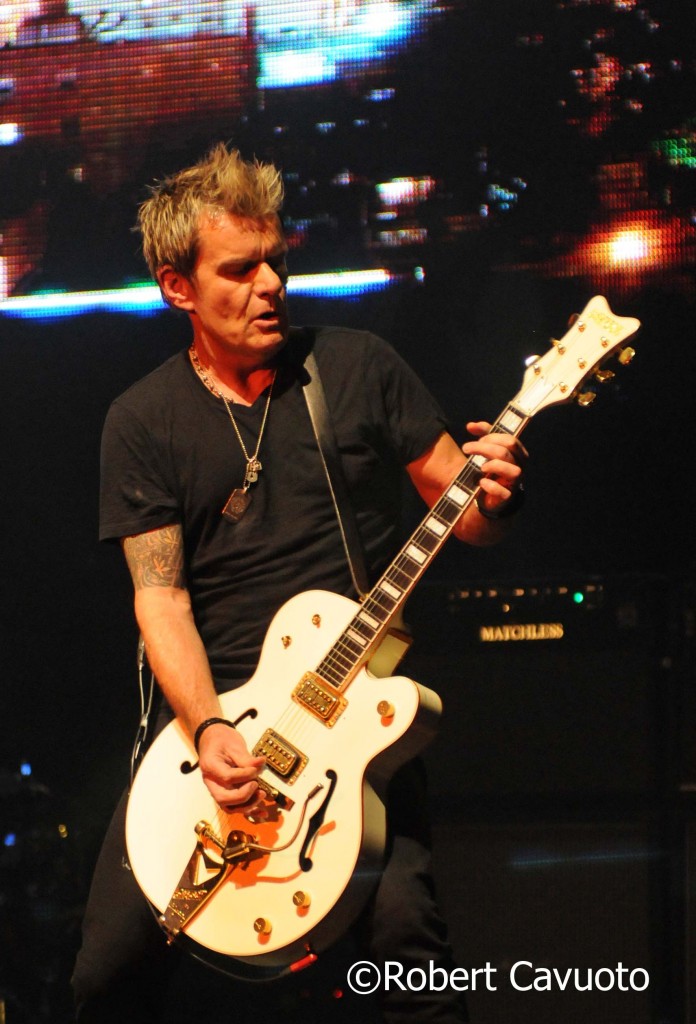 Robert: Can you tell me about the frame of mind you and Ian were in at the time of writing and recording Electric?
Billy Duffy: It was very organic and done over the time we toured the Love album in the states. We were spending more time in the states listening to FM radio. We just felt more comfortable over here in North America.
Ian lived in Canada for six or seven years when he was young. I felt comfortable here and felt it was important for a rock band to have some success in America. When you look at the history of British rock bands, all of them had a go to the states. I felt it was important for The Cult to do the same thing.
We tried to make the Electric album with the same producer as the Love album, Steve Brown, but he didn't go to America, he stayed in England producing bands who wanted to sound like The Cult doing the Love album. So, when we can back from a year on the road with our ideas to be heavier and more rock 'n roll, I don't think he got it, because in his mind, we had four hit singles with Love. So, there was a little dilemma there.
The way we ended up getting produced by Rick Rubin was by default. It's well documented that Rick had extensively remixed the album and re-recorded one song. The album with Steve was finished but didn't sound right.
We are going to re-release Electric with Rick's version and the previous version by Steve, that was originally going to be called Peace.  That was the working title of Electric. That will come out as a package in the summer to coincide with the tour. It's been around, but kind of rare. Now people can hear the difference and see where the songs changed and why. There is some good shit on the original version.
We felt we needed to go for the American market. We loved being in America. It wasn't like we turned our back on the U.K., but Britain is a small country and there is only so much you can do. We did as many U.K. dates on the Love album as people do on an American tour, keeping in mind that the Britain can fit in California three times. We hammered Britain a lot and it was time to pull back and look at America.
To put the effort in on building a fan base which we still have now. It's based on the work we did in the '80s.
Robert: I have to imagine the way the songs were played when you originally recorded it 25 years ago and how it has evolved and changed over the years from playing them live. Are you sticking to playing it the way it was originally recorded?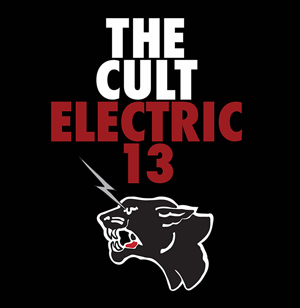 Billy Duffy: To be honest, over the years I have gotten into the habit of playing songs differently. I went back and discovered this on the Love Tour. I'm trying to go back and be more authentic as I can, within reason.
Obviously, there is a different bass player, so you're not going to have that feel. The rhythm section is going to be what it is with John Tempest and Chris Wyse. They have a different dynamic to the way they play.
We are going to be true to the record. In fact, John Tempesta was hanging around the studio back when we were recording the Electric album. He was Charlie Benante of Anthrax's drum tech and we were all friends. He goes back to that era. That is why it is called Electric 13 and I want to play as close to the original as I can.
Robert: Let's talk about your new signature model White Falcon Gretsch, the guitar has become your trademark. It's more typically known as a rockabilly guitar. What was the impetuous for starting to use it and how has it contributed to The Cult's sound?
Billy Duffy: The reason why the Gretsch thing happened was because I was trying to make my own music in a band in the post punk late '70s. Musicians like myself were trying to find a way to do their own thing. I didn't want to put safety pins in my forehead and look like a bad punk cartoon [Laughing].
I was going to all the punk gigs in '76 and '77, so I knew what was authentic. Plus, I enjoyed playing more rock like the Clash. Those bands were evolving and I was looking for a tool that allowed me to identify myself and make my mark as a player.
You're right to mention rockabilly, because the thing that happened in London in the early '80s was the Stray Cats. They spearheaded this enormous Psycho-Rockabilly movement where punk and rockabilly meshed together and there was a lot of bands  that did that like the Stray Cats, Polecats, this Cat and that Cat. They were doing the straight up rockabilly thing, but they were young guys.
The Stray Cats were really the preeminent band. That was the visually of the Gretsch guitar and then also for me personally. I remember seeing Bow Wow Wow and the guitar player was using a White Falcon. I remember how impressive it looked.
I auditioned for a band called Theater of Hate through a mutual friend of the singer who was looking for a guitar player to go on the road. They already recorded the album which was produced by Mick Jones of the Clash, but the singer, who played guitar, wasn't able to do all the parts live so needed me to play lead guitar.
I looked right for the band, as I had the same style as them. When I got the audition, the guys were asking "What guitar I would get if I got in the band?" because at the time I had single cutaway Les Paul Jr., like a Johnny Thunder's.
To be honest, I said, "I always wanted a Gretsch White Falcon, but wanted to get into a band first before spending my life's savings."
I was working in a clothing store at the time selling trendy clothes and wasn't going to clean myself out. I get the gig and the singer had a green single cutaway Gretsch with one pickup near the bridge, a very odd guitar.
That was the beginning of the whole Gretsch guitar for me in '81 and learning how to use it. I was aware of Neil Young and I can still see those images of him on the sofa with the White Falcon. Then Malcolm Young of AC/DC with his Falcon. It was bigger than him.
I started to work the guitar and that allowed me to find myself and it became a big part of the Cult's sound. I used it on all the first two albums up until Electric.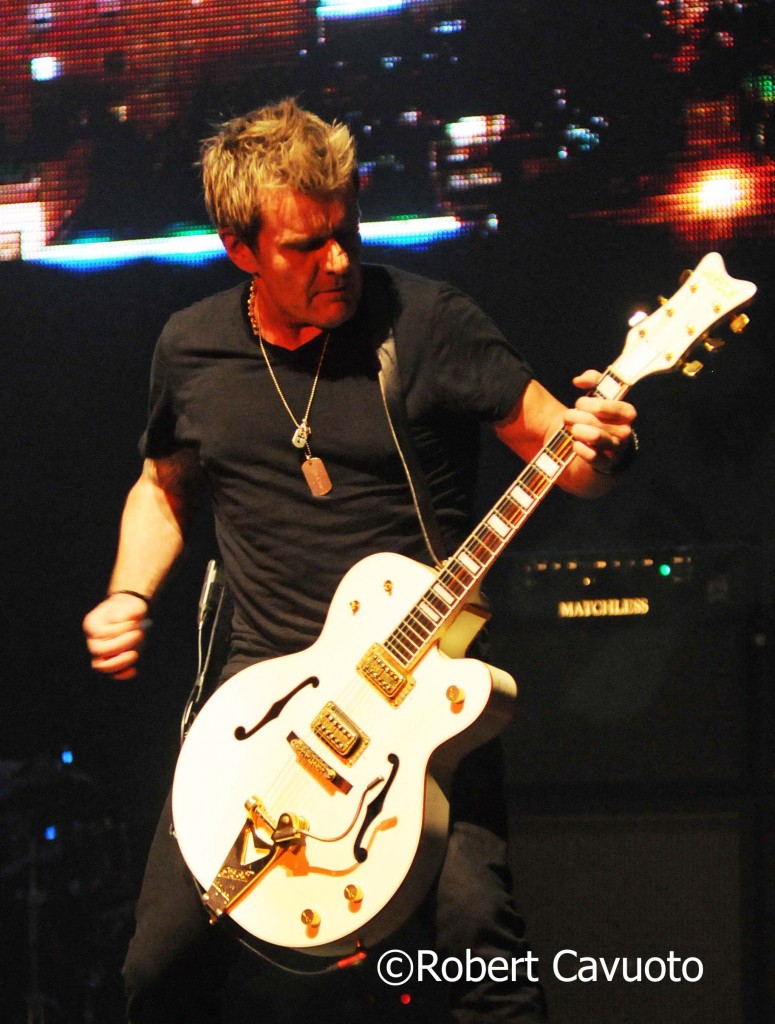 Robert: Hollow body guitars are powerful guitars: tough beasts to tame. How do you control the Falcon live?
Billy Duffy: Oh yeah, it's really, really hard and if you try to amp it like a Les Paul your gonna fail really big. First you have the shear physicality of the guitar; you're playing a big Cadillac.
The Falcon is one of the biggest Gretsch guitars. The neck is really long and once you overcome that, you introduce the classic feedback problems. So, I kind of discovered that I'm not plugging in a solid body guitar and I need to think how I amp it and how I drive those amps to control them. I need to use pedals. It's the combination of the two facets. I'm using two amps, The Valva and a Roland J120. I never used one amp with the Falcon, which was a huge part of that sound. The overdrive would come with the solos and the riffs.
It's like the idea of turning a Marshall Plexi to 100 [Laughing]. It's not going to fly with a Falcon or any guitar. I have learned with experience what I can get away with and how far I can take it. I felt I was the first guy to ever play lead Wah Wah on a Falcon.
Robert: You're truly a master at incorporating the Wah Wah pedal into leads and rhythms.
Billy Duffy: I try to. I'm not going to be the fastest guitar player or the trickiest player. I like to think I emote what I feel when I play the guitar. To play what I felt, like Mick Ronson and Jimi Hendrix. They pushed it in an emotional way from their instrument. They used it as a communication tool.
I don't want to sit at home and practice scales. I admire guys who do and their industry, but it leaves me very cold. Flying up and down the neck with their super easy-to-play guitars and their light strings. I would love to give a couple of those guys a Falcon like they do in Wife Swap. You drive my rig for a day to see what you can go to and I'll play yours to see how I do [Laughter].
It's different every night and depends on the acoustics of the room. With The Cult we are playing theater or night club conversions where they put the bass bins under the stage so you are getting super boom right under where you're standing which is not what you want to be doing.
Robert: When we last spoke you said you are always refining you guitar rig, you were using a Matchless amp and pedals you could find in any guitar store. Are there any new editions to your rig for Electric 13?
Billy Duffy: As of now, I'm pretty much going with the same rig as last tour. I might add a few more Marshall cabs on stage to fit the Electric vibe.  I haven't gotten into any new stuff since we last spoke, because I have been off the road.  I'll know as I get closer to the tour what I'm going to do. Having said that, these things could change on a dime. I'm really loving my Kalamazoo Overdrive by LovePedal. I'm all over those pedals. I still like and use the Matchless combo. I also like the Marshall into two folded twelve's.
Robert: Will the Electric 13 Tour inspire a CD that's more in-line with Electric?
Billy Duffy: That could happen. As I said earlier, we are not 25 anymore. Elements of that might filter down and I don't think it will do any harm. I can't see it having no effect. I never have any idea of what a record is going to sound like before going into the studio.