By: Robert Cavuoto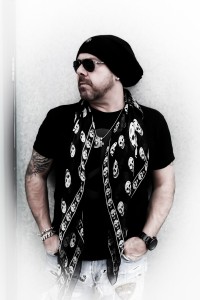 Newly-selected Rock and Roll Hall of Fame inductee, Heart, will join forces with Jason Bonham's Led Zeppelin Experience for a 2013 summer tour that will feature them together onstage for a 30-minute Led Zeppelin tribute to close out each show.
Heart sisters, Ann and Nancy Wilson, first met Jason when they performed the Zep classic "Stairway to Heaven" at the Kennedy Center Honors in front of Jimmy Page, Robert Plant, John Paul Jones and President Obama in December of 2012.
In an effort to recapture the magic of that night, the two bands have team up for a U.S. tour to provide fans with a mind blowing array of Led Zeppelin songs, performed as they were originally intended. And who better than to orchestrate this endeavor than John Bonham's son, Jason Bonham.
I had the distinct honor to speak with Jason about the tour with Heart, their song selection, his father's legacy, and playing with Led Zeppelin at the 2007 O2 concert.
******
Robert Cavuoto: Tell me how the Kennedy Center Honors spurred the tour with Heart.
Jason Bonham: There was a definite sense, between myself, the girls and their manager, that this was very cool and we should do it again.  When it was broadcast, a few other people thought the same thing. Out of the blue, we get a phone call, from Live Nation, and they were trying to figure out how they could capture the moment again.
The Zeppelin Experience plays for about 45 minutes, then Heart plays for about an hour plus and then we play together for another 30 minutes with me on drums, my guitar player and the girls from Heart. As you know, depending on the three Led Zeppelin songs you pick, that could be 30 minutes, so we thought we'd better add a few of the shorter ones, as well.
Ann's and Nancy's passion for Zeppelin, as well as mine, is not to do just the obvious ones, like "Rock And Roll," "Black Dog," and "Whole Lotta Love", but to expand on the idea and choose some of the more beautiful songs that have great light, shade, and dynamics. So, that's why some of the songs are a bit longer than others.
But, I'm glad we're going to attempt some of the classics. With more musicians onstage, we can attempt the more complicated songs. It's going to be a lot fun.
Robert: I would imagine you would have to play some of the classic Zeppelin songs for the mainstream fans.
Jason Bonham: I hope that's not what they're expecting. [Laughter]  Certain songs get played so much by other bands, I won't say names, but get played ugly. Everyone seems to attempt "Rock and Roll." For me, I wanted to stick to something from the early days. Something from Zeppelin 1, 2, 3, and Houses of the Holy.
I like to represent each album, like "Nobody's Fault but Mine" is so killer. When I watched the Celebration Day video, that's song is a highlight for me. It was so tight. I feel it's just a great song to play live. I'll be rehearsing that one with my guys. I have an interesting 45 minutes. It's made me look at the catalogue again. I really didn't go for the obvious ones. The ones I picked are still well known, but not overkill.
Robert: I would imagine when you're playing these songs; it must be quite emotional. What songs bring happier memories and which songs have more touching memories?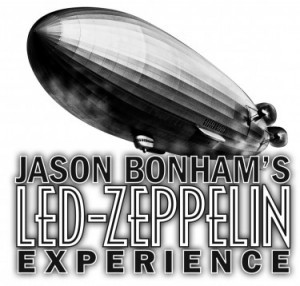 Jason Bonham: One of the hardest songs for me to play is "Thank You." I play it at my solo shows between the Heart dates. If you ever have one of those days when you're thinking about somebody, whether it be a loved one or a family member or a girlfriend . . . I'm getting emotional just describing it.
I'm actually thinking to myself now, what am I doing here? [Laughter]. Just the opening line "If the sun refused to shine/ I would still be loving you."
That gets me every time, so when you start thinking about the song, and really listening to it, it's one of those emotional moments. No matter how happy I am, I suddenly get really emotional. No matter what happens, "When mountains crumble to the sea/ there will still be you and me." It's everything that I've always wanted to say to my Dad. No matter whatever happens, he's always going to be near.
During the song there are images on the video screen of when Dad was a child, growing up with his Dad and Mom to where he meets my Mom. She's 16 and he first introduces her to his parents. Then it jumps forward to the last images I have of him, just weeks before he died, when he's laughing and smiling. He's making faces at me while I'm filming it.
I've watched grown bikers burst into tears during that part of that song. It's not only tough emotionally, but tough physically. You have to remember, I'm now 24 years older than Dad was when he was performing in the group. Now it's more physical, trying to keep up with the old boy.
Robert: What's one song that always puts a smile on your face when you're playing it live?
Jason Bonham: Usually, the opening song "Rock and Roll" always puts a smile on my face. Our singer looks nothing like Robert Plant and we don't dress up like Led Zeppelin, but this is a way of saying to my Dad, "I never got to tell you how good you were." It's my closure.
It started off as a bit of fun paying homage and its progressed three years later to a national tour. We still haven't taken it to Europe yet, but offers have been coming in from around the world. I just feel, "Wow, this something that is so much fun." So when he starts singing, you watch all these peoples' mouths drop open, "I never expected that to come out of that guy." That usually puts a big grin on my face. Never judge a book by its cover.
Robert: What do you think your Dad would think of you paying homage to his music by touring?
Jason Bonham: If he was alive I probably wouldn't be doing it [Laughing].
When I watch the Celebration Day DVD, I wish my Dad was here to watch it with me. Of course, if he was around, he'd be playing on it, not me. I totally love performing. Obviously, I seek approval from the three guys on a continuous basis. I do check in with them every now and again and say, "Are you okay with me doing it?"
Robert Planet put it, "I've never known anyone devote themselves with so much commitment to something that their father did and to do it so well, with such passion. Many kids went away from what their parents did." He said, "Your knowledge and your thirst for knowledge with questioning things is amazing".
Five years ago when I got the chance to play with them for O2, I became this Zep geek that was full of information and wanted more. They limited me to one question a day because whenever there was this moment of silence between the band I would burst with questions like "in '77 when you did this, who did this, and who did that?" They were like "Okay, shut up, no more questions" [Laughing]. At one point they looked at each other and said "He's old enough now. We can tell him some of the real things, can't we?"
Robert: I was wondering, was there ever a point when you were playing live at O2 that you realized you were playing with Led Zeppelin. I know you grew up with them and that they are your close friends, but was there ever an epiphany "I'm on the stage with Led Zeppelin"?
Jason Bonham: I was totally affected by it. When I was younger, they were just my Dad's mates. As you get older and wiser, it really becomes apparent where there held around the world as legends.
I remember having a few moments with them at rehearsals, at the end of a song, I'd look at them and go "Do you know who you fucking guys are?" And they'd look at me oddly smiling and saying "When did you become such a fan?" I said, "When I realized what my father was part of."
When you're a kid, your Dad's just your Dad and he's in a band. I was more interested in The Police. When I was fourteen, I was just starting to really get into music. It was the first time I was ever allowed to dye my hair, which is why I probably have no hair now. I dyed it white blonde like Sting and had the whole Sting haircut. He took me to see them and actually he was blown away. He became a fan of Stewart Copeland's very soon after.
So, as I grow up and come to the realization that what you think Dad was playing is not, you really have to listen to Led Zeppelin to really appreciate what he's doing, what they were all doing. Sometimes when you're a certain age you're missing what the bass player's doing. You're missing all the intricate guitar work, and the overdubs. Your ears open up, and you can absorb it easier.
I think 2007 for Celebration Day to be our first night of the tour, if it was that way, was a great first night and would have gotten even better. I feel myself, as a player from then to now, and I understand it even more now as I play it with my guys. I listen back to it and really scrutinize myself, without trying to copy it like it's just like the record. We do not want to do that.
I like to listen to all the different bootlegs and approach it with the same feeling and bombastic explosions of what they would do and where they would take it, at any point, into another dimension and just jam on a certain part. So, I try and keep that element in.
Realistically, I'm actually soaking in Dad from all the different years like a time machine.  I'm doing drum fills he hadn't built on those songs yet. They had stopped doing some of the songs like "Run," so you never know how he was going to play those songs later on in life. I take what he was doing on Presence and put on Zeppelin 2 and vice-versa.
Robert: The whole world thought that the O2 concert was going to be the kickoff of a world tour for Zeppelin. I know that Jimmy Page wanted the reunion and Robert Plant didn't. Can you provide some more insight?
Jason Bonham:  I would, but it's not really up to me to tell you. Robert gets a hard rap on this. There's a lot more to it for him. We sat down and talked on a personal level. All I will say is what Robert told me, "No matter how great it is and no matter how wonderful we play or how great you are as a drummer, it's better to have John in the band. He was such a close friend and such an integral part of the band; it would be very difficult to even consider continuing on that way. We didn't do it then or now."
I have to respect him and I understand that.  Most interviews I have done now always go to that question and becomes the headline. So I would rather not even have it in. I would rather it say "let it be".
Yes, it would be great, and I would love to do it, but I also have to respect the love that Robert had for Dad. At least I got to perform and be part of something that happened. Celebration Day release was the first time ever the name Led Zeppelin would put something out without John Bonham. It had Bonham – Jason not John. I feel hugely honored to have my name on an album that says Led Zeppelin.
Robert: I appreciate your insights and honesty. Is there a piece of Led Zeppelin memorabilia that you have from your Dad that is your most cherished item?
Jason Bonham: My mom considered them all so precious; she never allows them outside her house [Laughing].
She still lives in the house, as seen on The Song Remains the Same. In the years since Dad's been dead, she has redecorated it three times, but with the same stuff, because that's what they chose together.
Finally a couple of years ago she had a transformation and finally changed the house completely, apart from a couple of rooms that were very dear to Dad, like the bar and the entertainment room. That was a big step for her to let go.
She wasn't just replacing it with the same stuff; she was changing it forever. To her, she was finally letting go after all this time.