By: Robert Cavuoto
South America, and notably Brazil in particular, has provided quite a few important historical moments in rock n' roll over the  past few years.
Guitarists like Kiko Loureiro have harnessed their cultural influences to rock; changing our definition of rock as all things musical collide and fuse.
Case in point, KISS performing their final concert in make-up before unmasking in 1983; the Queen headlining the first-ever Rock in Rio Festival in 1985; or the continent spawning one of the world's most renowned metal bands, Sepultura.
And Brazil  is also home to prog metal vets Angra, who have steadily issued challenging, yet heavy, albums on a regular basis since 1993.
And now comes the fourth solo album overall from that band's leader, guitarist extraordinaire Kiko Loureiro – Sounds of Innocence. Running counter to today's hard-rock scene, the album, like its predecessors, is completely instrumental.
I was able to catch up with Kiko to talk about the inspiration behind his latest CD, Sounds of Innocence, and the musicial influences that shaped this guitar virtuoso.
 ******
Robert Cavuoto: Who have been some of your formative influences?
Kiko Loureiro: Basically it all started with Led Zeppelin. I was really into them. And then came Iron Maiden, Metallica, Black Sabbath. Then I discovered  the guitar players such as  Jeff Beck, Hendrix, '80s guitar heroes like Steve Vai, Joe Satriani, Paul Gilbert, Yngwie Johann Malmsteen and Greg Howe.
After that was amazing jazz/fusion guitarists like Allan Holdsworth, Benson, Scofield and Pat Metheny .
All of these combined with my great appreciation of Brazilian music, so composers such as Tom Jobim, Villa Lobos, Edu Lobo, Caetano Veloso, Gilberto Gil, Hermeto Pascoal and Egberto Gismonti are definitely part all of my formative influences.
Robert: Being from Brazil, how has that type of music influenced and inspired your playing and how has it helped you shred?
Kiko Loureiro: I'm Brazilian, so all melodies and sounds of the super rich Brazilian music is something that always touched  me deeply, they are kind of intrinsic to my music and me.
The chords and harmonies of the Brazilian music sounded as complex to me as the fast solos of the american guitarists, so naturally, I was intrigued and felt I needed to know how to play it.
In a sense I think I always had the same respect and appreciation for our music,  as I had for the international rythims, so this has definitely helped shape my songs to be mixed in styles, something that,  still today, is not very common among Brazilian rock players.
Robert: Tell me a little about how this solo CD came about.
Kiko Loureiro: The album, Sounds of Innocence, came out 2012. It really recorded in many places, my parts were recorded in Finland, where I was living at the time. It was mixed in Germany, the drums were recorded in California, by Virgil Donati and bass was recorded in Brazil by Felipe Andreoli.
Other guests such as Doug Wimbish [Living Color] recorded in New York and percussion was done in Brazil.
There are times that I compose a lot and suddenly I have this urge and need to record the songs. I want to produce something and show people my ideas, concepts and musical thoughts. It 's something that makes me feel alive.
It's an intense moment, very creative, quite stressful, but very rewarding. So in the end of 2011 I  started getting together all my songs  ideas and started to prepare a full demo [programmed drums, keys, guitars etc.], very demanding work.
Early 2012, I contact Virgil Donati to record the drums for me, then the whole project took off from there.
Robert: Your music merges hard rock with jazz and fusion, tell about that mixture of styles?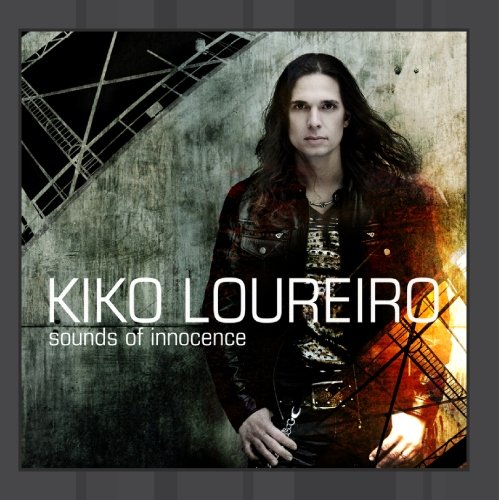 Kiko Loureiro: I always had a passion for music, not necessarily one style or genre, but all music. Rock was my favorite when I was a teenager, but Brazilian music was always very present.
Fusion and Jazz came a bit later during my pursuit to understand more sophisticated music and improvisation.
I keep listeningto many different other styles and I'm always open minded about a new sound,. I believe this is really reflected in all my compositions.
Robert: You mentioned that this CD is very personal to you.
Kiko Loureiro: All of my solo CDs are really personal to me, and this was made very clear to me in this latest album.
I feel that the more experienced you get the less naive you get regarding music, composing, music business and etcetera, the more difficult it becomes to have a natural and genuinely creative flow.
To me, writing music is really a process that takes you back to the innocent times, where everything is possible, with no cynicism.  Playing guitar and composing like it was my first album attempt, like a child would play.
Not caring much if  others will like or not, if it has been done already or not, if it's technical enough, if it's modern enough  and the list goes on and on. Experience can  block the creativity. So it 's good to find the balance and I feel this álbum is balanced in that sense.
Robert: Where do you get your inspiration from , when writing songs?
Kiko Loureiro: Difficult question because it can be anywhere and anything. Can be the music I'm listening to, or something I've been listening for sometime in my life.
The main thing is to get the right state of mind to compose and when it comes, to let it flow. Just like a dream, when it feels real, and it mixes the images from a precious day with something from your past.
Robert: There is a lot of diversity on the CD from prog metal on "Conflicted" to a more romantic/melodic song like "Ray of Life", please tell us about the decision to explore multiple styles?
Kiko Loureiro: I just like to feel free and explore all the directions, so when I play different songs like these ones, it comes naturally. I even composed some more songs completely different from those two, but I didn't put on this album.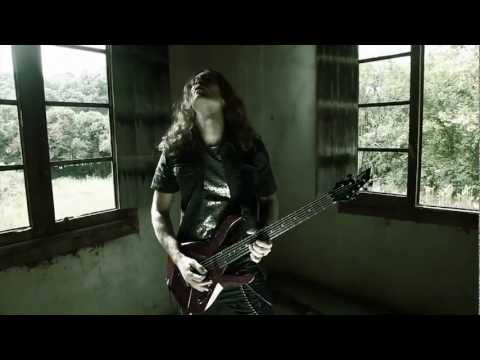 Robert: How does your playing styles differ between your band, Angra, and your solo CDs?
Kiko Loureiro: I believe the compositions are the difference, though with lots of elements in common.
Angra was the place where I learned how to compose, the laboratory where I could experiment lots of ideas. On my solo albums I try to disconnect from that, to make it different. Not an easy job.
Robert: You are a fantastic lead player ,but also an extraordinary rhythm player, it really reminds me of James Hetfield. Was he ever an influence on your solid rhythm playing?
Kiko Loureiro: Thanks…I don't think I'm good rhythm player like James Hetfield. I was always more focused on improvising and soloing. I love James, he's the best! And yes, I'm very influenced by Metallica, for sure.
Robert: What lies on the horizon for Angra?
Kiko Loureiro: We did the 70,000 Tons of Metal Cruise and we will do a festival in Brazil next month. We 'are not very active, but surely, we will tour South America in 2013.
Robert: Any plans to come to the U.S. as a solo artist or with Angra?
Kiko Loureiro:  As a solo artist, yes. I'm living in California and I'm starting to work in the U.S., checking the possibilities. I've been reheasing with Virgil Donati and working on realeasing my stuff and touring soon.
Robert: Are you a fan of Sepultura and Witch Hammer, being Brazilian metal bands?
Kiko Loureiro: Yes, I like Sepultura. They were very influential and a reference that a Brazilian band can succeed worldwide.
Robert: Being from the U.S., and not immersed in the Brazilian culture, who are some hot metal players that we should keep an eye out for in the U.S.?
Kiko Loureiro: Metal bands I could say: Sepultura, Torture Squad and Krisium. For guitar players, I'd mention Edu Ardanuy and  Brazilian music masters Yamandu Costa, Chico Pinheiro and Hamilton de Holanda.