By: Staff
A globally recognized jazz guitarist, and Guitar International Editor-in-Chief, who has taught and played throughout the U.S., U.K., Canada and Brazil, has joined the University of Chester's Performing Arts Department.
Dr Matt Warnock, who is known to hundreds of thousands of guitarists via his teaching website mattwarnockguitar.com, has been appointed as a Lecturer in Popular Music Studies at the University of Chester.
He will be teaching in the various modules of the undergraduate degree, working particularly with ensembles and guitar students.
Dr Warnock said: "I am excited to be joining the established and growing Popular Music programme at the University of Chester. The calibre of students and staff has really impressed me, and I am looking forward to working closely with this talented group of performers and educators.
"Having taught in higher education programmes in the US, Canada and Brazil as a full-time Professor and through workshops and clinics, I have seen a wide variety of degrees and institutions. I can honestly say that the programme at Chester stands out to me as being one of the most professional, beneficial and organised that I have ever worked with. It is a true pleasure to be a part of this exciting course."
Professor Darren Sproston, Head of Performing Arts at the University, said: "Matthew's role is significant for Popular Music, which has seen considerable growth in terms of student numbers since its inception. His professional practice as a musician and educator will complement and enhance the already impressive staff-base which exists in the subject area and across the Department."
Dr Warnock has been awarded degrees from McGill University (Montreal) and Western Michigan University (Kalamazoo), culminating in a Doctor of Musical Arts in Jazz performance from the University of Illinois at Urbana-Champaign
While at Western Illinois University (WIU), Dr Warnock created the WIU International Guitar Festival, which featured clinics by luthiers, historians, music business professionals and concerts by performers from the U.S., Canada and Brazil.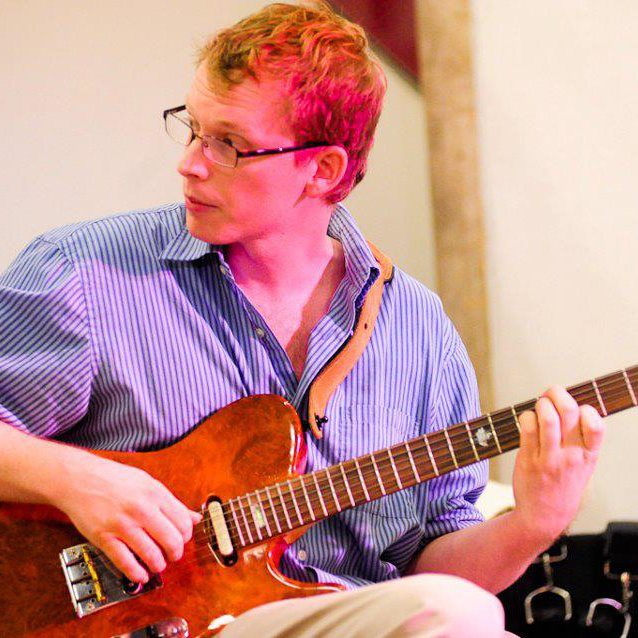 Published by Mel Bay, Hal Leonard, Just Jazz Guitar Magazine and All About Jazz, Dr Warnock has also released three self-published jazz guitar teaching books, as well as two apps for iPhone, iPad, Desktop and Android platforms.
His current research interests lie in the use of social media, and in particular social currency, by independent artists to promote and build their careers online in the 21st century.
He also works with software developers to research the possibilities that phone and tablet applications have in the realm of modern music education.
Visit www.chester.ac.uk/departments/performing-arts/staff/m-warnock for his biography.