By: Mark Riva
I went to see acclaimed Italian guitarist Peppino D'Agostino at McCabe's Guitar Store, in Santa Monica, California, and was treated to a front row seat. D'Agostino is a hot ticket live performer in North and South America and Europe who has been charming audiences with his captivating full-bodied performances for some time.
The native of Italy has made his considerable international mark as an artist on the guitar since he arrived in America some 24 years ago.
On Nine White Kites, his most recent release and 15th overall, we find the consummate craftsmen offering up another inspired collection of picturesque compositions with a highly textural sound Pierre Bensusan calls "generous, lyrical and abundant.
"In addition to technical prowess, D'Agostino displays a broad stylistic range in work spanning classical to pop and incorporating a spectrum of folk, ethnic and world styles.
The show is launched with the soaring finger-picking of "Nine White Kites" and the image of freedom and purity comes shining through.On "Mediterranean Spark," D'Agostino sets free the guitar's percussive voice as a battery of acoustic resonance with many visceral effects.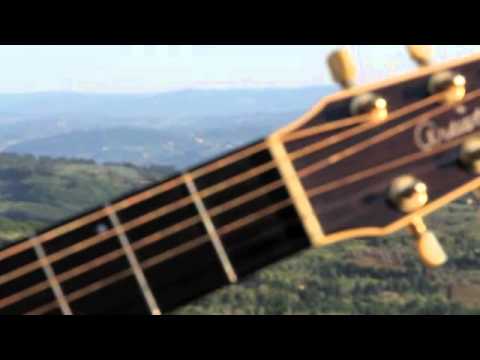 "Cowboy Minestrone" pays a happy homage to country picker Jerry Reed that has the crowd "hee-hawing" with delight. Peppino's Ennio Morricone medley begins with the delicate and heartfelt "Once Upon a Time in the West" with visions of Claudio Cardinale melding into a brilliantly minimalist interpretation of "The Good, Bad and the Ugly," completing the Spaghetti Western with passion and eloquence.
"I play Brazilian music, Irish music, country music, blues, ragtime, classical," D'Agostino says of the many styles that inform this "Minestrone music" as he calls it, a hearty melange of colors and flavors absorbed from cross-cultural travels blended with his international roots along with inspiration from such diverse players as Paco de Lucia, Leo Kottke, and Carlos Santana. D'Agostino hits his stride on "Ponteio" from the 1988 album, Sparks, forging into fresh territories that intrigue and inspire.
Unique chords emerge from the open tuning on "Sardinian Dance" and simulate an Italian bagpipe with three canes: one that drones and the two others for melody and harmony.
"Jump Rope" employs a bluegrass banjo technique and an off-beat riff that builds to a peppy Appalachian dance with a dash of Arabesque and a nod to Steve Howe's "The Clap". Then we journey for the first time to the "Grand Canyon" and are blown away by its majesty and images of rolling hills, river rafts and hot-air balloons.
From 2008's, Made in Italy, D'Agostino's travelogue through the songs and composers of his homeland, "Fluda Bagadia" is an up-tempo jig with Greek Isle spices and shades of Jimmy Page showing off a highly capable finger-style player with a gift for brisk dynamics and the tenderest subtleties that reveal for the active listener the deeper movies of their mind.
And rightly D'Agostino invites us to close our eyes as we take in the beautiful "Blue Ocean" riding on warm synth-guitar waves into golden slumbers. Peppino closes with "Closer To Heaven," a contemplative masterpiece and hopeful, uplifting lullaby delivered with the simple yet empowering line: "Because heaven is here if we want it."
Heavenly was the feeling as sound, music, thought and emotion converged to wash over me with the kind of warm fuzzies you would expect from a live Peppino D'Agostino show.If there is one acoustic guitarist to experience so intimately, he is right up there with a big year ahead that includes the release of Begin, the debut CD of the Pacific Guitar Ensemble featuring his steel string guitar alongside eight nylon string classical masters. Then look out for his A.C.E.S. tour in 2014, an "acoustic classical electric synergy" featuring guitar-greats Sharon Ibsen and Paul Gilbert. For more information see Peppino's website HERE.