By: William Clark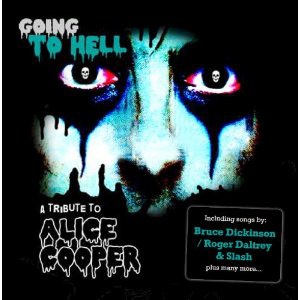 Alice Cooper, the proclaimed King of Shock Rock, has been dominating the stage and the studio for over five decades. Between his instantly recognizable lower-level falsetto, to his captivating theatrical stage performances and countless rock radio classics, he remains one of the world's most powerful and beloved hard rock frontmen.
His music has inspired many of the greatest rock bands that would follow.
And now, a dizzying list of iconic rockers come to pay homage to this tempestuous musician in Going To Hell: A Tribute To Alice Cooper.
The combinations of musicians across the entire rock spectrum that come together on this album never cease to stun me.
Kick starting the disc is "School's Out", which is taken over by Dave Mustaine and Marty Friedman from Megadeth, as well as Eric Singer of KISS on drums.
While staying true to the original version of this classic hit, it's still injected with a little metalholic jolt when it's sung by Dave Mustaine. We remain at freight train speed, as the album transitions into "No More Mr. Nice Guy", which proudly features Roger Daltrey of The Who on lead vocals, and who else but Slash on lead guitar.
Any Alice Cooper fan will be able to tell you how influential, dynamic and downright mind blowing every album "The Coop" has pushed out to date, but none more so than his 1975 classic record, Welcome To My Nightmare, which was recently reimagined  in 2011 with a sequel.
The gloomy title track slowly introduces you to the freakish world haunting Alice's creative mind, filled with dark illusions and hallucinations. Now, picture this song being sung by none other than Ronnie James Dio. This thought is powerfully brought to life on Going To Hell, with Dio's dynamic range and vocal abilities easily allowing this cover to come close to topping the original.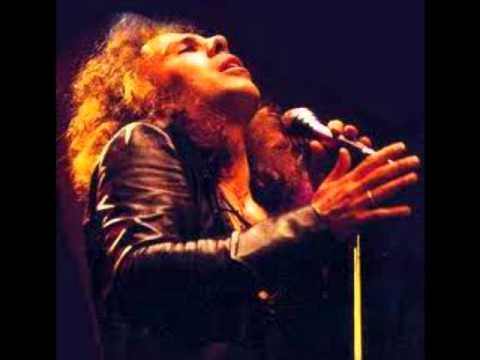 What's even more standout about this release is the fact that not only are these well-worn tunes perfectly revisited by some standout musicians, but they actual suit the singers that are covering them.
Take for example Vince Neil's and Mick Mars' cover of "Cold Ethyl". Motley Crue are well known for their rambunctious, youth-gone-wild attitude in their music, and this same energy is directly applied to the appropriate moments in this song; so well, you would almost think it was a Crue original. How I've never heard these revisions before is beyond me. However, the album was thankfully reissued under Cherry Red Records last year, so these stirring cover songs are now available for fans to grab and enjoy, once again.
The rest of the album features countless more noteworthy tracks, with contributions by Dee Snider of Twisted Sister, Joe Elliot and Phil Collen of Def Leppard, and Adrian Smith and Bruce Dickinson of Iron Maiden.
But, to keep things relatively short and sweet, Going To Hell: A Tribute To Alice Cooper, is a righteous album that shows some amazing musicians giving their thanks to Alice in the finest and most appropriate way possible. And it's a must have for any hard rock and heavy metal music fan.
Format: Audio CD
Original Release Date: April 17, 2012
Label: Cherry Red Records
Tracks:
1) School's Out (feat. Dave Mustaine and Marty Friedman of Megadeth)
2) No More Mr. Nice Guy (feat. Roger Daltrey and Slash)
3) Welcome To My Nightmare (feat. Ronnie James Dio)
4) Bed Of Nails (feat. Children of Bodom)
5) Dead Babies (feat. Iced Earth)
6) Black Widow (feat. Adrian Smith and Bruce Dickinson of Iron Maiden)
7) Roses On White Lace (feat. Michael Romeo of Symphony X)
8) Eighteen (feat. Don Dokken of Dokken)
9) Cold Ethyl (feat. Vince Neil and Mick Mars of Motley Crue)
10) Under My Wheels (feat. Joe Elliot and Phil Collen of Def Leppard)
11) Billion Dollar Babies (feat. Phil Lewis and George Lynch)
12) Elected (feat. Duff McKagan and Matt Sorum of Velvet Revolver)
13) Only Women Bleed (feat. Glenn Hughes and Paul Gilbert)
14) Go