By: William Clark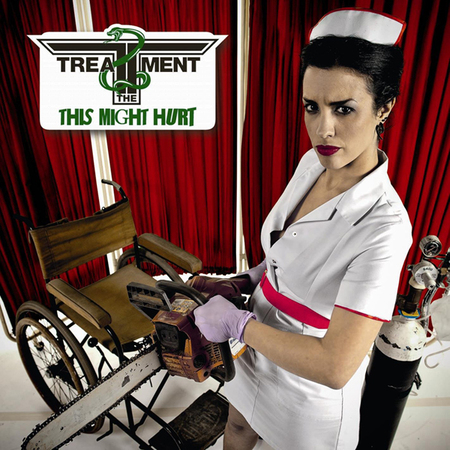 Dominantly showcasing crunching distortion-soaked riffage and a dynamically powerful hard rock vibe, The Treatment, are proving more and more to be a musical force to be reckoned with.
By combining such clear musical influences as Guns n Roses and Motley Crue, alongside their own unique style of rock 'n' roll, they give other modern pop rock bands a swift kick in the *cough* with their debut album, This Might Hurt.
Immediately, you can tell The Treatment are truly something else, as the disc kicks off with "Departed", boasting some contagious percussion work and raging guitar work, which is bearing some early symptoms of the blues rock vibe.
Vocally, I would say lead singer Matt Jones would fall somewhere between Axl Rose and Dave King, of Fastway.
This helps provide each track with a slight nostalgic sound and feel; however, Matt proves that he's much more than just a Dave King wannabe, by adding some sheer amounts of enjoyable character and personality into his own personal style, and is also what helps set The Treatment apart from any other '80s hard rock revival band out on scene.
"I Fear Nothing" features some killer shredding, with lead guitarist Ben Brookland taking on a persona most similar to that of Apocalyptic Love-era Slash.
Another standout track off the disc is "I Want Love", which proudly boasts a catchy chorus and top notch soloings..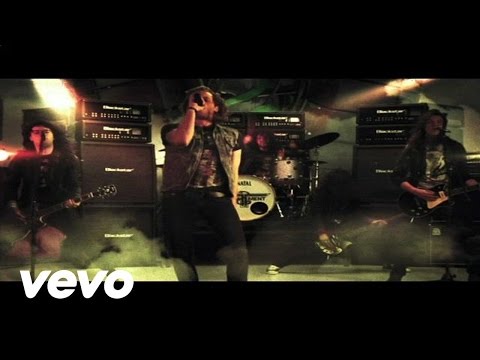 This Might Hurt was just recently reissued, this time with a special alternate cover and two new bonus tracks. Out of the two, I saw myself falling more in love with "I Will Be There", probably because of it's significant resemblance to Appetite For Destruction-era GNR.
But, don't let that take away from the strengthy acoustic rendition of "Just Tell Me Why"! Overall, The Treatment are making some bold first impressions with This Might Hurt
Between it's raging riffage and screaming vocals, the only limit for this band is the emergency room! Any classic hard rock fan would prove wise to give this new release a listen, as this album would be the perfect edition to any rocker's music library.
Format: Audio CD
Original Release Date: July 17, 2012
Number of Discs: 1
Label: Spinefarm Records
Tracks:
1) Departed
2) The Doctor
3) I Want To Love
4) Just Tell Me Why
5) D***k, F**k, F***t
6) Nothing To Lose
7) Shake The Mountain
8) I Fear Nothing
9) Winter Sun
10) Lady Of The Light
11) Road Rocket
12) Stone Cold Love
13) I Will Be There (Bonus Track)
14) Just Tell Me Why (Acoustic Version/Bonus Track)