By: William Clark
Michael Schenker has spent the past four decades as the lead guitarist for some of the biggest names in rock and roll, such as The Scorpions, UFO, and MSG.
He would go on to assist in creating some of the most gripping tunes in classic rock and hair metal history, with his consistent craving for creativity and experimentation bringing him to front some forceful and inventive bands.
And it seems that right from the start, Michael was destined for rock greatness. His first gig was at the age of 11, in which he manned lead guitar duties and played nightclubs with a little known band called The Scorpions.
At the age of 15, Michael took a major role in shaping what would become The Scorpions' debut album, Lonesome Crow.
Soon following, he was snatched up by UFO, and quickly began catching the world's attention with the rampaging riffage he generously slathered across such classic rock hits as "Doctor Doctor" and "Rock Bottom".
Michael Schenker would soon become a known quantity as he continued to mesmerise the eyes and ears of metal world.
However, Michael's craving for creativity steered him to pursue other things, and he left UFO to form his own band, The Michael Schenker Group. The power hits kept coming from Michael, with such tunes as "Armed and Ready" and "Anytime", where his songs got heavy rotation on the airwaves.
Michael Schenker is back, but now with a new project that focuses on the critically acclaimed live concert, Temple of Rock: Live In Europe, on Blu-ray, DVD, and CD.
A short while ago, I had the pleasure of sitting down with this guitar stormbringer to talk about his new DVD, his personal taste in gear, and his history in the music business.
******
William Clark: What was the driving force behind Temple of Rock: Live In Europe?
Michael Schenker: Well, first off we've had some very interesting lineups on this tour.
During the Tilburg show, we had a little Scorpions reunion with Herman Rarebell on drums and Francis Buchholz on bass, as well as Doogie White from Rainbow, on vocals. When we played the High Voltage Festival, we had Michael Voss on vocals and Elliot "Dean" Rubinson, who owns Dean Guitars, on bass.
Like I said, we had these very interesting lineups and very successful moments while out on this tour, so we wanted to try and capture some of those moments for fans to enjoy. So, we recorded both of these concerts for this DVD, but mostly focused on the Tilburg show.
William: Did you find it difficult to pick the setlist knowing that it's going to be filmed for a theatrical release?
Michael Schenker: Actually, the setlist wasn't really an issue for me. Normally I have an idea ahead of time about what this tour should be about, and that's a little bit of everything, from the songs of my past to some of more recent stuff.
William:  Talk to me a little about the special guests that came out during this particular show.
Michael Schenker: Well, when we played the High Voltage Festival, we had my brother, Rudolf Schenker, come up on stage and play "Rock You Like A Hurricane", and a few other songs with us.
Then we had Doogie White and Scott Jeff Soto come out onstage and perform "Doctor Doctor" with us. When we went over and played the Tilburg show, we also had Michael Voss come out and sing "Hanging On", which is off of the Temple of Rock album.
William: I know that there has been some tension between you and UFO in the past. What was it like playing live with UFO bassist Pete Way during the High Voltage Festival?
Michael Schenker: Ah! That's another one. This may sound a little bit confusing, but we did a U.K. tour with Black Country Communion, and Pete Way would come out every night as a special guest, playing two or three songs with us.
He really became part of the tour, and it was just a great time. So, when we went and played the High Voltage Festival, we went and invited him to come and play with us again.
William: What sort of gear do you prefer to bring along when you're on the road touring, particularly for the Tilburg show?
Michael Schenker: You know, I use a very simple setup when I go out and play shows. It's just basically just a '51 Marshall, a backup amp, and just a couple of delays and choruses. That's pretty much it, I try to keep things relatively simple when I'm out on the road.
William: Just an oddball question: How close are you with William Shatner?
Michael Schenker: [Laughs] Well, it's really funny how that came about. When we were working on the Temple of Rock album, Michael Voss came up with this insane sounding intro.
I just really liked it when I first heard it. So, I said to Michael, "You know, if we could find a famous actor with a big voice, it would be fantastic to have their voice open up the album". And just a couple of days later, I get a phone call, and I'm asked to go and play on William Shatner's rock album, Seeking Major Tom.  And I said, "He's exactly what we're looking for! Can you please ask William Shatner if he would record an intro to my new album?".
And so eventually we decided that if he would record the intro for our album, I would go ahead and play on his! I was already familiar with William's work, and he's a great actor, so it was a real honor to have him on my solo album.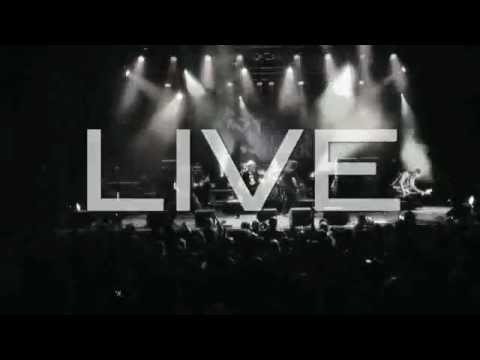 William: Speaking of Temple of Rock, If you had to play favorites, what is your favorite track of that solo record?
Michael Schenker: I really like "Before The Devil Knows You're Dead", and I also like "Hanging On". After all of this time that the record has been out there, those tracks have really been sticking around and been catching on with the fans. They're really unique pieces to play live, and they also hold some great energy.
"Hanging On" has Michael Voss on lead vocals, and "Before The Devil Knows You're Dead" has Doogie White, and think their vocals turned out great. "Hanging On" was actually the last song written for the album, and I wrote it on a train on my way from my lawyer to my mom.
It was just during this 20 minute train ride, and I wasn't really even thinking about putting it on the record, let alone thinking it would soon become this outstanding song amongst the fans!
Those two songs are the ones that are really sticking out. But I don't really listen to the album much more. I just keep moving forward, and staying occupied by being a song creator and focusing more on the "now" rather than the past.
Usually when I make an album, I kind of just keep working on more songs and moving forward instead of going back and listening to the same tracks over and over again.
I'm doing so many different things that I start forgetting about those fine details, and I start to the see the album as just one piece, an adventure where I can just waive my guitar work throughout the entire piece and balance things out evenly from that perspective instead of just song-by-song.
William: At what point in your career did you realize that your playing style was unique?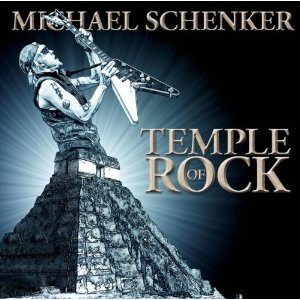 Michael Schenker: When I was 17 years old, I somehow decided not to copy anybody else's playing style anymore. I knew what I wanted in music was to have fun discovering things, much more than just copying someone else. So that was my joy, discovering new things in music and being creative.
And throughout my music career, I feel like I have been on a discovering journey. I never really stopped and thought, "How am I going to make my playing sound unique?".
I just wanted to discover new things in music, and that's what I enjoyed doing.
That is the fun part about music for me. It was afterwards that people started to point that out, maybe around the No Heavy Petting and Lights Out time period of UFO.
That's when I was being told that people were calling my sound "unique" and "original". And so I told myself, 'Maybe because I keep trying to go and discover things in music".
So I just kept doing what I enjoyed. When I found out years later that my playing had inspired a whole new generation of metal guitar players, I was really surprised! I was helping inspire a whole new generation of guitarists just by being myself! [Laughs]
William: Do you have a preference of being a solo artist as compared to being part of a band?
Michael Schenker: In the beginning, being a guitarist, being part of a band and making records was my dream, my first real goal to shoot for.
And as I was coming towards the end of my time in UFO, we had put out Strangers In The Night, I started to realize that I wanted to experiment and do things you can't really do when you're part of a band.
In a band, you have all of the other band members pulling on one string to do the same licks and soloings for each song to help boost albums sales, etc. But, I really have more fun experimenting with music, and trying to do things you can't necessarily do in a group situation.
So, I found it very important for me to experiment on a musical and personal level, and to have more freedom for creativity.
Now that I have been able to experiment musically, at this point in time I have to say that I enjoy both. I have been in situations now where we had more than one lineup on the same tour and remain solid. I've been able to establish relationships with the same band members for years and years and continue to have great experience with them. So, I really enjoy the group situations these days as well.
William: What are some of the challenges of being a professional guitarist that many upcoming musicians may not be aware of?
Michael Schenker: It all depends on the person itself, and what they expect to get out of being a musician. If you don't expect anything and you just enjoy being a musician for the music, and just be yourself then you just do what you do.
But, if you have an expectation of doing things a certain way and then getting a particular outcome, then you're put under pressure and it becomes a whole different experience. It's all based on what one's vision is and what one wants to achieve.
William: Any advice for aspiring guitarists and musicians?
Michael Schenker: Well, again it depends on who you are. But, for me personally, I think that the best thing in music is to just be myself, and enjoy discovering new things on a musical level. Express something in a way that only you can express it. If I express something from the depths of my being, then I am adding a new color to life for people to hear that nobody else is capable of doing the same way.
Each individual has a different perspective, their own unique understanding of things, and I feel it's important to let that out through your music. Make your music like a statement, saying, "This is how I feel". "This is how I put notes together". Use your music to make an expression that shows your unique way of feeling things.
William: That is some great advice. Throughout your career, you've performed with some great bands, such as The Scorpions, UFO, and MSG. Is there a band that you would like to join, or ever consider joining if there was an opportunity?
Michael Schenker: I am open to anything great. UFO are great, The Scorpions are great. I just jammed with Vinnie Paul, Sammy Hagar and Michael Anthony, and it was just fantastic!
We were in Las Vegas receiving a music award, and we went up onstage and performed "Rock Candy" by Montrose. And it was amazing! It was a very inspiring moment, you know? The drumming was incredible, and the bass playing, and Sammy, all of that was just a very interesting combination and a very powerful experience. I would love to do something else with people, like Sammy again.
William: Would you ever consider joining Chickenfoot, if Sammy or Mike approached you?
Michael Schenker: I have for some time considered at some point of doing a blues rock album, and I think to have an incredible drummer and I have that vision, and to having a great bass player, and someone like Sammy Hagar or somebody with a great blues voice and do a blues-rock album.