By: William Clark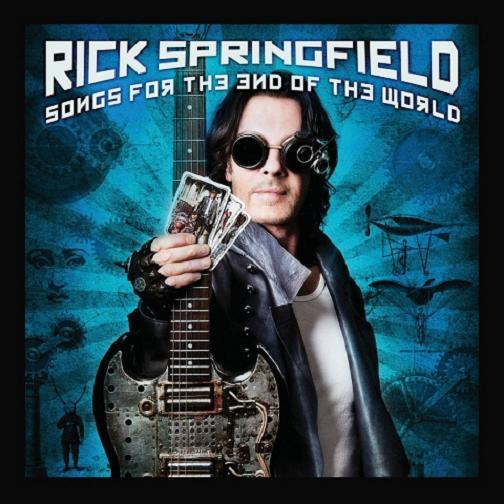 Best known for the chart topping and award-winning "Jessie's Girl", Rick Springfield has returned to 2012 with a new album filled with dynamite, radio-ready tunes boasting some classic muscled rock with his melodic pop vocals.
The title? Songs For The End Of The World .
The album rocks from the first moment you pop in the disk.
And if Rick is trying to say anything with his new record, it's that he's definitely come a long way musically since his pop-rock classic  "Jessie's Girl". The album still has that pop flavor to it, even an '80s vibe going, but there's a bit more crunch to chew on.
You'll search this album and be able to instantly jam alongside Rick's hard edged guitar licks and haunting choruses.
"Wide Awake" opens this new masterpiece with a crackling bang, possessing a terrific, poppy chorus masked behind distortion filled guitar licks and raging, yet comforting vocals.
And I'm sure that Mr. Springfield is setting down somewhere right now laughing to himself about how he easily fooled his listeners with some of these track titles.
The names of such songs as "Our Ship's Sinking", "I Hate Myself", and "My Last Heartbeat" have you preparing for a depressing ballad, but instead are overflowing with surprisingly upbeat lyrics and some plain happy sounding guitar licks.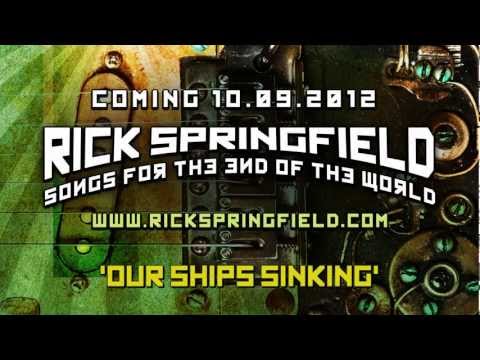 What came as a real surprise to me is that Rick Springfield is now in his 60s. The energetic performance he gives vocally and on guitar throughout the 17 new tracks proudly showcased on this new release made age a non-factor.
Overall, I have to say that Rick gives the performance of his career with Songs For The End Of The World that any fan will easily be able to fall in love with, and just as readily appeal to listeners who crave an upbeat melodic rock music experience.
Format: Audio CD
Original Release Date: October 9, 2012
Number of Discs: 1
Label: Universal Music Enterprises
Tracks:
1) Wide Awake
2) Our Ship's Sinking
3) I Hate Myself
4) You & Me
5) Gabriel
6) A Sign Of Life
7) My Last Heartbeat
8) Joshua
9) Love Screws Me Up
10) I Found You
11) Depravity
12) One Way Street
13) The Bug (Bonus Track)
14) Let Me In (Bonus Track)
15) Her Body Makes Vows (Bonus Track)
16) Lust (Bonus Track)
17) Jet Final w/ Fade (Bonus Track)