By: William Clark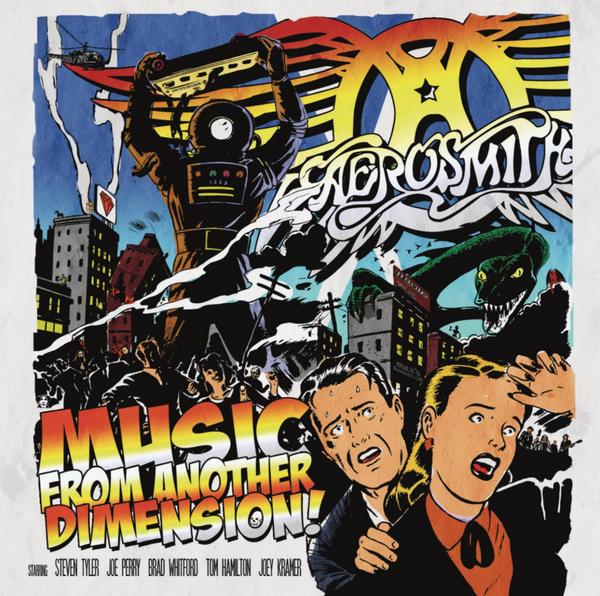 Aerosmith, whose aliases include The Bad Boys From Boston and America's Greatest Rock and Roll Band are back at it.
It's hard to believe the guys have been rocking and rolling since the early '70s, but today you can't  mention rock 'n roll without these guys coming to mind.
They've created some of the most hardest hitting rock tunes in history, have been inducted into The Rock and Roll Hall of Fame, have their own roller coaster. You know, the small things. They are most loved for their hard, blues rocking groove and slamming choruses, yet best known for such adult contemporary radio hits as "Cryin" and "Don't Wanna Miss A Thing", which scattered the Aerosmith albums of the '90s and early '00s.
Just as old school diehard fans first began anxiously craving another edge driven Aerosmith record, the band seemed to vanish. Throughout the past eight years, several attempts for an Aerosmith return have been halted. The reasons? Drugs, women, egos, year-long feuds.
Although the fact is Aerosmith just wouldn't be Aerosmith without those things, it's a shame these became major impediments to releasing a new album. Finally, the dudes have emerged from their musical hibernation after nearly a decade, bearing a gift – their highly anticipated comeback: Music From Another Dimension.
Even though it's great to hear that Aerosmith finally pulled this off, is this the hard rocking sequel to Toys In The Attic or Permanent Vacation that longtime fans have been dying for? Or is this just another radio friendly batch of pop-rock ballads?
It's actually both. When you first push play, your anticipation is slowly built up when a spoken word intro ripped from The Twilight Zone comes ringing through your speakers. Before you know it, the dominating drum beats of Joey Kramer hit you harder than a freight train as we head into the heart pounding "LUV XXX".
Rocketing Joe Perry guitar riffs, jungle cat primal screams, and a headhunting chorus smacks you upside the head out of the blocks, allowing us smiles knowing that Aerosmith has loaded up with its classic signature sound.
"Beautiful" is an adrenaline-fueled tune, featuring a chorus filled with electrifying vocal harmonies. This track is definitely reaching into Aerosmith's wilder, previously uncharted side, so some early fans may need to launch it a few listens before it really kicks in. "Street Jesus", "Lover Alot", and "Legendary Child" are a few standout songs that should appeal to fans of the band's more seasoned releases, as they're filled to the brim with racing riffs and a pulverising pace.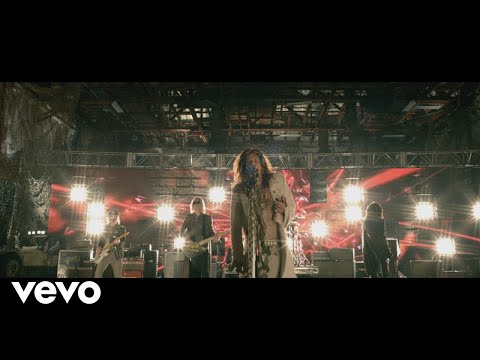 I was happily surprised to find that Music From Another Dimension marks the hardcore return of Joe Perry-fronted Aerosmith tracks. First off is "Freedom Fighter", which is a jamming tune with a crunching blues rock that sounds in line with something you might expect from Ted Nugent. Flawless gritty-style vocals from Joe on this one, which complements his slide guitar playing perfectly.
Even more surprising is that  Joe Perry gets lead vocals on two tracks. "Something" is a creative tune that bears some strong resemblance to Beatles harmonies, but with Joe hot with angry lyrics like, "Something tells me that you have everything you need, but all you want is more!".
I'd really be pushing it if I didn't honestly expect at least one ballad on a new 2012 Aerosmith album. But four?
Even though there may be three ballads too many on Music From Another Dimension, there are still a few highlights. "What Could Have Been Love", which some might also call "Don't Wanna Miss A Thing Part 2", is by all rights is a gripping ballad, and the only way it could be better is with one of Joe Perry's epic solos.
"Another Last Goodbye" also caps off the new record, and although a ballad might not have the raunch one might want out of a rock album, the song wields enough clout to close the album perfectly.
But overall, is this the best album Aerosmith has ever done? Absolutely not. But is Music From Another Dimension a really good return-to-form for a great rock and roll band? Absolutely.
It's definitely worth checking out for yourself, and no matter what kind of Aerosmith fan you are, you should be able to find at least a song or two off this new release that you can crank at full volume and fall in love with.
Format: Audio CD
Original Release Date: November 6th, 2012
Number of Discs: 1
Label: Columbia Records
Tracks:
1) LUV XXX
2) Oh Yeah
3) Beautiful
4) Tell Me
5) Out Go The Lights
6) Legendary Child
7) What Could Have Been Love
8) Street Jesus
9) Can't Stop Loving You
10) Lover Alot
11) We All Fall Down
12) Freedom Fighter
13) Closer
14) Something
15) Another Last Goodbye