By: William Clark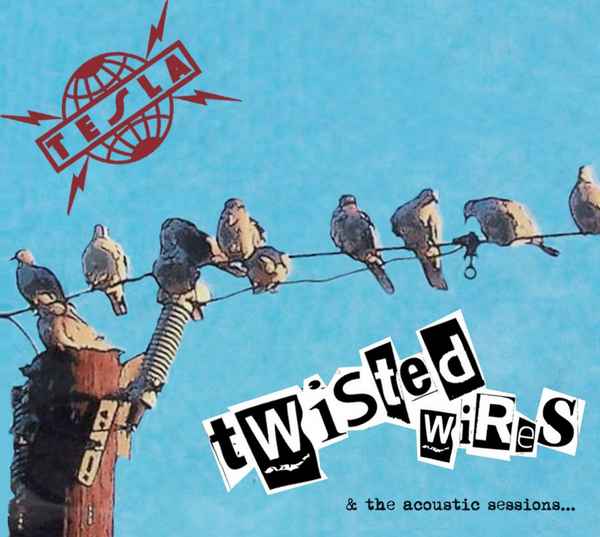 When these hard rock icons first manipulated the radio waves back in the late '80s with such staples as "Edison's Medicine" and "Hang Tough", the name Tesla would make a mark that would  forever entwine their music in VH1 and Hair Nation rotations.
Taking their name from the mastermind of electricity, Nikola Tesla, science's own rock and roll band would take the nation by storm with their rampaging guitars and shocking lead vocals.
Now, Tesla is back to electrifying the world with Twisted Wires, which has the band going back and revamping some of their biggest hits and deepest tracks acoustic style, as well as introducing a few new gems, as well.
The entire band gives a powerfully perfect performance through all 10 new versions of such classic songs as "Edison's Medicine" and "Changes".
Now I have to say that these new renditions are much more than just the same old tunes played acoustic style. Fan favorites such as "Shine Away" and "Into The Now" have been dosed with a few extra volts, and boast some absolutely spine chilling vocal harmonies and perfectly executed tempo changes.
Original lead vocalist, Jeff Keith, sounds just as strong as he did on the original versions, sounding even better backed alongside the crisp sounding acoustic guitars that ring throughout Twisted Wires.
As if the muscular acoustic editions weren't enough to earn a spot in your collection, Twisted Wires also features two brand new acoustic-style tracks that will leave both longtime and soon-to-be fans absolutely stunned.
The lethally electrifying "2nd Street" and the power ballad "Better Off Without You" feature all of the elements that made Tesla's classic releases great, but are brought to an even greater level when they're played Downtown style.
Between the dynamite revisiting of some of the band's best songs to the simply awesome new tracks, Twisted Wires is a adventurous new album that will only get better with each listen and should leave your craving for new music from Tesla satisfied… for now.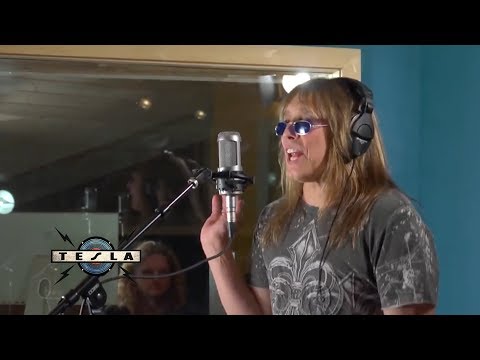 Format: Audio CD
Original Release Date: July 12, 2012
Number of Discs: 1
Label: Scarlett Records
Tracks:
1) Into The Now
2) Hang Tough
3) 2nd Street
4) Edison's Medicine
5) What You Give
6) Better Off Without You
7) Shine Away
8) I Love You
9) Changes
10) A Lot To Lose
11) Caught In A Dream
12) Song And Emotion