By: Robert Cavuoto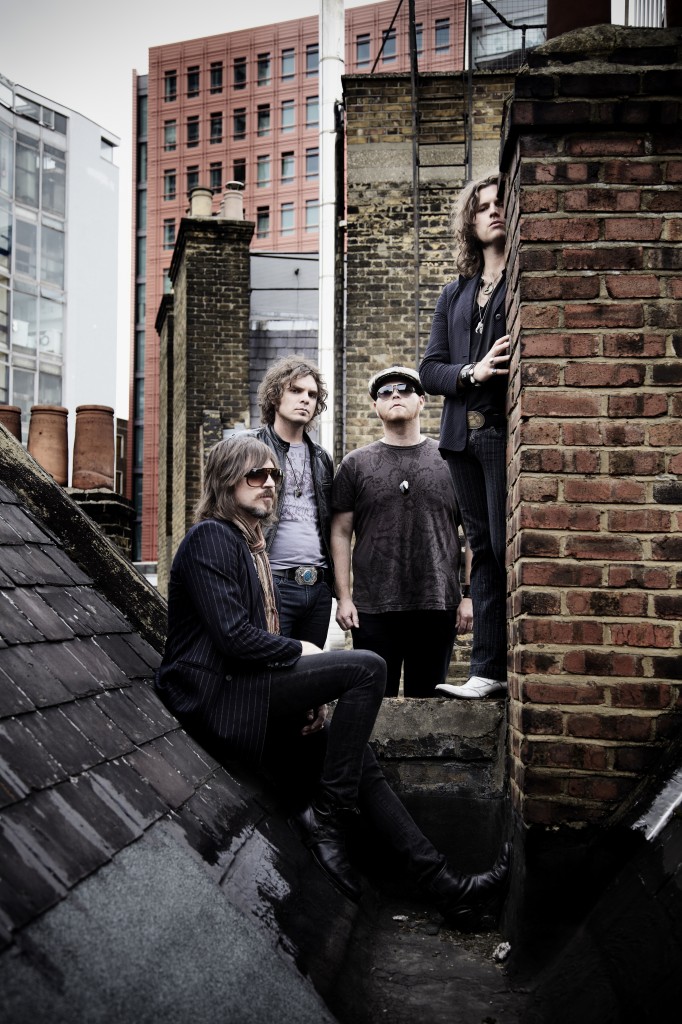 If you've never heard of Rival Sons, you will very shortly. They are a raucous, maximum-blues-infused, hard rock band that explodes with rhythm and roughness similar to some of the greatest rock acts out there.
Opening up for the likes of AC/DC, Alice Cooper, and Kid Rock how can they go wrong?
With two CDs and an EP under their belt the band is releasing their latest and most powerful CD to date,  Heads Down.
Written, recorded and mixed in just 20 days, the CD oozes energy of epic proportions led by the powerhouse single, "Keep on Swinging".
Just days back from their European tour, I had the chance to speak with vocalists Jay Buchanan about what makes this band so unique and how they can write such powerfully masterful songs so quickly.
******
 Robert: The band's sound is quite unique, it has an early '70s vibe with a modern hard rock groove. What's your take on the band's sound?
Jay Buchanan:  For me, there has always a weak spot in music. Rock 'n Roll got too high on its own fart and self-imploded under its own self-gratification. The music began to take a backseat to the "arena rock star" image.
Don't get me wrong there been  some great song writing, but I'm more of a '6os guy, because that's when I think rock and roll was forged and solidified.
We do get referenced a lot of '70s music and that's fine by me as long as people like it.
Robert: I understand your new CD, Heads Down, was recorded in 20 days, that's an impressive feat.
Jay Buchanan: This is our fourth record. Our first CD was done in a month, the EP was done in two days, our third CD, Pressure & Time was done in 21 days.
When we go into the studio we chain ourselves in there [Laughing]. We start writing and inventing right there. The idea is so that we can write and perform from instinct.
When we record, it's really nerve racking and difficult. Bu, it's only difficult for three weeks versus working on something for sixth months and saying "Let's re-record that"! What you're hearing is our first and second takes.
There are only a few songs we had to go to a third take. It's a shared experience for us and the listeners. We wanted to give the listeners that energy and intimacy.
You're going to hear fuck ups all over the place, even when we play live. We are not afraid to make mistakes. If you are looking for complicated rhythms and intricate chords patterns, that's not us.
Robert: I take it that the band records in a live setting? 
Jay Buchanan: Yes, the band does play live when we record and I'm in an isolation booth. If you were to hear any of the individual tracks you would hear bleed from the other instruments.
We're not Steely Dan trying to make isolated music, we trying to make live energetic music.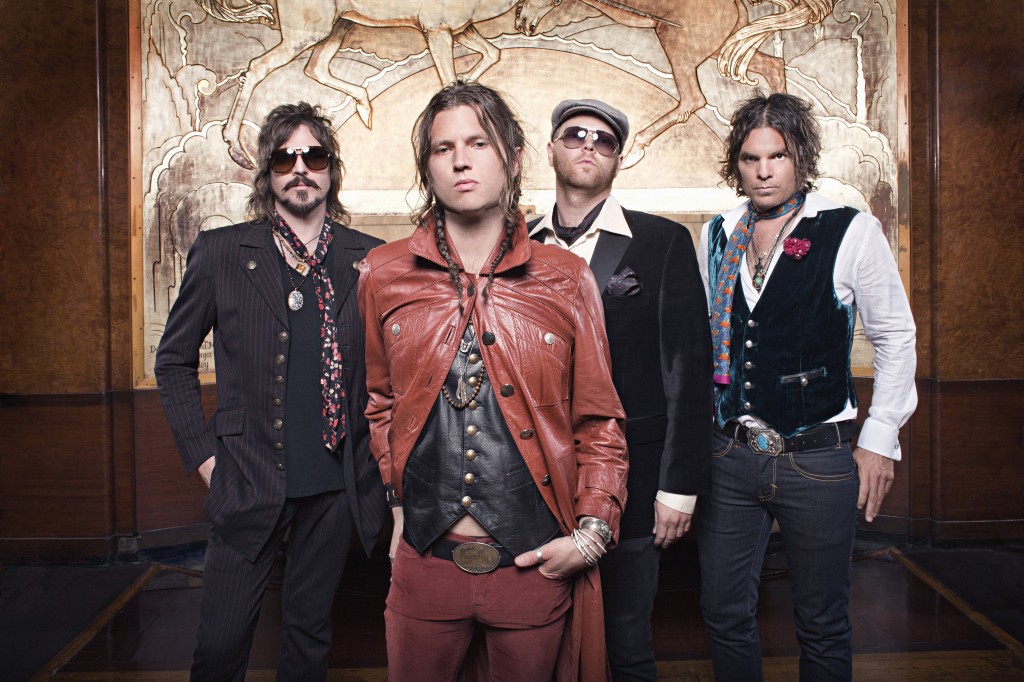 Robert: Writing and creating music on the spot must be a challenge?
Jay Buchanan: Creatively, I can be accused of being an elitist. Songwriting is a compulsion and I write every day. I have been doing that since I was a kid. Just making yourself do it instead of giving yourself the option of "is this cool enough or I can do better".
If you don't like it get it finish, don't put it out, and work on another song!  I like to keep a high standard and the main inspiration is that there is no other option. It's do or die.
I have the lion share of the writing, but everyone writes.  When we are finished recording I have to go and continue to writing for the next day.
We do that so I can develop as a musical entity.  Don't think too much about it. Real inspiration comes from a circumstance where we absolutely have to do it
Robert: Who are some of your influences from a vocalist perspective?
Jay Buchanan: For me I don't have any direct people. What I've always searched for in a voice is honesty and truth. Not someone selling you the emotion of a feeling  but really giving you that feeling like Otis Redding, Aretha Franklin, and Joni Mitchell.
I just got turned on to Steve Marriot two years ago and he is amazing and not afraid to fuck up. He's going for broke. A huge influence for me growing up was Eric Burden of the Animals and big one; Van Morrison, he can crush most vocalists with one hand.
For the band there is a dictionary of influences between the four of us that are all different.
Robert: How important is it to have contact with the fans through different social medias like Facebook and Twitter?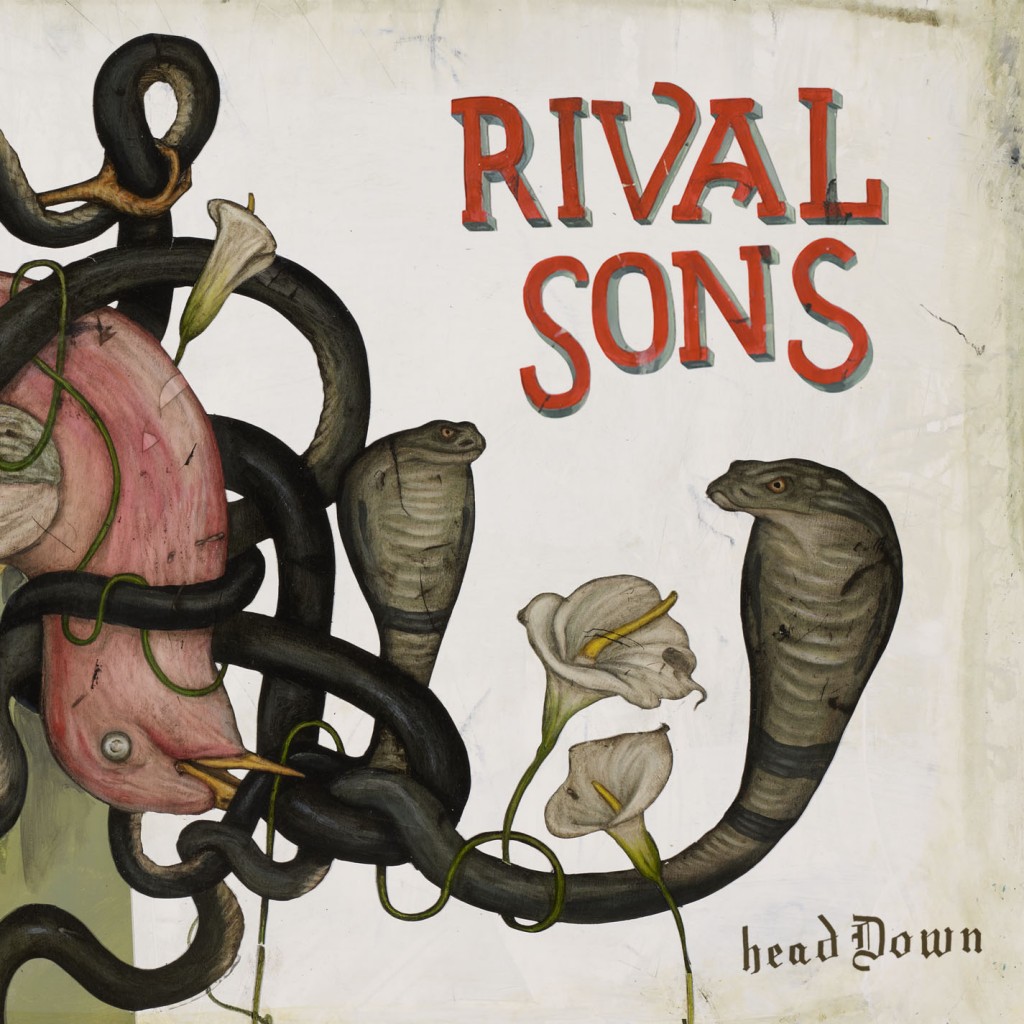 Jay Buchanan: Personally, I'm not the social media guy. I'm terrible at answering message and people get upset. Miley and Robin are very good at it.
When I'm out on the road in Europe and I get Wi-Fi, I like to Skype. I have very little precious time and I try to answer as much as I can.
Robert: Being a newer band what do you think has been your biggest challenge so far in your career?
Jay Buchanan: Sleeplessness! That's really it. When it comes to music there is nothing difficult or hard about it. It's either going to be fluid or not. If it's not we need to stop and start on another song.
It's all about the scheduling, the exhaustion from touring, trying to keeping our heads above water and missing home.
If you go a couple of days without sleep its tough to keep it together.
Robert: When will we see you touring the states?
Jay Buchanan: The CD officially drops in the U.S. in January. They are working on our U.S. tour right now. We have to go to Canada, because the CD already dropped there.