By: Staff
Press Release
Source: Daisy Rock Guitars
Daisy Rock Girl Guitars, the original girl guitar company, welcomes to its artist roster Lexa Raquel, a soulful Tucson-based singer and guitarist.
Known for her catchy melodies, Lexa has steadily gained attention with her single "One of a Kind," which recently reached #9 on the Billboard's "Hot Singles Sales" chart. The track is available for digital download on iTunes and Amazon, and the music video is currently being featured nationwide on the in-store media systems at retail locations like Foot Locker and Forever 21. The Daisy Rock endorsement follows her recent string of successful shows with performances at some of L.A.'s most famous venues, including The Mint, Molly Malone's, and Whisky A Go-Go.
"Lexa has such a beautiful voice!" says President and Founder of Daisy Rock, Tish Ciravolo. "We are proud to have such a talented rising artist join the Daisy Rock family!"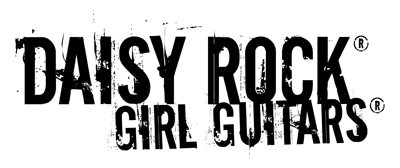 Currently a sophomore on a full music scholarship at the University of Arizona, the 19-year-old singer songwriter has sung in church choirs, gone on mission trips to build homes in Mexicali and on local Indian Reservations, and has worked part-time as a Zumba instructor at a local gym. She is a former Associate Youth Music Director at her church and has taken first and second place for vocal performance in her denomination's district Fine Arts Festival. She has also coordinated a benefit concert for Honor Flight, a program which funds trips for World War II veterans to visit the WWII Memorial in Washington, DC.
Steadily building up a following in Tucson, Lexa was recently spotlighted in two interviews with the local Examiner as well as theTucson Citizen. She is currently working on her debut album, to be released on Desert Sol Records with renowned Tucson based musicians Kelvin Lewis and guitarist Jonathan Thomas—who will also perform with her when she tours.
For more music and information, visit lexaraquel.desertsolrecords.com.
Daisy Rock Girl Guitars offers a complete line of quality girl guitars designed to look and sound great, and to fit the female form. For more info, or to find a dealer near you, visit daisyrock.com.
ABOUT DAISY ROCK GIRL GUITARS
Daisy Rock Girl Guitars is the original girl guitar company dedicated to successfully supplying and marketing professional quality guitars for females of all ages. All Daisy Rock guitars are designed specifically for the female form and feature lightweight bodies, "Slim & Narrow" neck profiles to better fit smaller hands, and are available in inspiring finishes. Daisy Rock Girl Guitars' ongoing mission is to do whatever it takes to help girls play guitar and enjoy music.
Daisy Rock Girl Guitars is led by its Founder and President, Tish Ciravolo. Ciravolo is a highly acclaimed expert on female empowerment and females in music. Tish's expertise has been immortalized by her induction into the Museum of Making Music, the world's premier museum showcasing the history of the music products industry, and she is widely regarded as a visionary in the industry. Ciravolo's deep insight into the subject of girl guitars and female empowerment has made her a sought after and frequent contributor on national and international television, newspapers, magazines, websites, and radio programs including People, Time, Newsweek, CNN, ABC, NBC, FOX, VH1, the Premier Radio Network, BBC Radio, and the Associated Press. Daisy Rock Girl Guitars is in over 25 countries worldwide, and is co-owned and distributed by Alfred Music Publishing.