By: Rick Landers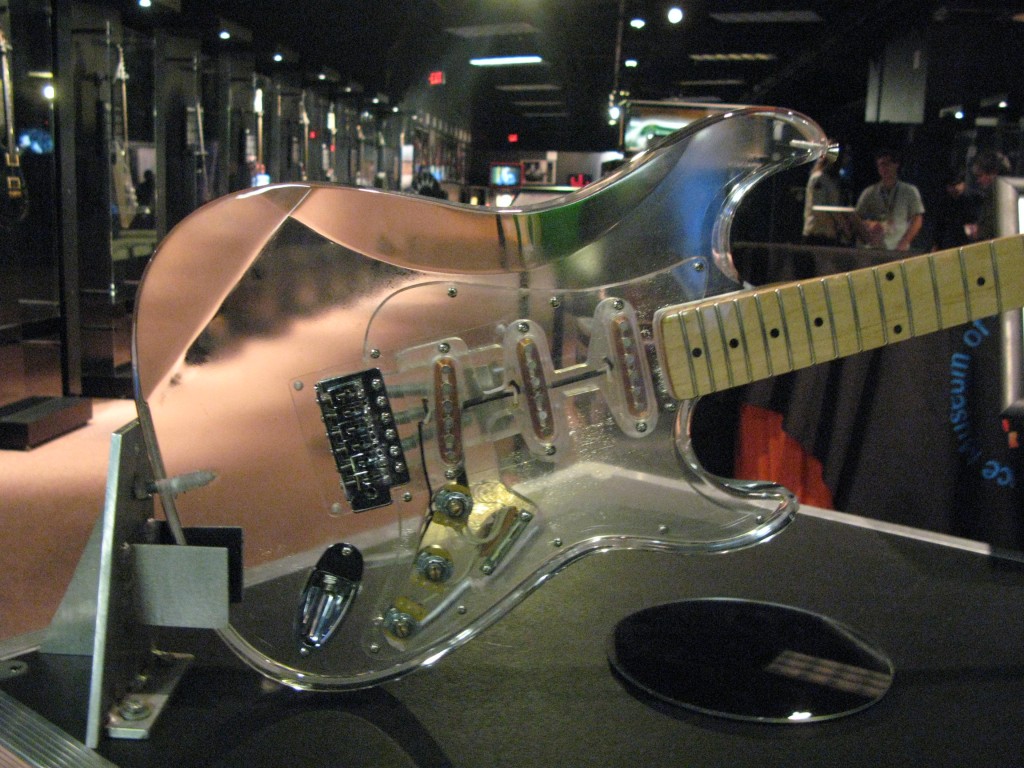 Lately, I've been rather obsessed with The American Dream, an idea driven by a belief that we live in a land of opportunity, where anyone's dream has a fair shot at being realized.  And I've begun to notice dreams realized in many places, including during my recent visit to the Science Museum of Virginia.
Last night, I made my way to the National GUITAR Museum's traveling exhibit, Guitar: The Instrument that Rocked the World,  newly stationed at The Science Museum of Virginia, Richmond, Virginia, and scheduled to be open to the public from Saturday, October 13 to January 4, 2013.
As I found my way through the stunning exhibit, I took note of all the dreams realized by the men and women who built the many guitars on display, by the millions of people who picked up a guitar for the first time and of the dream of the man who stood before me, HP Newquist, the founder and Director of the National GUITAR Museum.
The museum exhibit is a reflection of Newquist's dream. Colorful, innovative, eccentric and iconic guitars are staged to gather emotional reactions, to inform and to inspire. There's a guitar with a television monitor embedded in it, a PRS Dragon, and guitars with so many bells and whistles that they must require a guitar-tech nerd to figure them out.  And there's the staid old pre-war Martin D-28, valued at $100,000 that HP pulled out and handed to me to play.
Along with a bevy of guitars that wow, there are interactive exhibits offering insights into the world of sound. Pluck some strings on one and you can watch them ripple at their unique frequencies. And you can't miss the enormous functional 43-foot Gibson Flying V, supine on the floor and ready for passersby to pluck. The exhibit is a field of dreams and one that will delight young and old alike – it's a family affair.
There's much more to see, feel and hear, and some surprises that I won't give away.  What I will do is suggest guitarists and those who have a dream to become a guitarist, find their way to the Science Museum's National GUITAR Museum exhibit or check out it's schedule of future locations HERE.