By: Staff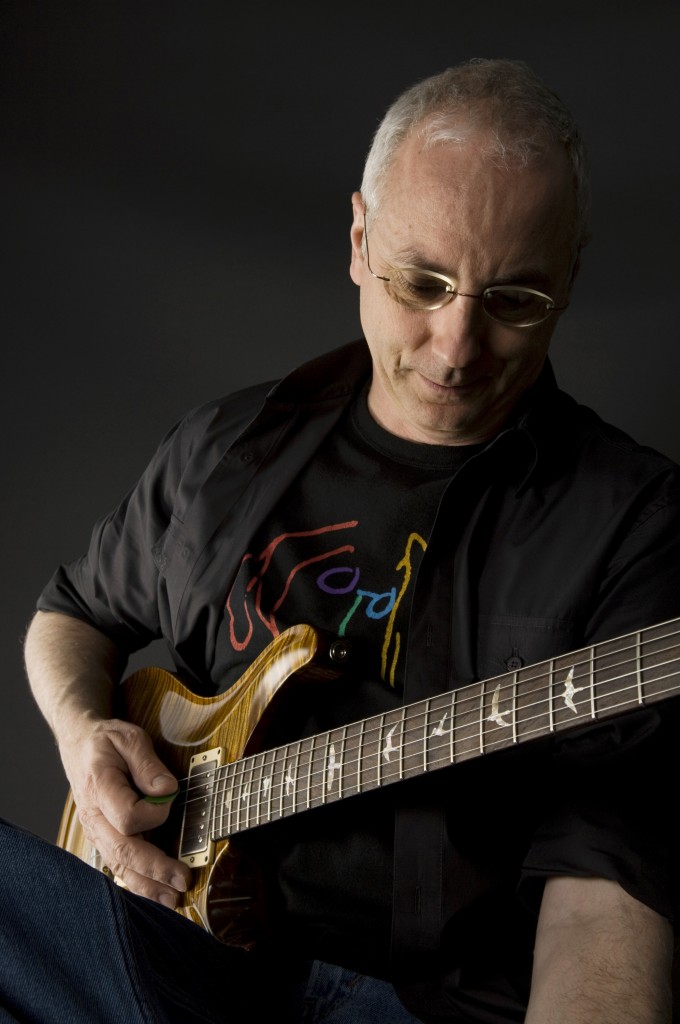 Paul Reed Smith, the working founder and Managing General Partner of PRS Guitars, was one of twelve featured thought leaders for this year's inaugural TEDx Chester River conference. TEDx programs are a local extension of the widely popular thought-sharing organization called TED.
The sought-after TED and TEDx events feature select speakers whose talks focus on the power of ideas to change attitudes, lives and ultimately, the world.
Participants taking part in this year's event were inspired by Paul Reed Smith's presentation and encouraged to embrace Paul's unique, provocative method for creating a balanced life and a better future by "Playing Your Cards."
In "Play Your Cards," Paul's compelling TEDx presentation and newly posted video, Paul conveys to listeners that we can better fit into our world and be happy using a five step process which he illustrates with five puzzle pieces: "Know Your Cards.," "Play Your Cards," "Get a Mentor," "Strive for Balance," and "Enjoy the Moments."
Paul articulates that "Everyone is dealt a handful of cards. Our job is to fix any bad cards and act on the good cards." His "I love Guitars Card," for example, fueled his desire to build guitars known for their tone and beauty. In the video, Paul's steps are poignantly illustrated with stories from his own personal journey including overcoming fears, dealing with vision challenges, creating goals, and developing focus to achieve those goals.
Paul ends his TEDxChesterRiver presentation with a PRS guitar demonstration of the "Star Spangled Banner" which he dedicates to our troops, without whom there would no freedom to explore the ideas shared at TEDx programs.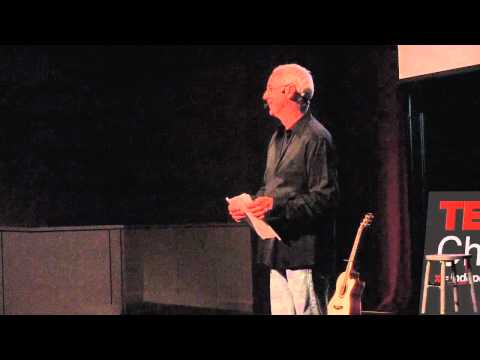 Connect with PRS Guitars at: www.prsguitars.com, www.facebook.com/prsguitars, and www.twitter.com/prsguitars.
About Paul Reed Smith
Paul Reed Smith – guitar-maker, musician, songwriter and the Founder and Managing General Partner of Paul Reed Smith Guitars, was born in Bethesda, Maryland.  He made his first playable guitar for extra credit at St. Mary's College.  In 1985, he opened Paul Reed Smith Guitars.  Today the company is the third largest electric guitar manufacturer in America, and their list of artist endorsers reads like a who's-who list of contemporary musicians.  Smith holds almost 100 registered and pending trademarks, several copyrights, and nearly two dozen patents.
Paul Reed Smith presides over research and development of new PRS products, serves as a mentor through motivational lectures to Maryland high school students, cherishes his role as husband and parent and is an accomplished guitarist who, despite his very busy schedule, has played with Carlos Santana, Mark Tremonti, Chuck Brown and a host of other notable artists and continues to write, perform and record music with The Paul Reed Smith Band.
About PRS Guitars
Paul Reed Smith Guitars is a leading manufacturer of high quality instruments in Stevensville, Maryland and has provided some of the world's most renowned musicians with instruments since 1985. The PRS team of highly skilled craftspeople produces over 1,000 electric guitars each month, as well as acoustic guitars and amplifiers, for worldwide distribution. In the fall of 2011 PRS introduced import SE acoustic and amplifier lines to complement their import SE line of electric guitars. Carlos Santana, Neal Schon of Journey, John McLaughlin, Linkin Park, Orianthi, Opeth, Tim Mahoney of 311, Mark Tremonti of Creed and Alter Bridge, Ricky Skaggs, Cody Kilby, Martin Simpson, Tony McManus, Warren Haynes, and Derek Trucks are among the artists currently playing PRS instruments and/or amplifiers.
About TED and TEDx
TED is a nonprofit organization devoted to Ideas Worth Spreading. Started as a four-day conference in California 26 years ago, TED has grown to support those world-changing ideas with multiple initiatives. At TED, the world's leading thinkers and doers are asked to give the talk of their lives in 18 minutes. Talks are then made available, free, at TED.com. TED speakers have included Bill Gates, Jane Goodall, Elizabeth Gilbert, Sir Richard Branson, Benoit Mandelbrot, Philippe Starck, Ngozi Okonjo-Iweala, Isabel Allende and former UK Prime Minister Gordon Brown. The TED Conference takes place every spring in Long Beach, California (along with a parallel conference, TEDActive, in Palm Springs), and TEDGlobal is held each summer in Edinburgh, Scotland.
In the spirit of ideas worth spreading, TED has created TEDx, a program of local, self-organized events that bring people together to share a TED-like experience. The TED Conference provides general guidance for the TEDx program, but individual TEDx events are self-organized.